According to the June 2022 Medicare trustees report, the Medicare Hospital Insurance trust fund will run out of money in 2028 if things continue at their current pace. If this trust fund is depleted, and Medicare does go "belly up", the program will not have enough revenue to cover all of its operating costs. This would most likely result in a financial shock to hospitals that rely on Medicare revenues to operate. Find out just what all of this means for you. 
What Does the Part A Belly-Up Date Mean For Beneficiaries?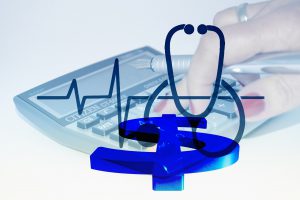 As stated, if the Medicare insurance trust fund runs out of money, this could result in a backlog to payments, and financial shock to the whole program. "This part of the Medicare program won't be able to make payments to health care providers and health insurers that are due, and those payments will become increasingly delayed over time," says Matthew Fiedler, a senior fellow with the USC-Brookings Schaeffer Initiative for Health Policy.
And what does this mean for Medicare beneficiaries? In short, costs would rise in order to help make up for some of the shortfall. But there are a number of different ways to address this problem being looked at, all of which will affect how much you will pay in the present for Medicare, if implemented.
How Can Medicare Be Fixed?
There are a few options that Medicare officials are looking at  to help with the situation, including tweaking service coverage in order to redirect revenues. This would mean, for example:
Moving some Medicare Part A services to Part B-

  Some experts suggest moving post-acute services (such as physical therapy or nursing care after a hospital stay) from being covered by Part A to being covered by Part B. This solution might look good on paper, but other experts are concerned it wouldn't make a real difference. 
"That makes the Part A trust fund look better, because you've taken some of the expenses off the books," says Dr. Mark McClellan, the Robert J. Margolis professor of business, medicine and policy at Duke University, who holds a doctorate in economics. "But that's not really changing the overall cost or sustainability of the program."  
For Medicare beneficiaries, doing this would mean services that used to be 100% covered under Part A would now be subject to the Part B deductible and 20% coinsurance.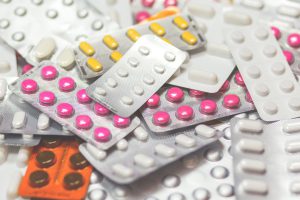 Modernize the Medicare drug benefit

– The government pays the majority of the bill for high-cost drugs. One option to cut costs is to cover less of these drug costs, and apply those savings to the Part A trust fund.

Cut payments to providers-

If the government were to reduce Medicare payments to some or all Part A providers, it would save the program a lot of money. But while that would have less of a financial impact on beneficiaries, it would reduce access to some providers, or mean that some providers would offer services that weren't covered by Medicare, to increase their revenues. 
Finding The Most Savings 
With all the talk of Medicare raising prices, you might feel a little overwhelmed, especially by the costs of Medicare Part B. Your best option to keep yourself financially on track? A Medicare Supplement Plan, which will cover most of your medical expenses for a low monthly price. 
At EZ.Insure, we are trained to be on your side and get you the best plan for your budget. Get an instant quote by typing your zip code in the bar above, or speak with someone now. To get free instant quotes on plans that cover your current doctors, simply enter your zip code in the bar on the side, or to speak to a local licensed agent, call 888-753-7207. We want to help you get coverage, not help insurance companies get right. We know how hard it is dealing with a ton of phone calls and agents hounding you, which is why we want to help – we work for you. Let us help you today!