If you're enrolled in Medicare, you have the ability to change your plan once a year during the Medicare Annual Enrollment Period (AEP). The AEP is less than 2 months long, lasting from October 15 to December 7, and is the time to review your Medicare options and find ways to save money on medical expenses: for example, if you only have Medicare Parts A and B, you could be missing out on hundreds of dollars of savings. EZ can help you save money by assessing your financial and medical needs during the AEP.
Medicare Parts A & B Coverage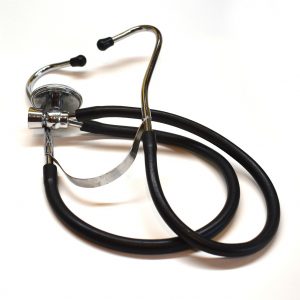 If you've been enrolled in Medicare for a while, you probably have a good understanding of how it works, but it's always helpful to have a refresher, because Medicare can get complicated. So, Medicare Part A is hospital insurance, and Part B covers other medical expenses; both allow you to use almost any hospital or doctor within the United States that accepts Medicare assignment. 
As far as out-of-pocket costs go, generally there is no monthly premium for Part A, but there is a deductible for each benefit period. Part B has an annual deductible, a monthly premium based on your income, and a 20% coinsurance, meaning you will have to pay 20% of your medical expenses, which can add up to quite a lot, especially if you have a chronic condition or illness.
What You Can Do To Save More
During the AEP, you have the option to make changes to your Medicare coverage: for example, you can change from Original Medicare to a Medicare Advantage Plan, switch Medicare Advantage Plans, enroll in a Part D plan, or change prescription drug plans. But what if you're not interested in  switching to a Medicare Advantage Plan and want to stick with Original Medicare, but want to save money on your out-of-pocket expenses? Well, what a lot of Medicare beneficiaries do not know is that they can buy a Medicare Supplement Plan during the AEP. These plans help fill the gaps in Original Medicare and can save you hundreds of dollars each year because they cover some or all of your:
Part B coinsurance

First three pints of blood

Part A hospice coinsurance
Some plans will offer additional benefits, including covering your:
Part A deductible

Part B excess charges

Skilled nursing facility coinsurance

Foreign travel emergencies that do not qualify for Medicare reimbursement from Medicare Parts A or  B
These plans are a great way to save on medical expenses, but be aware that if you are signing up for a Medicare Supplement Plan outside of your Open Enrollment window (the month you turn 65 and the 5 months after that), you might be subject to underwriting, meaning that the insurer might ask you some health questions in order to determine the price of your premiums.
Work With An Agent
There are 10 different Medicare Supplement Plans to choose from, which means there's sure to be a plan that's right for you – but that also means it can be confusing and time-consuming to compare them and figure out which one you should choose. To make the process easier for you, work with a licensed EZ agent. Our agents are highly trained, and work with the top-rated insurance companies in the nation; your dedicated agent will assess your medical needs and help you find a plan that will save you as much money as possible, which is important if you are living on a fixed income. 
Our services are free, because we just want to help you find an affordable plan with the coverage you need – no obligation, just free quotes. To get free instant quotes on plans that cover your current doctors, simply enter your zip code in the bar on the side, or to speak to a local licensed agent, call 888-753-7207.