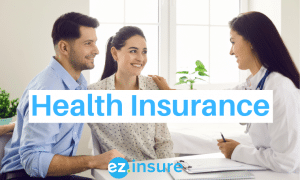 Purchasing health insurance, and choosing the right plan, is an important step for you and your family. Nobody anticipates getting sick or injured, but most people will eventually need medical attention at some point in their lives. So it is important you make sure you have the right amount of coverage for you or your family. No one wants to deal with unforeseen medical bills, so it is always better to find a manageable health insurance plan that will take care of any unforeseen medical costs.
Finding the ideal health insurance plan and understanding the specifics of your coverage can be challenging, but with a little help you can find the right plan for you and your family. Below you will find all of the information you need to make an informed decision about your health insurance plans. If you still have questions feel free to give us a call 877-670-3557. When you call you will be directly connected to a local insurance agent who can answer all of your questions and help you find the health insurance plan that works best for you.
Jump To:
The "Metal" Tiers
Since the implementation of the Affordable Care Act (ACA) in 2010, you typically purchase traditional individual health insurance plans on the insurance marketplace. Plans purchased in this way are separated into four tiers, known as metal tiers. 
These tiers are Bronze, Silver, Gold, and Platinum. The plans in these tiers are differentiated based on price and the percentage you'll pay for care out-of-pocket, and not on the quality of care you'll get under them.
Bronze

– Bronze plans have the lowest monthly premiums but require the most out-of-pocket spending. With these plans, your insurer will pay 60% of each of your medical bills, while you will be responsible for the other 40%. In addition, the deductibles (the amount you have to pay out-of-pocket for medical expenses before your insurance plan begins to cover them) for these plans can run into the thousands each year.

Bronze plans are a good option if you generally don't use medical services often but need a low-cost plan to protect yourself against worst-case medical possibilities, such as severe illness or injury. Your monthly premium will be low, but you will be responsible for covering the majority of routine treatment, since the deductible and the cost-sharing percentage are both so high.
Silver

– Silver tier plans offer a moderate monthly premium and moderate out-of-pocket expenses. These plans pay 70% of the cost of your medical care, while you pay 30% out-of-pocket. This tier's deductibles are often lower than those for Bronze plans, so if you're prepared to spend a little bit more to have more of your routine care covered, these plans are an excellent option.

If you're eligible for cost-sharing discounts, you must select a Silver plan to take advantage of the additional savings. If you are a Silver plan participant and you stop receiving cost-sharing reductions, a Special Enrollment Period will open up for you. In this case, if you'd like to switch plans, you can enroll in a Bronze, Silver, or Gold plan that best suits your requirements and financial situation.
Gold

– Although Gold plans have high premiums, the out-of-pocket cost of care is less than it is for the above tiers. The deductibles for these plans are low, and your plan will cover 80% of your care, while you pay only 20%. A Gold plan can be a suitable choice for you if you need a lot of medical care, since it will cover more of your treatment. 

Platinum

– Out of all the tiers, the Platinum tier has the highest monthly premiums. But while the premiums will be high, your out-of-pocket expenses will be the lowest of any type of plan, and your insurer will pay more of your expenses throughout the year, since the deductibles are extremely low. Since these plans cover 90% of all of your medical expenses, they can be a good deal for those who need a lot of medical services covered.
It's important to note that no matter which tier you choose, you will get free preventive care. And, once you've met your deductible, you can take advantage of some free or discounted services, like filling your prescriptions, seeing a specialist, or getting testing or lab work done at little to no cost to you.
In addition to different metal tiers to choose from, there are also different types of plans available that will suit various needs. Some types of plans limit your options for providers, or require you to use the doctors, hospitals, pharmacies, and other medical service providers in the plan's network. On the other hand, though, some types of plans will foot a larger portion of the bill for healthcare providers outside the plan's network. 
You might find plans in all or any of these categories at each metal tier level, depending on your area:
Health Maintenance Organization (HMO)

– A type of health insurance plan that typically restricts coverage to medical services from providers under contract with the plan, or employed by the HMO. Except in emergencies, there is typically no coverage for out-of-network care. You might need to reside or work in an HMO's service region in order to be eligible for coverage. HMOs frequently offer coordinated care with an emphasis on wellness and prevention.

Preferred Provider Organization (PPO)

– A kind of health plan that also has a provider network, but that does not require that you see only those providers.  However, using providers in the network will result in lower out-of-pocket costs for you. Without a referral, and at an additional expense, you can access medical professionals, facilities, and suppliers outside the network.

Exclusive Provider Organization (EPO)

– A managed care plan in which treatments are only covered if you visit doctors, hospitals, or other healthcare providers in the network, except in an emergency.

Point Of Service (POS)

– A type of plan with which you will pay less if you visit hospitals, doctors, and other network healthcare providers in the plan's network. A referral from your primary care physician is necessary in order to see a specialist.
Alternative Health Insurance Options
Since the passage of the Affordable Care Act, group health insurance has undergone many changes. The price hikes brought on by the ACA created a lot of new ways that employees can pay for healthcare. Health savings accounts (HSAs), health reimbursement arrangements (HRAs), and flexible spendings accounts (FSAs) are three examples of these improvements. They all provide assistance with the costs of health insurance and medical care, but they operate in quite different ways.
Health savings accounts, or HSAs, are tax advantaged accounts that employees can contribute funds to in order to help pay for out-of-pocket medical expenses. These accounts are only for those with HSA-qualified high deductible health insurance plans (HDHPs). The account owner, as well as their employer, can make contributions to the account up to a certain predetermined amount each year. 
You can pay for any eligible medical expenses with these funds. Some of these expenses include:
Since the employee owns these accounts, they can take their HSA with them if they quit their current job. Remember, in order to have an HSA, your plan must be HSA-eligible. Only high-deductible health plans, or HDHPs, are eligible for HSAs.
Health reimbursement arrangements, or HRAs, are not accounts, but rather arrangements that are funded by an employer to help employees pay for some qualified medical costs, and, in some cases, health insurance premiums.
Contributions to HRAs are tax deductible for employers. Additionally, most of the money that employees get from their employers through these arrangements is tax-free.
Again, HRAs are not savings accounts, so employees cannot withdraw money from them. Employees instead pay for medical services or items out-of-pocket, and then get reimbursed. And, since employees don't own their HRA, if they quit their job, they are unable to take their HRA with them.
FSAs
A flexible spending account, or FSA, is a healthcare benefit provided by an employer. This account enables employees to set aside up to $2,850 (as of 2022) annually to pay for eligible medical costs. Like HSAs, FSAs are similar to savings accounts, but you can only be use them for eligible medical expenses. FSAs are funded through monthly payroll deductions on a pre-tax basis and operate on an annual plan year basis.
The use-it-or-lose-it rule applies to these funds. Which means that any money left over at the end of each plan year is lost to the account holder's employer. If you don't spend it all by the deadline, you forfeit the remaining funds. So, if you have an FSA, make sure to keep track of what you're spending. With that being said, though, with some accounts, employers can choose to give one of two deadline extensions: the $570 rollover or the FSA Grace Period.
Important Insurance Policy Terminology
Although some health insurance plans have a lot of details, they don't have to be hard to understand. As long as you know the basic terminology. Understanding the components of an insurance policy puts you in the best position to compare and select the best plan for you.
There are 6 basic terms that you need to be familiar with:  
Premium

– Your premium is one of the most important factors when it comes to choosing a policy. This is the recurring (usually monthly) cost of maintaining an insurance policy. Whether you need to make a claim on your policy or not, you must pay your premium. Otherwise, you will lose your coverage. If price is your top consideration when selecting insurance, put your attention here.

Deductible

– With most policies, you will first need to meet your annual deductible before your insurance plan will begin to pay for medical expenses. In other words, you will pay out-of-pocket for your medical care until you reach that set amount. You can pick from a variety of deductible amounts, depending on the type of plan you choose. In general, you will pay more for premiums if you have a lower deductible, and less for premiums if you have a higher deductible. Choose the deductible amount that, given your financial and medical situation, best meets your needs.

Policy limits

– The maximum amount of coverage provided by your insurance policy is known as your policy limit. Your premium rates and deductible will fluctuate if your policy limits change. For example, you should anticipate higher premiums if you have a higher policy limit. But if you have any questions about your coverage, it's worth talking to your agent. Because raising your limits can be less expensive than you think.

Exclusions

– You may come across a number of exclusions in your policy, which are categories of services that your insurance does not cover, depending on the type of insurance you select. It's important to carefully review your exclusions when purchasing health insurance. Although the fine print may appear to be just legal jargon, exclusions can have far-reaching effects down the road. Understanding your insurance coverage limits and exclusions is crucial. So that you are never in a costly, medical crisis without coverage.

Riders

– The coverage or features of your insurance policy can be expanded with riders, which are optional add-ons. There are several different kinds of riders that can improve your coverage. You might choose to include a rider that exclusively covers vision or dental care in your health insurance, for instance. The price of an insurance policy will probably increase if you add riders. But in many instances, the extra cost is justified by the benefits they offer. Work with your insurance agent to understand what riders could enhance the value of your insurance policy. And how to modify them to better suit your needs.

Out-of-pocket maximum

– This is the most you will pay for services for the year. Paying deductibles, copayments, and coinsurance for in-network care and services count towards your maximum. Once you've reached this amount, your health plan will pay 100% of the cost for covered health benefits for the rest of the plan year.
Qualifying for a Premium Tax Credit
You can find out if you are eligible for a "premium tax credit" when you apply for insurance through the Health Insurance Marketplace. The anticipated household income you put on your application will determine how much of a premium tax credit you receive. 
You can use this tax credit in part or in full to offset your monthly insurance premium payment. You will pay less each month because the Marketplace will transfer your tax credit directly to your insurance provider. They call this taking an "advance payment of the premium tax credit".
Your premium tax credit will probably change if your income changes or if you add or lose family members. It's crucial to notify the Marketplace as quickly as possible of any changes to your home situation or income.
You'll likely be eligible for a lower premium tax credit if your income increases. Or if one of your family members passes away or gets their own plan. The amount of tax credit you receive in advance each month will need to be decrease in this case. So you avoid taking more credits than you qualify for.
You'll likely be eligible for a larger premium tax credit if your income decreases or if you add a household member. You can raise the amount of tax credit you accept in advance. This lets you pay less for your monthly premiums.
The Benefits Of Working With An Agent
This is a lot of information to take in. And while knowing all of the plan types, metal tiers, and terminology can help you better understand the health insurance process. Working with an agent is the best way to navigate the healthcare system and here's why: 
Health insurance is complex

– Health insurance policies come with a ton of rules and exceptions that aren't always easy to understand. And those rules change pretty frequently. An agent knows what these rules are and how to read through the legal jargon. So even if there is a new rule they'll understand what the changes are. Agents can act as a translator in a way. Making sure you understand fully what the limits and benefits are and how all of it affects you.

Finding the right plan

– Agents have all the insider information on the healthcare market, insurance companies, and plan types. They know what is available and they can easily figure out what your specific needs are to help find you the right plan. There could be things about your health or financial situation that you don't even realize factor into health insurance. Not to mention agents can find local discounts that you might not realize you qualify for. This can lead to you saving hundreds of dollars a year on health insurance premiums

Supplemental insurance options – General health insurance is complex, but supplemental coverage adds a whole new level to that complexity. The first step is finding out what type of supplemental plan you need. Does your general policy have vision built in but not dental? Or vice versa? Then, figuring out which plan will actually cover the specific things you know you need. Like specific dental procedures or vision services. 
Few limitations

– Agents tend to be independent contractors. That means they don't have to offer plans from just one company. They have the ability to look through the entire market. They can help navigate the health insurance exchange or help you find plans that aren't offered on it. So you get the peace of mind knowing that your agent is working in your best interest and not a company's. 

Less stress

– Instead of you spending hours trying to compare coverages and find answers to your own questions. Or sometimes hitting dead ends and becoming frustrated. An agent will do all of that research for you in a fraction of the time. Saving you a few headaches.

Long term help

– Agents aren't just there to help you purchase your plan. They can help maintain it too. They can help you file claims, answer any additional questions that might pop up later. And even help you renew your policy or find a better plan at the end of the year.
You don't have to do this alone. EZ's agents are highly trained and can help get you the coverage you need within your budget. 
How Much Does Health Insurance Cost?
Health insurance costs like premiums, deductibles, and copays etc. vary from plan to plan and state to state. To find out more about the estimated monthly premiums and plan details, check out our individual state pages. Or if you would like to see health insurance plans specific to you. Enter your zip code in the box below to see health insurance quotes at no cost or obligation to you. To get started, simply put your zip code into the box below or give one our licensed agents a call at 877-670-3557.
FAQs
How do I know which health insurance plan is best for me?
Begin by learning about health insurance. Before selecting a health plan, make a list of questions. Gather information about your household income and create a health insurance budget. Learn the distinctions between various types of plans so you can choose the best one for you and your family. The easiest way to do all of this in one go is by working with an EZ agent. We can help you decide exactly what you need and find a plan that best fits those needs.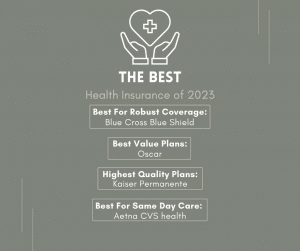 Is my health plan required to cover emergency care even if it's out-of-network?
Yes. Federal law says that any health plan that covers emergency services has to pay for them, even if the doctor or hospital is not in your plan's network. Also, your plan can't charge you more for an out-of-network copayment or coinsurance for emergency services than it would if the services were done in-network. But in states that allow balance or surprise billing, an out-of-network provider can charge you the difference between what the insurance company paid and what the provider charged. In this case, you may have to pay more for emergency care out of pocket.
How much does health insurance cost in my state?
A big factor on your health insurance cost is where you live. Every state has its own laws as well as its own costs. Costs can vary depending on your state, county, and even city. To find out more information about how health insurance works in each state and to get a better idea of pricing check out our state-by-state health insurance guide.
Why should I get insurance from an independent agent instead of shopping on my own?
The most important reason is that independent agents know a lot about health insurance. Even if you know a lot about health insurance in general, they probably know more. After all, that's what they do for a living. The insurance agents at EZ know a lot of useful information, like the fact that your state's insurance laws may have recently changed. Or that the customer service at Company A is better than that at Company B. They will also know about discounts and coverage options you may not have heard of. We can give you free quotes from the best insurance companies in your area and help you find the plan that will work best for your budget and needs.
What is Open Enrollment and when does it happen?
During open enrollment, you can sign up for a new health plan or make changes to the one you already have. It happens from November 1 to January 15. You can also sign up for new or different health insurance whenever you are granted a special enrollment period for certain life events like getting married or changing jobs.
The Bottom Line
Understanding health insurance can be challenging. You can guarantee you receive necessary medical care by understanding how to utilize your insurance, what is covered, and what to do if you encounter a problem.