If you're on Medicare, you know by now that Medicare doesn't cover everything. You have to meet your deductibles each year, and pay your copays and coinsurance for your doctor visits. There are also some doctors who will charge more than the Medicare-approved amount for services, meaning you'll have to pay more out-of-pocket to see them. But did you know that you can submit a claim to Medicare to receive some of your money back for some of the care that you receive? So how does Medicare reimbursement work?
Medicare Payment Process
Medicare billing works pretty similarly to that of private health insurance, except that you can see any medical provider, as long as they accept Medicare assignment. As long as they accept Medicare, your medical provider will bill Medicare, who will then pay the agreed-upon rate to the medical provider. You'll then be left to pay the remaining out-of-pocket costs, or the coinsurance/copay.
But if you see a non-participating provider who does not agree to accept Medicare rates, they can choose to charge more than the Medicare reimbursement amount for services. Medicare allows out-of-network providers to charge up to 15% more than the approved amount for their services, also known as the limiting charge. Whatever rate they charge, you will need to pay the bill out-of-pocket and then file a claim for Medicare reimbursement. 
If you ever find yourself needing to pay for services upfront, you will need to file a claim with Medicare to get reimbursed. Here's what you need to know: 
The provider has 1 year to submit a bill for their services to a Medicare Administrative Contractor.

If the provider does not file within the time limit, you must complete Patient Request for Medical Payment Form 1490S. 

You will have to provide itemized bills and a letter explaining why you are submitting a claim.

You will receive a Medicare Summary Notice (MSN) in the mail every 3 months, which will outline any claims for reimbursements.

Medicare Part B will reimburse 80% of the Medicare-approved amount for the healthcare services you received.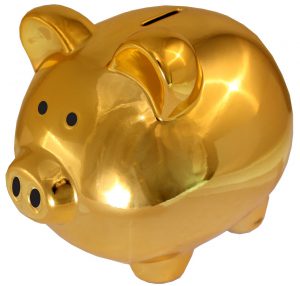 If you want to avoid having to pay for medical services out-of-pocket, you should consider a Medicare Supplement Plan. These plans work with Original Medicare to provide extra coverage for what Medicare doesn't cover. There are 10 different types of Medicare Supplement Plans to choose from, each offering different coverage options and rates. It's worth looking into a Medicare Supplement Plan to save as much money as you can, so speak to an EZ agent for all of your options. EZ's agents work with the top-rated insurance companies in the nation and can compare plans for you in minutes at no cost. To get free instant quotes for plans that cover your current doctors, simply enter your zip code in the bar on the side, or to speak to a licensed agent, call 888-753-7207.