Medicare and Medicaid. These two words are so much alike that many people get them confused. They are both government-sponsored health insurance programs, but that is where the similarities end. One of these programs is for adults 65 and older, while the other is for low-income individuals. It is important to understand the difference between the two, so when it is time to enroll in Medicare, you do not miss the opportunity and end up facing a penalty.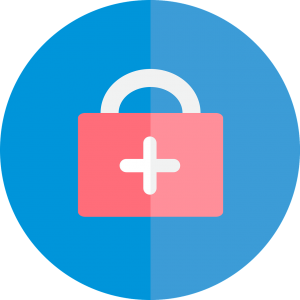 What is Medicare?
Medicare is a federally-funded program run by the federal government. It is funded by taxpayer dollars as well as by premiums that are paid by beneficiaries. It covers all adults 65 or older; unlike Medicaid, Medicare eligibility is not determined by your income. When you turn 65, you are eligible for Medicare coverage that is broken down into 2 parts: Part A and Part B. 
Part A is hospital insurance that covers inpatient medical services and supplies. You can receive premium-free Part A as long as you or your spouse worked and paid Medicare taxes for at least 10 years. 
Part B

is medical insurance and covers outpatient medical services and supplies. It has monthly premiums that you must pay in order to receive coverage. 
When You Can Enroll
You can enroll in Medicare during the 7 month window around your 65th birthday, which includes the 3 months before your birth month, the month of your birth date, and the 3 months after your birth month. If you miss your Initial Enrollment Period, you can enroll during the General Enrollment Period (January through March), but you will have to pay a penalty fee. Your monthly premium may go up 10% for each 12-month period you could've had Part B, but didn't sign up. In most cases, you'll have to pay this penalty for as long as you have Part B.
The only exception to the Part B late penalty fee is if you or your spouse is still working and you have group coverage through your employer or union. Then you can qualify to enroll in Medicare Part B during an 8-month Special Enrollment Period after losing your employer-based coverage. 
Medicare Part B generally covers 80% of your medical expenses, meaning you will have to pay the other 20% coinsurance out of pocket. Depending on your situation, these expenses can add up to  a lot of money throughout the year. In order to help with these expenses, you can choose to purchase a Medicare Supplement Plan when you enroll in Medicare. These plans will pay the 20% coinsurance that Original Medicare does not pay, as well as other healthcare expenses, like deductibles and copays. 
What Is Medicaid?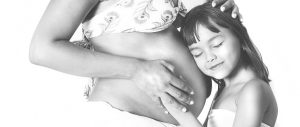 Medicaid is a health insurance program that is jointly funded by states and the federal government. It is voluntary and is offered based on income, generally to low-income individuals or families. Medicaid qualifications are broadly based on:
Income

Disability

Pregnancy

Age

Household size

Family status
Medicaid covers major medical expenses and is required to cover certain care. Medicaid beneficiaries pay premiums, deductibles, copays and coinsurance. 
Medicare and Medicaid may sound the same, but when it comes to coverage and eligibility, they are not the same at all. When you are approaching age 65, it is important to know how to enroll in Medicare, because the longer you push it off, the more you will pay. In order to get properly insured, contact an EZ.Insure agent. We will provide you with expert Medicare help, and even compare Medicare Supplement Plans for free. We want to make the transition from regular health insurance to Medicare as smooth as possible. In order to do this, we will go over your needs and compare all Medicare Supplement Plans to find a plan that will save you hundreds of dollars each year. 
To compare quotes within minutes, simply enter your zip code in the bar above, or to speak directly with an agent, call 888-753-7207.