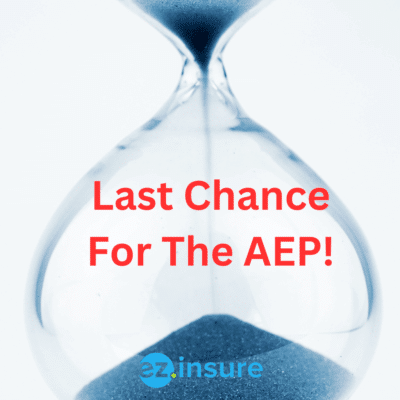 Every year, from October 15 to December 7, the Medicare Annual Enrollment Period takes place. This is a good time to look over your present Medicare coverage. Does it cover the medicines you need? Are you able to pay for the plan? Are you able to see your favorite doctor through the plan? The Medicare AEP is not the same as the other times you can sign up for a Medicare plan. You can add, change, or get rid of Medicare Advantage plans or stand-alone Medicare Prescription Drug Plans during the Medicare AEP. After that, you can also make the following changes:
There is a time every year when people who already have Medicare can switch from Original Medicare (Parts A and B) to Medicare Advantage (Part C). Or the other way around. However, if you want to change, you might have to do some other things too. Changes to and from different types of plans will require you to make different choices.
In this scenario, you are currently enrolled in Traditional Medicare and are considering switching to a Medicare Advantage plan. In addition to that, you can also have a separate Part D plan for your prescription medication. The majority of Medicare Advantage plans offer comprehensive coverage that encompasses all of your needs. They will pay for your Medicare Part A and Part B benefits. As well as your Medicare Part D prescription medicines and most other health services or items that are not covered by Original Medicare. A few of these additional things are dental, eye, and hearing care, in addition to memberships at fitness centers. To prevent you from spending an excessive amount each year, Medicare Advantage plans come with a cap on the amount of money you are responsible for paying out of pocket.
You have the ability to switch from Original Medicare to a Medicare Advantage plan if you do so during the Annual Enrollment Period. If you already have Medicare Part D coverage, but decide to enroll in a Medicare Advantage plan, you may find that you no longer require a separate Part D plan. If you decide to enroll in a Medicare Advantage plan instead of Original Medicare, the plan will coordinate the transfer of your benefits with Medicare. There is no requirement for you to initiate contact with Medicare on your own. Your new plan will begin covering you as of the first of the year. 
Only Part A (covering for hospital stays) and Part B (coverage for medical services) are included in Traditional Medicare. It doesn't cover prescription drugs, dental care, vision care, or fitness programs like some Medicare Advantage plans offer. Because there is no yearly out-of-pocket maximum with Original Medicare, there is also no built-in financial security for beneficiaries.
You will need to get additional coverage if you still intend to have these things. For instance, if you want coverage for prescription drugs. You will have to search for a stand-alone Part D plan and sign up for it. Previously, this was not the case. In the event that you determine you require additional coverage, you will be required to select a Medicare Supplement Plan and register for it directly with the issuer of that plan. In order to make the transition back to Original Medicare, you will need to contact either the provider of your Medicare Advantage plan or Medicare itself.
What If I Miss The AEP?
A number of different things might happen, and it all depends on the coverage that is being given right now. What transpires next will be determined by the type of coverage you currently have in place. The majority of people who are enrolled in Medicare have either Original Medicare with a Part D prescription medication coverage or Medicare Advantage together with a Medicare Supplement insurance policy.
Missing The AEP With a Medicare Advantage Plan
During the AEP, beneficiaries who are enrolled in Medicare Advantage plans have the opportunity to make modifications to their coverage. If you do not enroll in the new plan during the Annual Enrollment Period, your existing plan will be transferred to the new plan automatically. One possible exception to this rule is if your existing Medicare Advantage plan moves out of the area it serves or is terminated. In the event that this takes place, you will be eligible for a Special Enrollment Period. The SEP will extend for two months after the Part C program has concluded.
You have the ability to make modifications to the Medicare Advantage Open Enrollment Period if you are enrolled in a Medicare Advantage plan and you are currently enrolled in the plan. Every year, the MAOEP begins on the first of the year and continues until the end of March. You have the opportunity to make changes to your Medicare Advantage plan during this period of enrollment. If you do not enroll during the AEP or MAOEP, you will not be able to change your plan until you have a Special Enrollment Period that meets the requirements.
Imagine you are only eligible for Original Medicare, and you fail to enroll during the Annual Enrollment Period. If this is the case, the only way for you to add a Medicare Advantage plan or a Medicare Part D plan is if you have a Special Enrollment period during which you are eligible to do so.
Missing The AEP With a Part D Plan
If you miss the AEP, your existing plan will carry over into the following year. Just like it would with a Medicare Advantage plan, unless the program is discontinued. If you miss the enrollment period for a program and then decide you want to switch to a different one, you won't be able to make the switch unless there is a special enrollment period. An SEP is triggered by particular occurrences in a person's life as well as unusual conditions. 
Options After Missing The AEP
Even if you miss the Annual Enrollment Period for Medicare, you still have choices available to you to obtain health insurance.
Special Enrollment Period
You may be able to make changes to your Medicare coverage outside of the Medicare Annual Enrollment Period if you meet the requirements to qualify for a Special Enrollment Period (SEP). There are numerous instances in which you may be eligible for a SEP. Some of these circumstances could result in you losing your health insurance coverage, either temporarily or permanently. The following are some instances of circumstances that may qualify you for a Special Enrollment Period, which allows you to join up for a Medicare Advantage plan or a stand-alone Medicare Part D prescription drug plan, or alter your current plan, without having to wait for regular enrollment periods.
You moved out of your plan's service area.

You moved into, out of, or still live in a skilled nursing facility. Or another institution such as a long-term care hospital.

You left your employer-based or union-based health insurance.

You used to be eligible for Medicaid, but now you're not.

You just got out of jail.

You're moving back to the United States after living outside the country.

Your plan is losing or ending its contract with Medicare.
Keep in mind that these are only some examples. If you suffer significant changes to your plan, your coverage, or even your health, it may be worthwhile to check with Medicare to see if you may qualify for a Special Enrollment Period to change your coverage. This can be done if you contact Medicare after you have experienced any of the aforementioned changes. There is a possibility that various SEPs will have varying durations. Your specific circumstances will determine how much time you have to make the adjustment. But in most cases, you will have at least two months to do so.
COBRA Coverage
After certain qualifying events, such as the loss of a job or a reduction in the number of hours worked, individuals who are eligible are able to continue their employer-sponsored health insurance coverage for a limited amount of time through COBRA coverage, which is an abbreviation for the Consolidated Omnibus Budget Reconciliation Act. It can provide temporary coverage and assist you in bridging the gap until you find alternative options for health insurance.
If you are qualified, you have the opportunity to continue receiving health insurance coverage from your employer even after you have left your position there. This enables you to keep your present health benefits after becoming eligible for Medicare, which is a significant advantage. It is crucial to check with your employer to understand the precise rules and requirements for remaining on your company's plan while still being eligible for Medicare. This information can be obtained by checking with your employer.
Wait For The Next AEP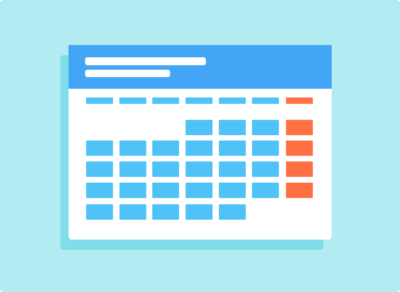 In the event that you don't qualify for any SEPs or any other special enrollment choices, you will have to wait until the subsequent open enrollment period in order to make any modifications to your Medicare coverage. Both the AEP and the IEP are considered to be the most important enrollment periods. You have the ability to make modifications to your current Medicare plan. Or enroll in a new plan for the following calendar year during these enrollment periods. It is essential to be aware of these enrollment times. And to make appropriate preparations in order to guarantee that you will have the necessary coverage.
Help From EZ
If you miss the Medicare Annual Enrollment Period, you can find yourself in a stressful situation. Agents located in your area are available through EZ.Insure to provide assistance and answer any questions you might have. Our sales representatives have received extensive training to assist you in selecting the solution that is most suited to meet your requirements. Estimates for Medicare Supplement Plans will be sent to you by our agent. Who will also assist you in signing up for coverage at no additional cost. These estimates will come from the leading insurance companies in your area. Simply enter your zip code in the box below to get free immediate quotes. If you would like to speak to a local licensed representative, you can call us at 877-670-3602.