Your 50s can be a time of big changes in your life. You might have a newly empty nest or a new love in your life; you might be getting remarried, paying off your mortgage, or looking forward to retirement. One thing you should definitely be thinking about at this point in your life is life insurance. While you might feel like there is no point in getting life insurance now because it will be too expensive or you don't need it yet, nothing could be further from the truth! The reality is that people are living longer, and studies show that people are heading into their retirement years with more debts and dependents than ever before. There are multiple reasons why now is the perfect time to get life insurance, and protect the ones you love. 
You Have Dependents
Did you know that 33% of Americans say their family would be left financially unstable or even bankrupt in the event of their passing? If you have children or grandchildren who rely on you, it is important to ensure that they will be financially taken care of when you are gone. Having a good life insurance policy is the best way to put their minds at ease. If you want a lower cost option, you can opt for a term life insurance policy that would cover things like your children's college tuition in the event that you were no longer with your family. 
You Have Debts
If you are still paying off a mortgage, or have other debts that could fall on your loved ones if you passed, you need life insurance. A life insurance policy is the best way to make sure that they would be able to pay off these debts without having to deplete their savings. 
Many older adults are under the impression that life insurance would be too expensive for them because of their age, and that they missed their chance to get it in their 20s and 30s. But as long as you are in good health and are not living with any serious illnesses, you can still get life insurance at a great rate! The best way to find a policy with great coverage and a great rate is to compare multiple policies from multiple insurance companies. 
Retirement Is Coming
If you get life insurance through your job, the moment you retire, you will lose that life insurance policy. In addition, that policy might no longer suit your needs. You can stay ahead of the game by finding the right life insurance policy for you now, before you get any older or develop any unexpected health conditions. 
Final Expenses Can Be a Major Burden
Life is unpredictable. If you passed unexpectedly, would your family be able to pay for your funeral? Funerals on average cost around $10,000, which is an amount that not everyone can easily come up with. A final expense life insurance policy or a permanent life insurance policy will help you plan for the unexpected and make sure your family can pay for your funeral and cover any other expenses. 
The Best Type Of Life insurance Policy For You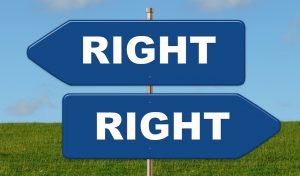 If you are considering life insurance, you have multiple options. Two excellent, inexpensive choices are term life and permanent life insurance. Term life insurance offers life insurance for a set period of time. For example, would you like to have college tuition or or the remainder of your mortgage covered in the event of your death? A term life insurance policy is a great option in this case: one of these policies allows you to choose a term, or amount of time, that you will be covered for, so you know that your family would be able to continue to pay these bills.
Permanent life insurance is a great option if you want to help with final expenses and then some. It offers lifelong coverage as long as you pay your premiums. It can also be useful when you retire because these policies have cash value, which you can withdraw to use whenever you need it. The best way to find the right life insurance policy for you and your specific needs is by working with an agent who specializes in life insurance. We have provided the top life insurance companies in the nation below; each offers hassle-free assistance and the most competitive rates. Always check multiple sites to make sure you have bargaining power and know the advantages of each company. Make sure a hard time isn't made harder by a financial burden, check life insurance rates today.