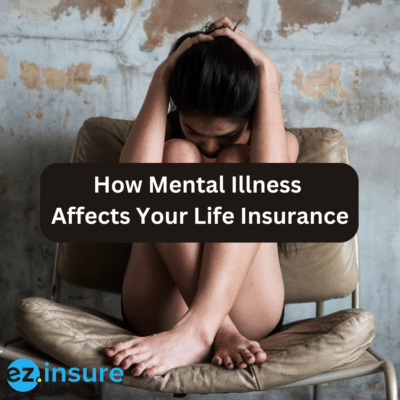 When choosing whether or not they should accept your life insurance application, insurance companies look at a number of things. Some of these things are your age, your job, your habits, your general health, and your mental state. Mental health affects many of us, with about 57.8 million American adults having a depression, anxiety, or PTSD diagnosis. As we learn more about how mental health affects people, insurance companies change their screening process. Your mental health can affect whether you can get a life insurance policy and how much you'll pay for it. So, it's important to know what life insurance agents are looking at on your application if you struggle with mental health. So, you know what to expect and which policy would be worth the higher premium. 
Depression
Depression is a common mental illness that is often treatable. However, if you have depression and want to get life insurance, insurance companies will consider you being a higher risk applicant. The main thing that worries life insurance companies about a depression diagnosis is that, according to the National Institute of Health, depression often leads to other serious health issues. For example, the chance of coronary artery disease is 64% higher for people who have a depressive disorder or even signs of depression. Other health conditions linked to depression are weakened immune system, and cardiovascular disease.
Aside from the health concerns, some life insurance companies also worry that people suffering from depression may have trouble paying their premiums. Statistically speaking, people with depression are more likely to quit or lose their job. This is because they tend to feel like they can't do the job, struggle to show up or are not able to be productive.
Some insurers even treat postpartum depression as clinical depression even though it's a temporary form of depression. Postpartum usually happens within the first 3 months of having a baby. It does eventually fade away especially if you seek help for it. But because life insurers treat it as clinical depression you face higher rates. Which is difficult because many parents buy life insurance when they start a family. 
Depression Categories
Most people experience sadness at various points in their life. However, being sad is not the same as having a depressive disorder. Because of this, life insurance companies only consider you to have depression if you have a diagnosis from a doctor prior to applying for a policy. Depression can be defined in a number of ways, just like many other health problems. These include seasonal affective disorder, persistent depressive disorder, and major depression. Companies that sell life insurance divide people into 3 groups. How they decide your rate depends on which group you're in.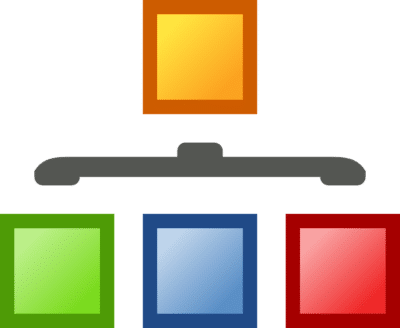 Mild –

You've had no more than one type of medication for depression and have never been hospitalized for depression.

Moderate –

You take multiple depression medications and see a psychiatrist.

Severe –

If you've ever had suicidal ideations or a history of an attempted suicide.
Anxiety
If you have an anxiety disorder diagnosis life insurance companies will take that into account when deciding your eligibility and premiums. When a person with anxiety applies for life insurance, drugs and alcohol abuse is one of the main things that life insurance underwriters worry about. Life insurance companies will be very hesitant if you use drugs or alcohol to treat yourself. Or if you have a history of abusing them. Each case is carefully examined to decide if you can buy the policy. Having an anxiety disorder can make it harder to get life insurance, but it doesn't mean you can't get it at all. Many people who have been diagnosed with anxiety are still able to buy life insurance. The good news is not all life insurance companies cover health concerns the same way. So one company may charge you more than another because of the anxiety.
Anxiety Ratings
Different people have very different anxiety conditions. When working with underwriters, many people with these disorders may find it uncomfortable to be put in the "mental illness" category, especially since some of the questions are intrusive. But insurance companies usually depend on experts, especially the criteria for these conditions set by the Centers for Disease Control and Prevention (CDC), to figure out how extensive the disorder is.
If you're not sure about the classification, you should first ask for more details. It is always better to treat a condition properly than to do nothing. In fact, many people with much worse mental illnesses than, say, occasional panic attacks can get life insurance as long as their situation is under control. As we mentioned, some of the questions may seem like they are prying. Some common questions you might get are: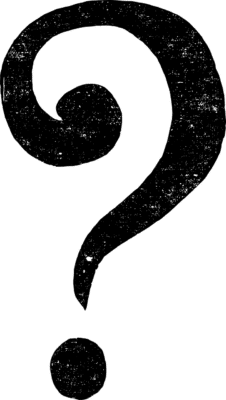 What is the diagnosis?

When did you get diagnosed?

How severe is the condition?

Have you received treatment?

What are your symptoms?

How long have you had the symptoms?

Have you missed work due to your condition?

How has your situation changed your life?

Has a reason been found for your condition?

Have you ever been hospitalized for the condition?
Possible Outcomes
Depending on your answers and medical records (you'll be asked for the names and addresses of the doctors and hospitals you've been to), you can expect the following "ratings":
Preferred rating –

This means that your mental health is under control or not too bad. Either you are taking one medication that works well. Or a mental health professional has told you that you don't need any medicine at all. In short, you can expect to get the best benefits and prices if your diagnosis doesn't affect your health as a whole.

Standard rating –

This means that your mental health problem isn't too bad, but it does affect your health in some way. This group includes people who have been hospitalized, need daily therapy, or have more than one prescription.

Table rating –

This grade means that your mental health problem is very bad or that you aren't doing anything to deal with it. This grade could lead to either high premiums or being turned down for coverage.
Even though many traditional term or whole life insurance applications from people with Post-Traumatic Stress Disorder (PTSD) are automatically turned down. There are a few companies that will at least look at a person with PTSD as a possible candidate for traditional coverage. Before you even think about asking for coverage, make sure the life insurance company you're working with is more willing to work with people who have PTSD. If you don't, you're likely wasting your time and effort.
Insurance companies will want to know more about your diagnosis of PTSD. They may also want to know about your habits and how you live. The insurance company will use this information to figure out how much of a risk you are. And how much your premiums will be. The questions you'll be asked are very similar to the ones asked for anxiety. You can expect: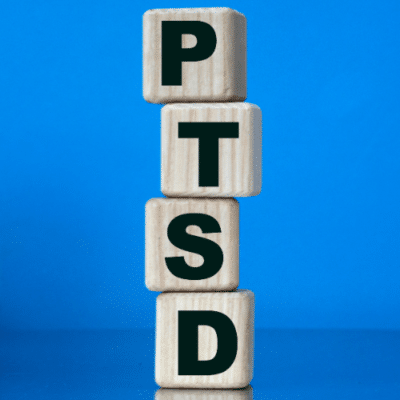 What traumatic event started your PTSD?

What are your symptoms?

How long have you had PTSD?

What treatment did you receive?

What is your current mental health state?

What medications are you taking for PTSD?
PTSD Rating
As we've already said, if you've been diagnosed with PTSD, most standard term or whole life insurance companies will automatically turn you down. They do this because they think that insuring people with PTSD is too much of a financial risk for them. Which is fine, since not all life insurance companies will have such strict rules about who they will accept.
However, you can bet that even companies who aren't that strict will be hesitant to insure someone who has been diagnosed with PTSD. Because of this, most people who are able to get coverage do so at a "sub-standard" rate. Which means their insurance will cost more than if they hadn't been labeled with PTSD.
Other Life Insurance Options For PTSD
If your PTSD or other health problems make it hard for you to get a traditional term or whole life insurance policy, you may have other choices. You could also think about getting a "guaranteed issue" life insurance policy. People who can't get traditional life insurance because of their health or other reasons can get guaranteed-issue life insurance. These policies don't require a medical exam or ask the applicant about his or her health background. So, they are often more expensive than standard life insurance policies and may have lower coverage limits.
These plans will also have a "graded death benefit," which limits when your policy will start covering natural causes of death (usually, the policy needs to be in place for two to three years before natural causes of death are covered). An accidental death policy is another thing to think about. A policy for accidental death is a type of life insurance that pays out if the insured dies in an accident. Accidental death policies usually pay the policyholder's beneficiary a reward if the policyholder dies in an accident. Accidental death plans will never cover deaths caused by illness or natural disasters, no matter how long you own the policy.
Working With EZ
As we've seen, those suffering from depression, anxiety, or PTSD face a difficult scenario. But it doesn't have to be disastrous. The milder your symptoms are and the better you manage your condition, the more likely it is that you will be able to obtain coverage at a cheaper rate. This also applies to your overall health. People with chronic diseases or poor habits, such as diabetes and alcoholism, will be scored similarly to those with depression or anxiety.
It is critical to weigh ALL alternatives here. This is where EZ comes in. EZ is dedicated to getting the best coverage at the greatest price for you and we want to make it as simple as possible for you to do so! We are here to help you. And the best part is that all of our services are completely free of charge. We will help you with everything from answering all of your inquiries to selecting a policy, completing the application procedure, and providing support after your plan has been implemented. To begin, enter your zip code into the bar below or phone us at 877-670-3560. If you or someone you know is suffering from depression, anxiety, or suicidal ideation, please call 1-800-273-8255.