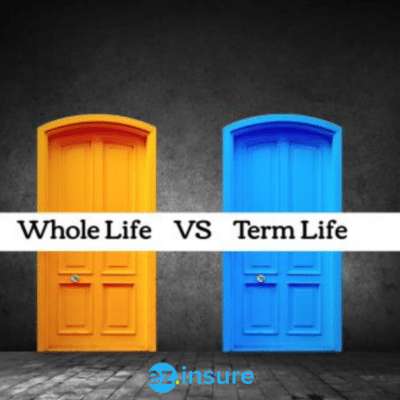 There are many aspects of life that are beyond our control, most of all being when it will end. Even though you have no control over that. You can take steps to ensure that your family is not put in a financially precarious situation when the time comes. It's time to look into purchasing life insurance. And once you start searching, you will notice that there are many different kinds of policies available. The first thing you have to decide between is if you want temporary (term) or permanent life insurance (whole life). Most people have trouble deciding which one is a better fit for them. Some even end up switching from one to another. To start you need to understand the fundamentals of each, including the pros and cons. Below we'll look at each policy and then compare them for you.
Term Life Insurance
Term life insurance is the more affordable of the two, because unlike whole life insurance, it does not last forever. You have the ability to choose how long you want to be insured when you purchase this kind of policy. The length of time (known as the term) can typically range anywhere from 10 to 30 years. But there are companies who offer shorter or longer terms as well.
Your beneficiary will only receive the face value of the policy from your estate. And there is no cash value that can be withdrawn from the policy before you've passed away. This is one of the primary differences between your two options. People who want to be covered for a set amount of time, such as while they are still making payments on their mortgage or other loans, are the best candidates for this kind of insurance policy. Additionally, if needed, you can convert your term policy to a whole life policy.
Types Of Term Life Insurance
There are several types of these policies. Below we've highlighted a little bit of each of them to give you an idea of how term life insurance works.
Level term
This type of term life insurance policy is the most common type and is often the type people choose. The reason for its popularity is simple. Both the death benefit and the premium are set when you purchase your policy. Meaning they don't change during the entire term. You'll never suddenly have to pay more a month or suddenly have a smaller death benefit. Making this type straightforward and easy to manage and afford.
Annual renewable
Coverage under an annual renewable life insurance will last for 1 year. You are able to renew your policy every year however, the premium will rise each year due to your age. This type of policy is best for meeting short-term needs for life insurance coverage. This is because the policy will eventually become expensive the longer you have it. If you want a longer coverage it's more beneficial to choose a different option.
Increasing term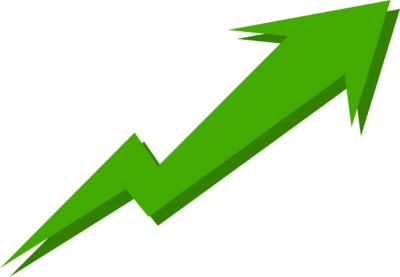 With these policies your death benefit will increase at a steady predetermined rate over the length of your term. For example, your health benefit could increase by 5% every year. Meaning over the course of your term your coverage becomes more valuable. However, increasing benefits typically means increasing premiums. 
Decreasing term
This policy is the exact opposite of an increasing term policy. With these your death benefit will decrease over your term but your premiums will remain the same. But why would anyone want a smaller death benefit? Great question, this type of policy is typically meant for someone who wants to make sure a specific loan or debt is covered once they pass. For example say you have a large mortgage and you want to make sure it's paid off for your family if you pass away. As you pay off your mortgage while you're alive the death benefits decrease, matching the loan amount. That way when you pass the amount your family would need to finish off the loan will be available to them. This ensures they can remain in their home and not have extra stress of worrying on top of their grief. 
Return-of-premium
Return-of-premium life insurance, also referred to as ROP insurance, is a type of term life insurance that will return your payments in the event that you outlive your coverage. The premiums for ROP policies are significantly higher compared to those of other term life insurance types. On the other hand, you may find that the possibility of having your premiums returned to you is a valuable feature of this kind of insurance policy.
Whole Life Insurance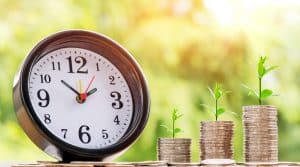 Whole life insurance is a life insurance that will remain in effect for your whole life. Because of this, the cost of this policy is significantly higher than the cost of term life insurance. These policies come with a cash value that makes these policies an investment as well as provide protection. You can borrow money or take money out of the cash value of your policy whenever you need and a portion of your premium payment is always added to the cash value of your policy. If you pay your premiums in accordance with the guidelines set forth by the government, you will be able to withdraw tax-free the majority or all of what has accumulated in your account.
Types Of Whole Life Insurance
Just like with term life insurance, there is an array of options available to policyholders when it comes to whole life insurance. This gives you the ability to select the precise coverage you require along with the benefits you desire:
Indexed
A type of permanent life insurance that includes a cash value, which earns interest based on an investment index chosen by your insurer. For the vast majority of individuals, purchasing indexed whole life insurance is not the most prudent financial decision. It is possible that your cash value will grow faster than it would under a traditional whole life policy. However, this rate will be lower than what you would receive from a savings or checking account. The minimum rate of return on your cash value is determined by your provider and the majority will also determine your earnings' maximum rate of return. In addition, these policies may not be the best option because cash value accounts incur fees, whereas traditional savings accounts do not.
Modified
The initial payments for a modified whole life policy, also known as a modified premium whole life policy, are affordable. After the initial payment period (2 to 5 years) finishes, the premium will increase once and then remain constant for the remainder of the policy's term. Rather than waiting until you're older to purchase coverage, you can obtain a higher death benefit sooner by purchasing a modified premium policy. Even if you cannot currently afford the higher premiums but are confident that you will be able to in a few years. During your initial payment period, it may not be possible to add to the cash value.
Simplified issue
Simplified issue whole life insurance is a permanent form of life insurance. Therefore, you are covered for the duration of your life. However, its coverage is less extensive and it is restricted to those aged 45 and older. If you apply for this type of policy, you will not need to undergo a medical exam. Instead, you will be asked a few health-related questions. Insurers will charge you a higher premium for a lesser coverage amount with this policy because the health evaluation is not as thorough. The expedited application process will result in almost immediate coverage. However, you should be aware that even with simplified issue policies, there are still conditions that can prevent you from acquiring coverage.
Guaranteed issue
Guaranteed issue life insurance does not require any type of medical underwriting. In other words, neither a medical exam nor questions about your medical history will be required. There is a catch -this type of life insurance requires you to pay a higher premium in exchange for a smaller death benefit. In addition, after purchasing this type of policy, you will be subject to a waiting period. During which death benefits will not be paid out.
In addition, you will not be covered if you die from certain causes (such as suicide) in the first few years after purchasing the policy. This doesn't mean that guaranteed issue policies have no value. Due to the guaranteed issue nature of these policies, they can be a lifeline if you are over a certain age or have health issues that make traditional insurance policies unaffordable. In most cases, however, the maximum coverage amount for these policies is $25,000.
The Differences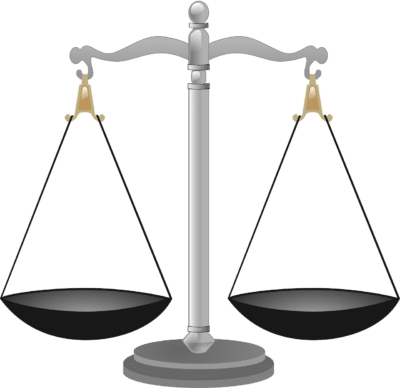 Both term and permanent life insurance require a monthly premium payment. In exchange, your beneficiaries will receive a predetermined amount of money (your death benefit) upon your passing. The length of the policy is the primary distinction between these types of insurance. 
When purchasing term life insurance, you will be required to choose the duration of your coverage, typically between ten and thirty years. Your policy will terminate at the end of that period. If you outlive your policy, your beneficiaries will not receive any death benefits. You will then be required to decide whether to purchase a new policy or extend your current one. In both scenarios, your premiums will likely increase because you will be older and may have developed health problems. 
A major disadvantage of term life insurance is the possibility that your policy will expire and you will have to extend or repurchase it. However, with whole life insurance, you may pay higher premiums, but the policy covers you for the remainder of your life. In addition, many whole life policies have a cash value – similar to a savings account – that accumulates money over time.
Which Is Best For You?
When selecting the life insurance policy that best meets your requirements, you must consider your assets, loans, budget, and desired duration of coverage. Do you want to ensure that expenses such as mortgage payments and college tuition for your children are covered? Then a term plan is an excellent and inexpensive option. Do you want to accumulate a cash value that you can borrow against and that your family can use when you die? Then your whole life will function better for you.
The premiums for both whole life insurance and term life insurance are fixed for the duration of the policy. But whole life insurance is more expensive because it remains in effect until death. Whereas term life insurance expires after a set period of time. If you are on a tight budget, you should purchase term life insurance, but if you want to build cash value or have long-term dependents, you should purchase whole life insurance. 
We recommend consulting with a licensed agent before selecting a life insurance policy. They will be able to discuss your options and determine the best plan for your requirements. Don't wait until you need life insurance to compare rates from the listed, highly-regarded insurance providers. Always check multiple sites to ensure that you have negotiating power and that you are aware of the unique benefits of each company. Ensure that a difficult time for your loved ones will not be exacerbated by a financial burden by comparing life insurance rates today. Start comparing today by entering your zip code in the box below or giving us a call at 877-670-3560.