You're not starting any ordinary small business. You're building a startup. Your goal is to grow and, in order to do this, you not only need a solid business plan, but also protection for everything that you're building. Startups are inherently risky, so it is extremely important that you get the right commercial insurance coverage. 
Insurance for the First Stages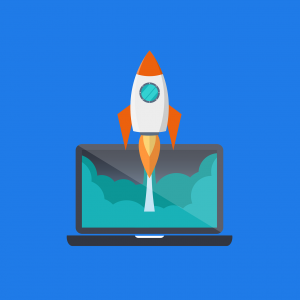 If you're in the first, or seed, stage of building your startup you are probably excited – and nervous about everything that's to come. Maybe you're not thinking about insurance, or think that it's something that can wait until you're further along in the process. Nothing could be further from the truth. 
Startups are all about investment, and you need to think of commercial insurance as another investment to grow your business. Without it, you won't be able to attract the best employees or convince investors that you are serious about your venture and are planning ahead for the long run. Even before you have customers, you should have the following policies:
General Liability

– something that all businesses should have, this type of insurance protects you against

lawsuits

claiming bodily injury or property damage. But did you know it also provides coverage for personal and advertising injury like libel or slander?
Commercial Property

– if you've got office space, then you need this type of policy to protect everything in it from risks such as fire or theft. There are

commercial insurance packages

available that will bundle liability and property coverage. 

Workers Comp

– if your startup has or plans on having employees, be aware that this type of coverage is required by individual states. It covers medical expenses and lost wages for an employee who is injured at work. 
Tech E&O vs Cyber Liability
Once you're past that first stage of getting your initial funding, setting up your space, and hiring your employees, it's time to start thinking about what happens once you are up and running. Now you have customers, and a whole new set of risks.
The above type of insurance policies apply to all businesses, but you may need some specialized coverage for your startup. If you're dealing with any kind of tech, as many startups do, there are two types of policies you should look into: tech errors & omissions (E&O) and cyber liability insurance. They may sound similar, but they cover different things.
Tech E&O –

If you're a business selling a physical product, then you need product liability in case a product fails. If you're a firm offering financial or legal advice, then you need errors & omissions to protect yourself against claims of financial damage. If you're a tech startup, then you need tech E&O. This type of coverage protects your company in the event that one of your tech-based products fails. If you are developing or licensing software, it is important to note that the insurance industry considers software a service and not a product. Because of this, you will need tech E&O, and not the same type of product liability coverage that might be sufficient for other businesses.

Cyber Liability –

There is one very important thing that that tech E&O doesn't cover: third-party data breaches. With all the risks of

cyber crime

today, this type of insurance is essential if you store any kind of customer data. 
While tech E&O covers the failure of software, cyber liability covers the loss of private third-party information. Depending on your startup, you may need both to be fully covered.
As You Grow
If your startup is taking off, congratulations! You're growing, and are probably looking for more investment and taking on a board of directors. In this case, you'll need another specialized type of coverage: Directors & Officers insurance.
This type of insurance covers both your business and your management, including their personal assets. It covers:
Misrepresentation

, in the case that investors feel they were given

Directors & Officers Insurance protects you in the case of misrepresentation.

misleading information, leading to loss

Wrongful acts

, covering anything that managers do in their professional capacity that stakeholders deem  "wrongful," and that results in a loss
Having D&O is important for attracting investors, who will feel more confident placing their trust (and money!) with you if you have comprehensive coverage. Your board members/managers will also feel confident making decisions without risk of personal liability.
Startups are unique among small businesses.They're riskier, but they have more potential for growth. If you're one of the few who have the vision and the drive, make sure that you protect everything you're building. And remember, EZ.Insure is here to help you sort out your commercial insurance needs. We're unique, too! We want your startup to succeed and will work with you to keep you covered. Our services are always free and nobody will ever hound you with endless calls. You have enough to worry about! To get started simply enter your zip code in the bar above, or you can speak to an agent by calling 888-615-4893.