It's time to settle something once and for all. Are all types of liability insurance created equally? The quickest answer is, of course, no. General liability covers the physical damage that we often think of when we think of commercial insurance: property damage or a personal injury that happens on your premises. But then we come to the policies that protect businesses against the costly mistakes they could make: professional liability, errors & omissions, and malpractice. If you're wondering whether these three terms can be used interchangeably, read on for clarification.
Professional Liability vs E&O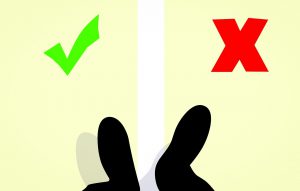 Professional liability and errors & omissions insurance, or E&O, are the terms that are most often used interchangeably. Historically, these two types of policies were actually different: professional liability was bought by professionals such as doctors and lawyers, and E&O was for semi-professionals such as accountants and real estate agents. Nowadays, most people don't make this distinction between them, and use either term when talking about insurance that covers mistakes or damages that do not involve injury to people or property. 
There is, however, a small difference between the terms "professional liability" and "E&O." Professional liability is actually more of an umbrella term that includes policies like E&O, directors and officers liability insurance (D&O), and employment practices liability insurance (EPLI). 
This small difference is also related to what type of business you have. If you're a consultant, engineer, or accountant, you'll probably have a professional liability policy. These policies are also highly recommended for estheticians, hairdressers, yoga instructors, personal trainers, or anyone who offers a service to customers that has a risk of going wrong. However, if you're an accountant, real estate agent, tech professional, or anyone who could make an "error" or "omission" when giving advice, then the policy you buy is more likely to be called E&O insurance. 
Malpractice
If professional liability and E&O are essentially the same thing, then is professional liability the same thing as malpractice insurance? Well, no. As described above, the term "professional liability" is an umbrella term for insurance policies that protect businesses against lawsuits stemming from mistakes. Malpractice is a type of professional liability insurance, but professional liability is not necessarily malpractice insurance. 
Malpractice is very industry specific, and is required for doctors and often bought by lawyers. The idea behind the coverage is essentially the same: professionals pay premiums to be covered in case a patient or client alleges damages due to negligence. What is different in this case is who it covers. 
Insurance can be complicated, and it can often seem like you need to learn a whole new vocabulary just to figure out what your business needs. The most important thing to remember is that you need to be covered for all eventualities: you don't want to see all of your hard work go to waste because of one costly mistake. You wouldn't risk your property being uninsured, and you should be just as serious about insuring yourself against unseen damages. If you are offering a service or advice to your customers/clients, then you should have some form of professional liability insurance.
If you're looking for the right insurance for your business, EZ.Insure is the best place to look. We offer instant quotes and access to local, knowledgeable agents – for free! We'll answer all of your questions, and will find you just what you're looking for at just the right price. Easy as that. To get started simply enter your zip code in the bar above, or you can speak to an agent by calling 888-615-4893.