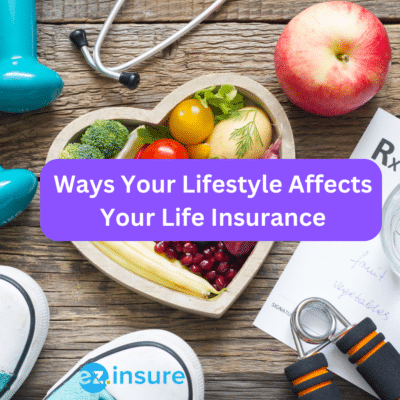 There are several factors that determine life insurance costs within a plan. The cost of a policy can be based on how long you are expected to live as well as your risk category. The three most common risk classifications are preferred, standard, and substandard. The Standard risk class is typically the starting point for underwriting life insurance. It represents a risk comparable to that of others of the same age and gender. 
Then, a life insurance underwriter looks for risk factors that may increase or decrease your likelihood of dying before your natural life expectancy. If you have a lower risk of premature death, you may qualify for preferred risk classes. If you have a higher risk, you are assigned substandard risk classes. The higher your risk, the more expensive your life insurance policy will be.  The cost of a policy can change based on your age, gender, family medical history, overall health, and your lifestyle choices. This is measured by comparing your stats to those of other people whose lifestyles are similar to yours.
If you are in a high-risk group (substandard), it means that statistically, you are more likely to die at a younger age. As a result, your policy will be more expensive because the insurance company assumes you will pass away younger. Therefore, you'll make fewer payments than people in a low-risk group. There are some things you can't change, like your age and your family's health history, but there are choices you can make that will affect how long you'll live. 
Smoking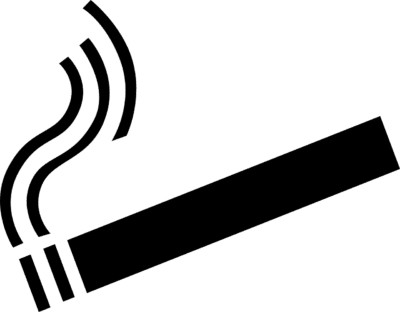 People who smoke are more likely to have greater health problems down the road. Some of these health issues would be cancer, heart disease, strokes, lung diseases, diabetes, and asthma. This makes smokers a bigger risk for insurance companies, so your life insurance policy will cost more. Even if you only smoke a few cigarettes every now and then, you are still considered a smoker. 
When applying for life insurance, be sure to give honest answers about your life choices. Such as smoking because if it leads to an illness down the road and the company did not know about it, there is a chance your family might not get the money from your life insurance policy.  Also, there is a chance that you could also be medically checked before getting insurance. Which could show that you have nicotine in your system. 
Note that "smoking" includes more than just cigarettes. It also includes vapes and e-cigarettes, cigars, pipes, nicotine replacement therapies. As well as any other way to get nicotine into your body. 
Alcohol
Drinking alcohol once in a while won't change your premium, but if you drink often, this is another thing you may need to think about when applying for life insurance. Drinking consistently has been shown to lead to illnesses such as liver disease, cancer, kidney problems, heart problems, and high blood pressure. If a health problem caused by drinking ends up being fatal, the insurance company can void the policy. Unfortunately, this means that your loved ones won't get the money you worked so hard for. 
Risky Hobbies
Your insurance policy will be more expensive if you are considered a high-risk insurance candidate because your chosen ventures could harm you or be fatal.
These activities include scuba diving, hang gliding, race car driving, flying a plane, off-roading, parasailing, bungee jumping, and any extreme sports. Of course, this only applies if you do these things fairly often. If you go scuba diving once in a while, such as when you're on vacation, it won't necessarily affect your insurance premium. 
Basically, the more often you do these things and the more dangerous they are, then the more likely it will be that they will affect your life insurance premium. We know that these types of activities really keep life interesting and fun, but be sure to keep in mind the risk that comes with it.
Hazardous Job
Your job can also affect how much your life insurance plan costs. This is because your chosen occupation can be considered more dangerous depending on what it entails. For example, someone who works at a desk during regular hours is thought to be less of a risk and therefore pays less. On the other hand, someone like a construction worker would have to pay more. Because their job has more risk factors, such as being on the roof of a tall building or using power tools. 
In this case, there isn't much you can do to reduce the risk, unless you can find a job that is safer and less risky. Most of the time, this is too much to ask, since changing your whole career is usually a very stressful thing to do. 
Your Body Mass Index (BMI)
Based on your height, your weight affects how much you pay for life insurance. A build chart is used to figure out how your height and weight compare to each other. Then, your results are compared to the death rates for people who have a similar build. If you are more or less than the preferred ratio, you will be seen as a higher risk and have to pay more for your insurance.
This is because being overweight makes you more likely to have health problems. Such as heart disease, high blood pressure, type 2 diabetes, stroke, cancer, or a mental illness. On the other hand, being underweight can cause anemia, osteoporosis, and a weaker immune system.
Something to be aware of is that if you lose or gain weight right before you apply for insurance, it is unlikely your rate will go down. You will have to show that you can consistently keep your weight at a healthy level. You can show that you've been working toward a healthier lifestyle by taking up a sport, going to the gym. Or even working with a personal trainer. However, be aware that your insurance rates won't go down if you make big changes all at once. 
Driving Record
Unsafe driving is a factor that can lead to fatality at a young age. Something like receiving multiple speeding tickets would show insurance companies that you are not interested in your own as well as others safety on the road. Also, if you drive carelessly, it may be a sign that you are also careless in other areas of your life. 
Insurance companies will be looking at the most recent part of your record. Which is usually the last 5 years when deciphering your policy rates. When they are looking at your record, small parking tickets aren't considered a large red flag. 
Illegal Substance Use
Drugs are bad for your health and can even be lethal. Especially if you are considered an abuser of drugs or take prescription medication constantly. The price of your life insurance will change if you use illegal drugs like marijuana, cocaine, heroin, and so on. The medical test you have to take before getting life insurance will show if there are drugs in your system. Whether you said so on your form or not. If you test positive for drug use, you will need to show further proof that you don't use such substances. Otherwise your application will be denied. Those working on sobriety will have to show that they are not still using illegal drugs in order for an insurance company to consider their application. 
The same as the other life choices, if you don't tell your insurance company about your drug use and then perish in a drug-related accident. Your loved ones will not get the money from your life insurance, even if you've paid your premiums overtime.
Frequent Foreign Travel 
Traveling has its own risks, which is why if you travel a lot, your life insurance premium might be higher. The price will depend on how often, when, for how long, and where you travel. The destination is important because some countries are safer than others. For example, some countries have higher crime rates or have a higher risk of individuals getting diseases that can kill. The amount of time you spend at your destination and the number of times you travel will also affect your costs as they affect the level of risk. Flying is linked to how often you travel. Since it is a high-risk way to travel, the price of your life insurance policy will go up if you do it often. 
Medical History
Your medical history shows how often you go to the hospital or the amount of doctor visits. If you put yourself in dangerous situations often and end up needing medication, surgery, or treatment. This will, of course, affect your insurance. 
Work With EZ
At EZ.Insure, we know that you want the best coverage for you and your family. But you also have to stick to a budget. That's why we're committed to finding you the best policy at the best price. And we want to make it as easy as possible to do so! We're here to help, and the best part is that everything we do is free. We will help you with everything. From answering all of your questions to helping you choose a policy and finish the enrollment process. We will also be there to assist you after your plan has started. To get started, just type your zip code into the bar below or give us a call at 877-670-3560.