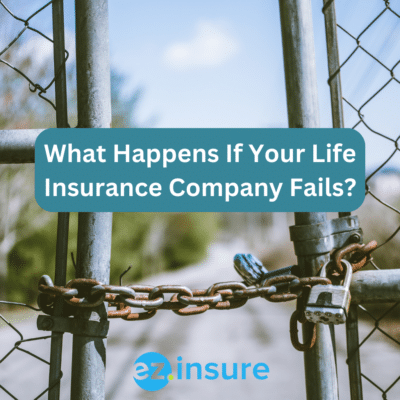 Businesses can fail, and when they do, their customers are often left wondering what they should do next. The same goes for life insurance companies. Life insurance companies can go out of business, leaving their policyholders with a lot of questions. Mostly about what will happen to the policy they've been paying into and how to find a new policy. The good news is that most states have what's called a "guaranty fund" that will pay your claims up to a certain limit if your life insurance company goes out of business. Let's look at what happens when a life insurance company goes out of business, what protections you have, and what you can do.
Protections
Insurance companies have gone out of business before, but it doesn't happen very often. Past economic crises in the industry have better prepared for market instabilities that could cause life insurance companies to fail. Most of the time, regulators will try and fix the issues within the insurance company before they close it down. If the rehabilitation isn't enough, the company will be able to meet policyholder obligations with the help of statutory reserves, reinsurance agreements, and state guaranty associations. Below we've detailed what each of these are and how they work.
Statutory Reserves
Statutory reserves are the funds that state insurance regulators require insurance companies to keep on hand at all times. The sole reason for this is to make sure that the insurance companies always have enough money to pay all of their policyholders' legitimate claims no matter what. State insurance regulators have two ways of setting the level of statutory reserves:
Rules-Based –

The first is a rules-based approach, in which standard formulas and assumptions are used to tell insurers how much of their premiums they need to keep in reserve. 

Principles-Based –

The second method, which is called the "principles-based" method, gives insurers more freedom in how they set their reserves. In particular, it lets them set reserves based on their own experience, such as actuarial statistics and how their own customers have handled claims in the past, as long as the reserves set by the rules-based approach are the same size or bigger.
Statutory reserves apply to a wide range of insurance products, not just life insurance. The rules can be different from one state to another as well as from one type of insurance to another. For more information on life insurance in your state click here.
Reinsurance
Reinsurance is essentially insurance for insurance companies. Life insurance companies will buy reinsurance to protect their ability to pay out claims. When they insure their policies, the insurance company spreads out their risk of financial loss. Reinsurance also helps life insurance companies pay out if there is an influx of deaths all at one time such as from a natural disaster or global health crisis. Insurance companies in the U.S can only sell policies with a maximum limit of 10% of the insurance company's net worth unless they are reinsured. So if the life insurance company wants to grow and offer bigger policies they have to be reinsured. For policyholders this means that if your life insurance company goes out of business, its reinsurer will take over your policy. This lowers the risk for everyone and ensures your beneficiaries will still get the death benefit.
Guaranty Association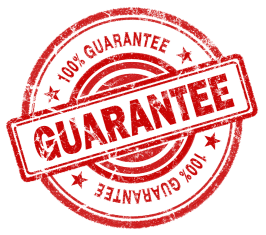 Guaranty associations, like the National Organization of Life and Health Insurance Guaranty Associations (NOLHGA), protect life insurance policies if your insurer goes bankrupt. All life insurance companies must be a part of these associations to operate. Every state has its own association and its own limits.
If an insurance company looks like it might not be able to meet its financial obligations, the association will deem it "impaired". When this happens the commissioner will decide what steps the insurance company needs to take to lower its risk over a reasonable amount of time. This time frame is called a rehabilitation period. If the insurance company either doesn't take the necessary steps, or the steps don't help, the company will then be deemed insolvent.
If the insurance company is insolvent, the state guaranty association will step in. They will either give the policies to another insurance company or opt to keep covering the policyholders themselves. So, it's important for you to keep paying your premium even if your policy is taken over by the state so that your policy remains active. If an insurance company doesn't have enough money to pay claims, the guaranty association will use the company's assets and the guaranty funds to pay claims. However, states have a limit on how much they will pay out in claims. Most guaranty associations cap the death benefit at $300,000 and the cash value, if there is one, at $100,000. The amount you get could be different depending on what state you live in, and it could be higher in some states.
What You Can Do To Avoid Bankrupt Insurers
Check Ratings
To avoid having to rely on a state guaranty association to protect you, you can look into potential insurer's financial health to ensure that they are stable. There are independent agencies, each with their own rating scale and standard, that look at insurance company financial health statuses then rate them based on how stable they are. These 5 companies are: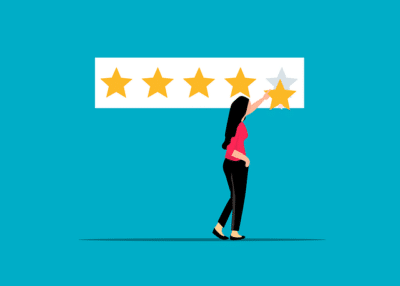 AM Best –

Uses a rating scale from A++ to D-

Fitch –

Using a scale of AAA to D

Kroll Bond Rating Agency –

Rates with a AAA to D scale

Moody's –

Uses a AAA to C scale

Standard & Poor's –

Uses a AAA to D rating scale
In general, A++, AAA, and A are the best scores. While D, CC, and CA are at the bottom of the scale and represent the weakest or worst ratings. Rating agencies give the highest rating to companies that they think are most likely to uphold their financial obligations. Agencies will give low ratings to companies that appear to have issues keeping their financial promises. The Insurance Information Institute says that you should check ratings from more than one agency because ratings can differ from one agency to the next. So, seeing more than one rating will give you an idea of where the company actually stands.
Switch Insurers
If your insurance company's rating is in the middle of the rating scales, you don't have too much to worry about. But if you notice your insurer's ratings have dropped significantly, you might want to think about switching companies. It may be complicated to switch to a new life insurance company since you may have to pay more for a new policy because you're older than you were when you bought your original one. Your best bet is to talk to a financial advisor or work with a life insurance agent to look into all of your options. If you do decide to switch policies don't cancel your old one until your new one is in place, otherwise you risk going without coverage.
Review Customer Complaints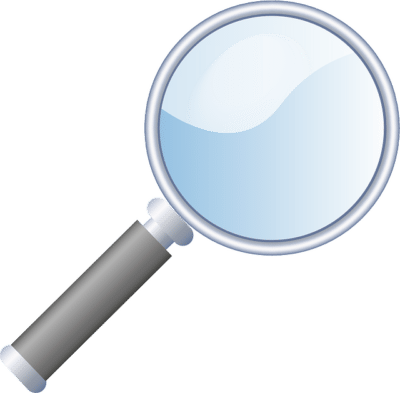 In addition to their financial stability, a strong indicator of an insurance company's strength can be how they treat their policyholders and handle claims. The National Association of Insurance Commissioners (NAIC) puts out an annual Complaint Index that shows, based on an insurer's size, how many complaints it gets from customers.
The NAIC figures out this rate by dividing the total number of complaints about a company in a given year by the total number of policies written in that same year. You can get an idea of how well your insurance company handles claims and, by extension, how they keep customers and stay in business by looking at their Complaint Index rating.
J.D. Power is a market research company that uses consumer intelligence analytics to review and rank different industries, including insurance. Its rating system looks at many things. Like how billing and claims work, how good customer service is, and what kinds of policies are available. Like the NAIC Complaint Index, this rating can give you an idea of how well your insurance company keeps customers.
Finding The Right Life Insurance Company
Nobody wants to think about losing money on life insurance. Especially if you're counting on your policy to pay a death benefit to your loved ones. Even though there are safety measures, they may not always work, or provide enough coverage. Finding the right life insurance company goes a long way to avoid needing these safety nets. That means finding a licensed insurer that is financially stable that can and will pay out death benefits.
Our EZ agents will do everything they can to find you the best company. And we want to make it as easy as possible for you to do so! We're here to help, and the best part is that everything we do is free. We will help you with everything. From answering all of your questions to helping you choose a policy and finish the enrollment process. We will also help you after your plan has started. To get started, just type your zip code into the bar below or give us a call at 877-670-3560.