Think about how you make most of your purchasing decisions. These days, most of these decisions are based on ratings, like online reviews. You want to work with companies that are highly rated, whatever you're looking to buy – and life insurance companies are not excluded. But when it comes to life insurance companies, it's about more than looking at online reviews, it's also about looking at the ratings given to them by external organizations. So how are life insurance companies rated? And what do these ratings mean?
What's A Life Insurance Company Rating?
Life insurance companies are rated by independent agencies, and these ratings are based on the financial strength of the insurance company. Rating agencies will look at a variety of factors, including how well the company is doing financially, how it is run, and how vulnerable it is to natural disasters. 
The independent agencies that provide these ratings are typically A.M. Best, Fitch, and Moody's. Each agency has its own rating scale and rating standards, which means an insurance company rated A by one agency might not be rated the same by another agency.
What Are The Ratings Based On?
Because each agency is trying to evaluate the financial strength of the insurance company, the ratings are based on certain criteria including:
Amount of cash on hand

Diversity of revenue streams

Quality of insurance policies written

Debt ratio

Risk management protocols 
As stated above, each agency has its own rating scales. For example, A.M. Best has 6 ratings for the best insurance companies to work with:
A++, A+ (Superior)

A, A- (Excellent)

B++, B+ (Good)
They also have 10 ratings for companies deemed vulnerable:
B, B- (Fair)

C++, C+ (Marginal)

C, C- (Weak)

D (Poor)

E (Under Regulatory Supervision)

F (In Liquidation)

S (Rating Suspended)
Why Are The Ratings Important?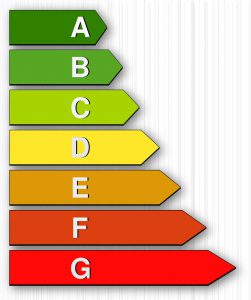 Life insurance allows you to provide a financial safety net for the people that you love in the event that something happens to you. You want to make sure that, when you pass away, your family will receive your death benefit, but that will not be possible if the life insurance company you worked with goes under. Ratings should be one of the factors you take into consideration before purchasing a policy from a life insurance company: these ratings will help you understand how credible and reliable they are.
Finding A Top-Rated Life Insurance Company
One of the ways that you can check out a life insurance company's rating is to go to the websites of rating agencies and look up the specific companies you are considering working with. Some agencies will require you to pay a fee before gaining access to these ratings, but there are other ways to access life insurance ratings:
Search the insurance company's website for their most recent ratings.

Contact the life insurance company and request their most up-to-date ratings.

Search for company reviews from trusted sources that include ratings.

Work with a licensed agent who can look up the ratings for you.
Choosing the right life insurance policy will ensure that your family gets the benefits they need. It might seem complicated and frustrating to find the right one, but it can be done, with some help. The best way to find the right life insurance policy from a company with great ratings is by working with an agent who specializes in life insurance. We have provided the top life insurance companies in the nation below; each offers hassle-free assistance and the most competitive rates. Always check multiple sites to make sure you have bargaining power and know the advantages of each company. Make sure a hard time isn't made harder by a financial burden, check life insurance rates today.