You worked hard to create your business, building it from the ground up, research, elbow grease, and, of course, capital.
A simple mistake can happen, and just like that, your business is over. EZ.Insure knows how important it is to protect your business so it can thrive and grow. Do not let a simple error be the end of something when you've already funded so much. Instead, invest in protection with a policy that is a perfect fit.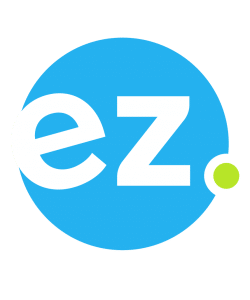 Business Owner's Policy
A Business Owner's Policy (BOP) is insurance that typically combines both business property and general liability insurance into one. This bundle was made to protect businesses from risks such as fires or theft. Coverage can either be sold as one policy, a package, or can be sold individually. 
A business owner can add to the basic policy and tailor it to the needs of their company. It is a safe way to protect your business from the unexpected, especially if you own the property.
It will cover:
General Liability

-protects a business from a person claiming bodily injury from your business.

Property-Liability

– protects your business from property damage. This will cover all equipment and furniture in the business and is good for up to 5 office locations.

Business Income/Interruption Insurance

– protects your business from income loss due to unexpected interruption of operations such as a fire.
Professional Liability Insurance
Professional Liability Insurance, also referred to as Error & Omissions Insurance, offers your business protection from professional mistakes. Any business that offers professional services or advice should consider professional liability insurance in the event of a negligence lawsuit or undelivered services.
When signing a contract with a client, you are bonded to provide the services expected by meeting a client's expectations. At times your business may be required to have professional liability insurance to sign a contract. This insurance will give you peace knowing if there is an issue with a client, your business will be safe from the impact of a lawsuit.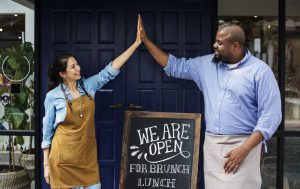 It covers:
Attorney fees and court costs and settlements

—Your business is covered in the event of a lawsuit from a client, regardless of fault.

Work Mistakes

—If your business makes a mistake that ends up costing your client money, then your business is covered if you must pay for the client's losses.

Negligence/Undelivered Services—If your work does not meet standards, such as giving incorrect advice or you did not finish work that was supposed to be completed by a specific time, then you are covered if a lawsuit ensues.
Besides these examples, common accidents occur. Someone can fall or get hurt on your property, and then turn around and sue. BOP can save you from this catastrophe. If something were to happen that was out of your control, it is better to have coverage for these things that can be replaced. If not, you could lose your business. The same goes for any professional mistake. Things get overlooked sometimes, and the wrong thing will lead to your business taking a huge financial hit.
EZ.Insure gets it. We are a business too, so protecting yours is what we will do best. Do not get your dream business started, only to have to lose it all to some minor faults that could have been avoided. To get your business protected, make sure you are covered with BOP insurance and professional liability insurance. We will provide you with free quotes on all plans within your area, to make sure you are getting the best deal for your business and its needs. Call 888-615-4893, or email us at replies@ez.insure to speak directly with one of our agents, or enter your zip code in the bar above to get free instant quotes. We will never sell your information to telemarketers as others do. Our state-of-the-art technology protects your information like no other company out there.