With all the recent catastrophes (and just plain old inflation), we've been watching insurance costs rise across the board. Higher deductibles are something even low-risk individuals are seeing. Unfortunately, insurance companies have to manage their bottom line, and doing this means raising rates.
The biggest problem pushing these rising costs is hurricane season. With their catastrophic damages, coming, again and again, commercial property rates are rising across the board–even affecting locations technically in a safer zone. The risk management is in response to this problem.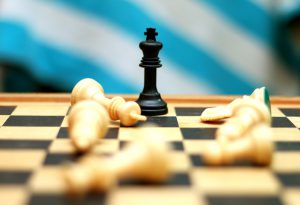 What Is Risk Management?
According to the Oxford dictionary, risk management (for business) is defined as "the forecasting and evaluation of financial risks together with the identification of procedures to avoid or minimize their impact."
Basically, businesses (and homeowners as well) know losses can happen in the future. It's not a question of "if something will happen," but "when something happens, what will I do?"  The practice of asking these questions and then developing proper procedures is known as loss control.
For most businesses, this practice comes even without insurance, but the underwriting process mostly involves it before signing a commercial policy, especially now.
How Is It Affecting Commercial Insurance?
The first part of these changes come with the vicious backswing of all these catastrophes. With hurricanes alone, the damages swing up into $200 billion. Pairing this with the horrors Malibu saw just earlier this year, and you have an industry drained of its resources.
With all the payouts, it makes sense that the insurance industry has to "refill its coffers" so to speak. However, this comes from all of the people insured. So, the immediate effect is higher deductibles for some, and in places like Malibu, outright declination of coverage because the properties are "too high of a risk."
The second, more positive result is instating risk management experts in insurance firms. Certain companies can offer in-house advice to businesses when they purchase policies from them. All in all, who can turn down loss control when it comes bundled with your commercial insurance?
What Does This Mean for Me?
For the average business, this could mean higher rates, but that isn't a new topic of discussion. For people in certain industries, such as manufacturing where there is a high risk, it can mean that you will pay more as well, but you could have a risk management team applied to your policy.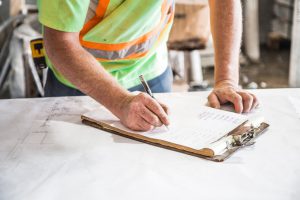 2020 will most likely be a rough year for everyone, and the only solace is that insurance agents are now pushed to provide more information for businesses signing up. With more focus on controlling risks (that can be controlled) comes safer management in businesses across the board.
Besides that, the only thing we can do is make smart investments to pay for the premiums down the road and provide a solid hand in risk management. Thankfully, insurance agents will have your back with this down the line.
With EZ.Insure, your agent will answer any questions you have, compare different plans for you, and even sign you up when you're ready, free of charge and without having to worry about being hounded by endless calls. To get started simply enter your zip code in the bar above, or you can speak to an agent by emailing replies@ez.insure, or calling 888-350-1890. EZ.Insure makes the entire process easy, and quick.