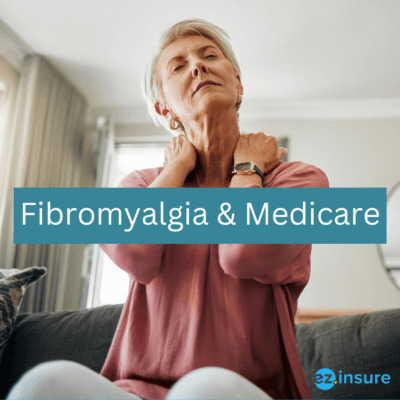 Fibromyalgia, a medical illness that causes musculoskeletal pain throughout the body, affects approximately 4 million people in the United States. While it is not an age-related disease, the symptoms are more severe in seniors. It can cause severe pain and make daily tasks difficult. There is still a lot of mystery surrounding this condition, but there's been a lot of headway in the diagnosis and treatment process. So, if you have fibromyalgia, you may be asking what treatments are available to you and whether Medicare will pay for them.
What is Fibromyalgia?
Fibromyalgia is a chronic (long-term) condition. It causes symptoms such as soreness, fatigue, muscle tenderness, and even difficulty sleeping. The condition is very complex and shows in a variety of ways, so much so that even healthcare specialists struggle to completely understand the disorder. This is because its symptoms all mimic symptoms of other illnesses and there is currently no definitive test to confirm a diagnosis. So, Fibromyalgia is often misdiagnosed for years before being found. 
In the past, some doctors even questioned if fibromyalgia was real. This resulted in widespread "lazy" and "dramatic" stereotypes of those suffering from fibromyalgia. However, as the disease has been examined more thoroughly, some of the stigmas that once surrounded it have faded. Doctors have been able to find medication, therapy, and lifestyle changes that can all help you manage your symptoms and live a better life.
Fibromyalgia Symptoms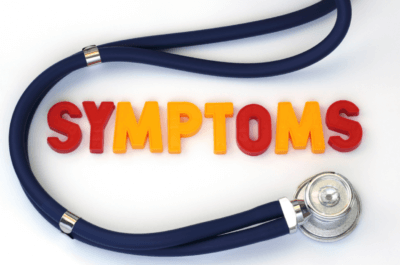 Fibromyalgia has a long list of symptoms including:
Fatigue

Trouble sleeping

Nonrestorative sleeping (sleep without feeling rested)

Headaches

Difficulty focusing (called Fibro Fog)

Dry eyes

Rash

Itching

Pain in the lower abdomen

Bladder problems

Depression

Anxiety
The most noticeable sign of fibromyalgia is pain. Most fibromyalgia patients have small tender spots around but not in the joints. When pressure is applied to these spots they can cause anything from a dull ache to severe pain. These areas, known as the 18 fibromyalgia trigger points, are symmetrical, appearing on both sides of your body with 9 spots on each side.
Since there is no specific test for fibromyalgia doctors used to diagnose fibromyalgia based on the above symptoms combined with pain in at least 11 of the 18 trigger points. However, the American College of Rheumatology (ACR) modified clinical practice recommendations and removed the minimum trigger point limit from the diagnosis criteria. 
18 Trigger Points
Behind the Neck
Fibromyalgia patients frequently have two trigger points in the back of their neck where their skull meets the neck. Fibromyalgia may also cause a stiff neck, cramping, and limited range of motion. However, keep in mind that neck pain and stiffness is not limited to fibromyalgia. As we noted most symptoms will mimic other conditions. Neck pain can be caused by arthritis, trauma, over-exertion, bad posture, or even sleeping on it at an odd angle. 
Front of Neck
The trigger points on the front of the neck are above the collarbone on either side of your larynx. Pain in the front of the neck can also be caused by arthritis, injury or swollen glands. So before diagnosing fibromyalgia, your doctor will most likely order blood tests to rule out any rheumatological causes first. 
Shoulders
Shoulder trigger points are around midway between the edge of your shoulder and the bottom of the neck, where the supraspinatus muscles attach to the shoulder blades. People with fibromyalgia may suffer scorching or throbbing pain in this area, as well as shoulder stiffness, in addition to pain when pressure is applied. Tendonitis, rotator cuff tears, and adhesive capsulitis (commonly known as frozen shoulder) can all produce pain in the supraspinatus muscles, which form part of the rotator cuff.
Chest
Fibromyalgia pain spots on the chest are found near the second rib on either side of the sternum (also known as the breast bone). That sore point is felt at the costochondral junction, the cartilage that links the rib to the sternum, a few inches below the collarbone. Some fibromyalgia patients may feel significant pain that begins at the tender point and radiates over the chest, a condition known as costochondritis.
Upper Back
Fibromyalgia pain points in the upper back are positioned immediately below the shoulder blades, where the trapezius muscles meet the scapula. In addition to the tenderness, you may experience discomfort across the trapezius. In fact, a 2013 study found that people with fibromyalgia have much higher trapezius muscle tension when exposed to mental stress than others. A spinal disk condition, arthritis, or an injury can also all cause pain in that area.
Elbows
Tender spots on the forearms associated with fibromyalgia are right below the elbow crease toward the outside of the arm. These trigger spots might appear on either one or both elbows. Fibromyalgia is often linked to lateral epicondylitis (tennis elbow) and medial epicondylitis (golfer's elbow), both of which are forms of tendinitis. Both can result in discomfort and tingling down the forearm to the hands and fingers. Elbow discomfort can also be caused by injuries or illnesses unrelated to fibromyalgia, such as arthritis, gout, and lupus.
Lower Back
Lower back fibromyalgia pain sites are located towards the top of the buttocks, where the gluteus maximus and gluteus medius muscles connect. Fibromyalgia can also produce muscle pain, spasms, and stiffness across your entire back and buttocks. This type of pain is also common in people who do not have fibromyalgia. In the United States, one out of every four adults suffers from low back discomfort. It can be caused by problems with the vertebral disks, spinal misalignment, repeated stress injury, or an inflammatory condition.
Hips
The hip trigger points are located directly below the hip bone, roughly where the buttock muscles bend and connect the thigh muscles. In addition to the trigger points, people with fibromyalgia may have muscle soreness and limited range of motion in the hip area. Hip discomfort can be caused by osteoarthritis, muscular strains, and other injuries. When attempting to narrow down a diagnosis, X-rays and other imaging studies can sometimes rule out alternative illnesses. Imaging scans can assist distinguish between pain caused by joint degeneration, osteoarthritis, and myalgia (muscle pain).
Knees
Tender spots in the knee are found on the inside of the leg. The specific pain site lies directly above the side of the knee near the bottom of the vastus medialis muscle. Fibromyalgia-related knee pain may be accompanied by joint stiffness and cracking. Joint swelling, on the other hand, is not typical of fibromyalgia. If your knee is also swollen, it could be caused by another ailment such as knee osteoarthritis, a meniscus injury, bursitis, or an inflammatory disease.
Fibromyalgia Treatment
Unfortunately, there is currently no cure for fibromyalgia. Instead, medications, self-care practices, and lifestyle changes are used to reduce symptoms and improve quality of life.
Medications
Medications can help you sleep better and decrease pain. Pain relievers, anti-seizure medicines, and antidepressants are common fibromyalgia medications.
Pain Relievers
Fibromyalgia pain can be unpleasant and persistent enough to disrupt your everyday routine. If your discomfort is minor, you can take over-the-counter pain medicines such Tylenol, Aspirin, Motrin, or Aleve. These drugs can help you manage your disease by reducing your pain and discomfort. They may even help with your sleep.
Many of them also reduce inflammation. Inflammation is not a prominent symptom of fibromyalgia, although it may occur if you have a linked disorder such as rheumatoid arthritis (RA). Opioids have also been prescribed to treat fibromyalgia pain. However, research has revealed that they are ineffective over time. Furthermore, the dosage of narcotics is often increased rapidly, posing a health danger to those administered these prescriptions.
Anti Seizure Medication
Pregabalin (Lyrica), an anti seizure medication, was the first medication approved by the Food and Drug Administration (FDA) for fibromyalgia. It prevents nerve cells from delivering pain signals. Gabapentin (Neurontin) was developed to treat epilepsy, but it may also aid with fibromyalgia symptoms. Gabapentin is an off-label medicine that has not been approved by the FDA to treat fibromyalgia. Off-label drug use is when a medicine licensed by the FDA for one purpose is also used for a second, unapproved purpose.
A doctor can continue to prescribe the medicine for that unapproved purpose. This is due to the fact that the FDA regulates drug testing and ensures that the drug is safe to take but they don't regulate what the drug can be used for. As a result, your doctor can prescribe a medicine in whatever way they believe is best for your treatment.
Antidepressants
Antidepressants such as duloxetine (Cymbalta) and milnacipran (Savella) are sometimes used to alleviate fibromyalgia pain and fatigue. These drugs may also assist to restore neurotransmitter balance and promote sleep. Both duloxetine and milnacipran have been approved by the FDA for the treatment of fibromyalgia.
Fibromyalgia Diet Changes
Some fibromyalgia patients claim to feel better when they follow a specific diet plan or avoid particular foods. There is no evidence that any specific diet changes will improve or cure fibromyalgia entirely but there are changes that are known to help some of the symptoms associated with fibromyalgia.
If you have fibromyalgia, aim to eat a well-balanced diet in general. Nutritious foods give you a steady amount of energy and help you keep your body healthy. They may also help to keep symptoms from worsening. Doing simple things like eating more fruit and lean proteins, and lowering sugar intake can all help balance your diet. Certain foods or substances, such as gluten or monosodium glutamate (MSG), may aggravate your symptoms. Keep a food diary to note what you eat and how you feel after each meal if this is the case. Share this journal with your doctor so they can assist you in determining which meals worsen your symptoms.
Natural Remedies
If drugs and dietary modifications do not completely improve your symptoms, you can explore other options. Many natural cures focus on stress reduction and pain relief, and they can help you feel better both psychologically and physically. They can be used alone or in conjunction with established medical treatments. Natural fibromyalgia treatments include:
Physical therapy

Acupuncture

Massage therapy

Meditation

Yoga

Tai Chi

General exercise

Therapy

Cognitive Behavioral Therapy
It's worth noting that most alternative remedies for fibromyalgia haven't been properly researched or confirmed to be effective. Before attempting some of these methods, consult with a healthcare practitioner about the advantages and dangers.
Medicare Coverage For Fibromyalgia
Medicare may cover some of the costs of your fibromyalgia treatment. Part B (Medical Insurance) can help pay the price of medical visits and diagnostic tests. If you are hospitalized for your disease, Medicare Part A may cover the costs of your hospital stay as well as any medicine you receive while in the hospital. 
Part D, or prescription drug coverage, might help you save money on prescriptions you need. If you've been diagnosed with fibromyalgia in the last year and your current coverage isn't meeting your needs, think about your alternatives during the Annual Election Period, which runs from October 15 to December 7. Pricing tiers will be established for each plan, based on generic, brand-name, and mail-order medications.
How EZ Can Help
If you need additional coverage, you can purchase an affordable Medicare Supplement Plan. Medicare Part B covers a lot, however it only covers 80% of your expenses, leaving you to pay the other 20% out of pocket. This can be rather costly, especially if you are on a fixed income, as many Medicare recipients are. However, by obtaining a Medicare Supplement Plan, you can save money on medical expenses while also receiving additional coverage. 
There are ten Medicare Supplement Plans to choose from, each with its own set of coverage options and pricing. To save as much money as possible, it's recommended looking into a Medicare Supplement Plan, so talk to an EZ agent about all of your alternatives. EZ's agents work with the best insurance carriers in the country and can compare plans for you in minutes at no cost. Simply enter your zip code in the box below to get free instant quotes, or call 877-670-3602 to speak with an agent directly.