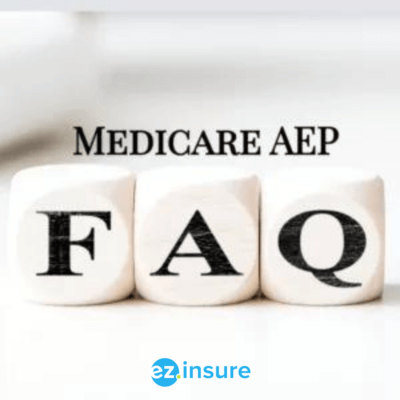 If this is your first year participating in the Medicare Annual Enrollment Period (AEP), you may be confused about what you need to do. Getting the information you need is crucial if you want to make sure your Medicare plan is ready for the upcoming year. You could lose hundreds of dollars if you don't fully understand the AEP and don't take advantage of it. We have compiled and addressed some of the most commonly asked questions we receive this time of year in an effort to better prepare you for the AEP. 
What Is The AEP?
A specified window of time known as the Annual Enrollment Period (AEP) allows people to modify their Medicare coverage. It enables Medicare enrollees to change their plan selections to better meet their medical needs. The AEP can be used by eligible people to switch, enroll in, or disenroll from any Medicare plan. Including Original Medicare (Parts A and B), Medicare Advantage (Part C), and Medicare prescription drug coverage (Part D). Including the options to enroll in or modify Medicare prescription medication coverage, move between Medicare Advantage plans, and convert from Original Medicare to Medicare Advantage. 
When Is The AEP?
Every year, the AEP takes place from October 15 to December 7. Unless you are eligible for a Special Election Period (SEP), the AEP is usually your opportunity to make these adjustments if, during your initial enrollment period, you did not enroll in a Medicare Advantage or Medicare prescription drug plan. Any modifications you make during the AEP take effect on January 1st of the following year.
Why Is The AEP So Important?
There are several reasons you might think about changing your Medicare coverage since your healthcare needs change over time. All Medicare beneficiaries should be aware of the costs associated with premiums, deductibles, and copayments. If your current plan is too costly, moving to a more affordable alternative can help you control your medical spending. When you undergo specific health changes, switching Medicare plans can also be helpful. Some people have pre-existing ailments that get worse with time, or they develop chronic conditions. In these situations, you might want to think about moving to a Medicare plan that provides better coverage along with condition-specific care management services. By doing this, you can make sure that you have access to the care, drugs, and assistance you need to maintain your health.
What's The Difference Between Original Medicare and Medicare Advantage?
Original Medicare consists of two portions that are provided by the federal government: Part A and Part B. Hospital insurance, or Part A, is typically premium-free and includes skilled nursing facility care, inpatient hospital treatment, lab testing, surgery, and home health care. As long as you worked 10 years and paid Medicare taxes. Part B medical insurance has a monthly payment that is determined by your income and covers physician services, outpatient treatment, medical equipment, home health care, and certain preventive services. Under a contract with the federal government, private insurance firms offer Medicare Advantage Plans, often known as Medicare Part C. In addition to other benefits like dental, hearing, vision, and/or prescription medication coverage, they cover the same benefits as Medicare Parts A and B.
Do I Have To Change My Coverage?
No, if you are happy with your current Medicare plan, you don't need to change it. However, you should be aware of any impending changes for the future year and shop around to make sure you are getting the features you need at a reasonable cost.
What Are The New Medicare Changes In 2024?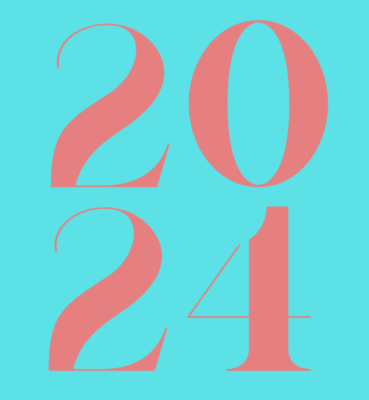 Every year, the Medicare program in the United States may alter somewhat or significantly. Before AEP, every year the Centers for Medicare and Medicaid Services (CMS) announces these changes in September and October. Increases in Part B and Part A cost-sharing, higher Part B premiums (but flat or slightly lower Part A premiums), modified income-related premium surcharges for Part B and Part D, the removal of Medicare Part D coinsurance once an enrollee reaches the catastrophic coverage level, and expanded availability of the full Low-Income Subsidy (Extra Help) for Part D prescription drug coverage are some of the changes to 2024 Medicare coverage.
Certain home healthcare services, skilled nursing facilities, and inpatient hospitals are covered by Medicare Part A. For those who have worked for 40 quarters or more who are insured by Medicare, there is no premium for Medicare Part A. CMS estimates that 99% of Medicare enrollees do not pay a Medicare Part A premium. CMS said that the monthly Part A payment, which is paid by beneficiaries with less than 30 quarters of Medicare-covered employment and some individuals with disabilities, will drop to $505 in 2024 by $1. Your premiums stay at $278 if you or your spouse have worked 30 to 39 quarters. The Medicare Part A deductible for inpatient hospital services will rise to $1,632 by an additional $32. The daily coinsurance payments for Part A will be as follows:
$408 for days 61–90 of hospitalization during a benefit period

$816 for lifetime reserve days

$204 for days 21–100 of extended care services in a skilled nursing facility during a benefit period
Medicare Part B is medical insurance, which pays for doctor visits along with other services and supplies that are required for medical care. It also includes ambulance services and preventive treatment to avoid illness. In addition, several kinds of outpatient prescription medication, mental health coverage, and durable medical equipment are included. Medicare Part B is going to get more expensive in 2024. In 2024, the average monthly premium for Medicare Part B will be $174.70, representing a nearly 6% increase over the 2023 payment. The Medicare Part B premium was $164.90 in 2023. Additionally, the yearly Medicare Part B deductible will rise from $226 in 2023 to $240 in 2024. Increases in spending are the main cause of cost changes.
Under a contract with Medicare, private businesses provide Medicare Advantage plans (Part C). Medicare Advantage plans, which offer Part A, B, and occasionally D (drug) benefits, are enrolled by around 50% of Medicare beneficiaries. Lower rates and appealing extras like gym memberships, dental, vision, and hearing coverage are features found in most policies. 
Selecting "in-network" providers is a requirement of MA plans. You might have to pay extra or not receive coverage at all if you travel outside the network or coverage area of the plan. According to CMS reports, it expects Medicare Advantage premiums to remain relatively unchanged in 2024 compared to 2023. Medicare Advantage monthly premium averages should be $18.50 in 2024 as opposed to $17.86 in 2023. For over 73% of beneficiaries, there will be no rise at all.
CMS anticipates a decrease in Part D premiums in 2024 to $55.50 in 2024 from $56.49 in 2023. The Inflation Reduction Act of 2022 caused multiple policy adjustments, which is why there has been a drop. In 2024, new cost-sharing restrictions take effect. There is a temporary cap on the amount of coverage provided by Medicare prescription drug plans, known as a coverage gap. This coverage gap is called the "donut hole."
The donut hole begins when your insurer and you spend $5,030 on covered pharmaceuticals, which is more than the $4,660 in 2023. Following $5,030, you will have to pay a part of your prescription medications out of pocket, up to the amount specified by your plan. Upon reaching this threshold, whether you purchase your prescriptions from a pharmacy or online, you won't be required to pay more than 25% of the total cost of the medication (brand-name and generic). Once you cross that threshold, your coverage resumes. 
You get into the catastrophic coverage phase once you've spent the maximum amount of money you can for covered medications ($8,000 in 2024). This stage results in the elimination of cost-sharing for approved medications in 2024. More individuals will also be eligible for expansion of Extra Help in 2024. This will allow Medicare beneficiaries who meet certain requirements can receive fixed lower copayments instead of a premium and deductible. Participants can save roughly $300 a year on average.
Can I Change My Medicare Plan Outside of The AEP?
It depends on the situation. You will have the opportunity to make adjustments during your Special Enrollment Period, for instance, if you move outside of the coverage area of your plan or if you no longer qualify for coverage for any other reason. Of course, you can always leave a Medicare Advantage Plan, prescription drug plan, or Supplemental Plan whenever you choose, but you can't join or modify them unless you are eligible for a Special Enrollment Period (AEP). 
How Do I Enroll During The AEP?
It is possible to enroll in a Medicare plan through assessing your options and selecting one on your own, but working with a qualified Medicare agent is recommended to avoid missing out on a fantastic, cost-effective plan. The Medicare representatives at EZ can help you every step of the way and compare all of your Medicare options. As well as help you find a Medicare Supplement Plan from the best insurance providers in the nation. 
Working With EZ
If you have any additional questions about medicare & medicare supplement plans feel free to reach out to an EZ agent. Our local agents are here to help you compare plans, find plans that fit in your budget, go over your coverage, and keep you up to date with everything you need to know about your plan. To get a medicare supplement quote online you can enter your zip code in the bar below. To speak to a live agent you can give us a call at 877-670-3602.