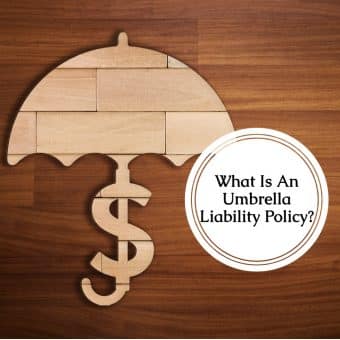 If you're a small business owner, there are probably a lot of things that worry you. One of them might be the amount of liability insurance you should have. Since facing a major lawsuit could mean losing everything you've worked for. This, of course, is the worst-case scenario. Since the likelihood of being hit with a lawsuit that your current insurance policy won't cover is fairly low. But, even so, it's better safe than sorry – and this situation is entirely avoidable with an umbrella liability policy.
Umbrella insurance is a supplemental form of liability insurance that kicks in when you exhaust your primary policy's liability limits. In the following, we'll examine the specifics of this type of liability insurance. Including what it is, who needs it, how much it costs, and what it doesn't cover.
How Does an Umbrella Liability Policy Work?
If you choose to purchase an umbrella liability policy for your business, you will actually be getting two different types of coverage: liability and defense. Even though you might already have a general and/or professional liability policy for your company. Umbrella policies provide additional coverage that extends beyond the boundaries of your primary insurance.
So, if your business faces a lawsuit and you are liable for damages that are greater than the limits of your commercial insurance policy, an umbrella policy will help you to pay the remaining amount. That means you won't have to sell any of your assets. Or use any of your savings to pay the additional expenses out-of-pocket. 
It's important to note that since umbrella policies are supplemental coverage. You can't purchase one of these policies without first having primary liability insurance.
What Does an Umbrella Liability Policy Cover?
Commercial umbrella liability policies work pretty much the same as traditional commercial liability policies. It also provides protection against the same types of risks. To be more specific, an umbrella insurance policy will give you supplemental coverage for the following:
Slip and fall injuries – If you have general liability insurance and also purchase commercial umbrella insurance. Your supplemental policy will cover any excess legal costs in the event that a third party sustains an injury on your company's property.
Third party property damage –

The addition of commercial umbrella insurance to a general liability policy will help to pay legal fees associated with the destruction or damage of third-party properties.

Car accidents – If you have a commercial auto insurance policy or a policy that covers hired and non-owned vehicles. Adding commercial umbrella insurance to those policies can help cover costs in the event that someone sues you for damages caused by one of your vehicles.
Employee injury lawsuits –

Having an umbrella policy on top of employers liability insurance (which is typically included in workers' compensation insurance) will help pay for employee lawsuits brought on by work-related injuries caused by employer negligence.
What Isn't Covered?
Although umbrella insurance can increase the liability limits of several other policies. It does not offer the complete safety net that a small business may require. 
Umbrella policies do not cover the following:
Damages within the primary policy's limits –

Umbrella liability insurance does not kick in until the limits of the primary policy have been exhausted. As with any insurance, it only covers things up to the policy's maximum.

Business property damage – Damage to your company's property due to things like fire, theft, or certain types of weather can be covered by the commercial property insurance included in a business owner's policy (BOP) or commercial package policy (CPP). Umbrella policies are extensions of existing liability insurance and you cannot buy them separately for property.
Professional errors – Malpractice insurance, also known as errors and omissions insurance (E&O) or professional liability insurance, protects professionals from legal action stemming from their own negligence or those of their clients. Excess liability insurance, also known as excess E&O insurance, is very similar to umbrella insurance. You can use it to increase the limits of this type of policy. But umbrella liability insurance will not cover this type of negligence.
Employee theft –

If you want to protect your company financially from employee theft or fraud against customers or clients. You'll need commercial crime insurance, also known as a fidelity bond.
Who Needs an Umbrella Liability Policy?
In general, the more face-to-face interaction your business has with your clients and customers, the greater your liability risks. In addition, if your employees are using dangerous equipment or heavy machinery, your business faces even more risks. 
If the above is true for you, and you believe that the cost of a claim could exceed your liability limits, purchasing commercial umbrella insurance is something you should seriously consider doing. This coverage may be of useful for your business if:
You're a general contractor and your client needs more coverage –

Umbrella insurance is a stopgap measure for contracts worth more than $2 million. If you're a general contractor, and your existing general liability policy has a $2 million per-occurrence limit, but your client contract requires a $5 million per-occurrence limit. You would add an umbrella policy with a $3 million per-occurrence limit.

You're in contact with the public

– The possibility of a customer sustaining a physical injury is increased when your establishment is open to the public. For instance, during business hours, wholesalers frequently use various pieces of machinery to restock the shelves of their warehouses. When using this kind of machinery in the presence of customers, there is a risk of injury. If someone gets hurt while on your property, you could be liable for expensive medical bills and lawsuits that exceed the limits of your general liability insurance. 

You do work off site –

Working away from the physical location of your company can also increase the liability risk it faces. For instance, if your employees are performing work at the residence of one of your customers, there is an increased possibility of property damage. 
The Cost of Umbrella Liability Policies
The range of umbrella insurance policies available is very broad, with a significant gap between the lowest and highest limits of coverage. This makes sense, since no two businesses share the same set of risks. There are businesses that choose to purchase $1 million in supplemental coverage, and businesses that might even choose to purchase $100 million or more in coverage. The amount of coverage you choose, as well as other factors related to the type of business you run, the amount of employees you have, and your annual revenue, will determine how much an umbrella policy will cost you.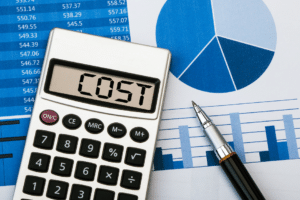 With that being said, prices can vary widely even between seemingly identical businesses. And keep in mind that without knowing your business, we can't give you exact quotes, so speak to an EZ agent to find out what you can expect to pay. But to give an example, let's say your small business is looking for $1 million in coverage. With a $1 million policy, the highest premium costs average around $208 a month, or $2,500 for the year. Generally businesses with higher risks pay the most in premiums; this typically includes doctors, lawyers, and construction companies. On the opposite end of the spectrum, for less risky businesses such as cleaning services, you would pay around $33 a month. Or $400 for the year.
How Much Coverage Do I Need?
If you have a business that is contracted out by clients, and you have a contract with a client that requires a liability limit higher than $2 million, you will typically purchase an umbrella policy to meet that limit. It's not unusual to see contracts worth $5 million or more. In that case, you buy a $3 million umbrella policy in addition to a $2 million primary policy. Otherwise, the amount of coverage you choose should be tailored to the specifics of your business and its industry.
Keep these three things in mind as you browse umbrella insurance quotes:
Your coverage should match your assets –

To have enough coverage, your coverage needs to match your assets. So, if your entire company's net worth is $1 million, that's how much coverage you need.

Umbrella liability starts at a minimum of $1 million –

You cannot purchase an umbrella liability policy with a coverage limit of less than this amount.

Umbrella liability coverage comes in increments of $1 million –

You can only increase your liability coverage in increments of $1 million, allowing you to acquire precisely the amount of protection you need.
The Difference Between Umbrella Liability and Excess Liability
There is a common misunderstanding that commercial umbrella insurance and excess liability insurance are the same thing. You can purchase excess liability insurance to supplement either – and only – your existing general liability insurance or errors and omissions insurance (E&O) policy. Your supplemental plan will only provide extra coverage to the specific plan you purchase it for. For example, if you buy excess liability for your general liability policy. It will only provide extra coverage for your general liability claims. But if you purchase an umbrella policy, you will have extra coverage for all of your other liability policies in one supplemental policy.
Working With EZ
Get in touch with an EZ agent if you want to compare commercial insurance policies and prices quickly and easily. If you need assistance making sure your business has enough coverage our agents are available to assist you at no cost. We'll take a look at your long-term financial plans and insurance requirements, then recommend the best policies for you. Enter your zip code in the box below to get a free instant quote. Or give us a call at 877-670-3538 to speak with a live agent.