In April, the Department of Health and Human Services (HHS) and the Centers for Medicare and Medicaid Services (CMS) announced that they have new measures that will allow consumers to more easily find the right form of quality, affordable health care coverage. Beginning November 1st, 2022, health insurance coverage will be more accessible and affordable to millions of Americans.
The 2023 Notice of Benefits and Payment Parameters Final Rule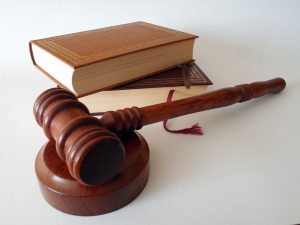 This new policy will make regulatory changes in the individual and small-group health insurance market, establishing parameters and requirements.
"The Affordable Care Act has successfully expanded coverage and provided hundreds of health plans for consumers to choose from," said Health and Human Services Secretary Xavier Becerra. "By including new standardized plan options on HealthCare.gov, we are making it even easier for consumers to compare quality and value across health care plans. The Biden-Harris Administration will continue to ensure coverage is more accessible to every American by building a more competitive, transparent, and affordable health care market." 
"The recent Open Enrollment Period demonstrated the demand for high-quality, affordable health coverage. These steps increase the value of health care coverage on HealthCare.Gov and further strengthen the health insurance Marketplace," said CMS Administrator Chiquita Brooks-LaSure. "This policy will make it easier for people to choose the best plan that meets their needs by standardizing plan options, like maximum out-of-pocket limitations, deductibles, and cost-sharing features."
Policies Include:
Advancing Standardized Plan Options -President Biden's Executive Order 14036 on Promoting Competition in the American Economy helps simplify the consumer shopping experience by establishing standardized plan options for issuers offering Qualified Health Plans (QHPs) to maximum out-of-pocket limitations, deductibles, and cost-sharing features.
Implementing New Network Adequacy Requirements – Patients will have access to the right provider at the right time, and inaccessible locations. The new rule also set standards requiring routine Primary Care appointments to be available within 15 business days of the enrollee's request, as well as review the distance between provider and enrollees, and make sure that it is not an issue that they are not too far apart.
Increasing Value of Coverage for Consumers – The CMS will be updating the allowable range and medical coverage levels for non-grandfathered individual and small-group market plans.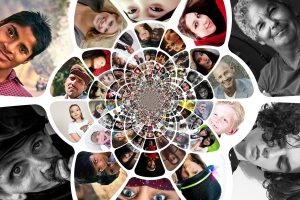 Increasing Access for Consumers and Removing Barriers to Coverage – This will protect consumers from discriminatory practices related to the coverage of essential health benefits. They will refinance the EMS non-discrimination policy, specifically, the one that limits coverage for essential health benefits on a base that is protected from discrimination.
Expanding Access to Essential Community Providers – CMS is increasing the Essential Community Provider (ECP) threshold from 20% to 35% of available ECPs in each plan's service area to participate in the plan's provider network. The higher ECP threshold will increase access to a variety of providers for consumers who are low-income or medically underserved.
The health insurance Open Enrollment Period is open until January 15 (depending on your state), so now is the perfect time to reconsider getting a health insurance plan or looking into your current one and making sure it will cover all of the above-mentioned costs. And if your plan doesn't cover everything you need it to, it's time to find a plan that does, so you can save as much money as possible. If you're shopping for a plan, your best bet is to speak to a licensed EZ agent. Our agents work with the top-rated insurance companies in the nation, so we can compare plans in minutes. We will not only find a plan that has all the benefits you're looking for, but we will also make sure the plan meets your financial needs. To get free instant quotes, simply enter your zip code in the bar above, or to speak to a local agent, call 888-350-1890. No obligation.