The new year is here, and we could all definitely use a better year than we've had the past couple of years. Maybe you've made some resolutions to help make this a better year – but is being healthier one of those resolutions? If not, it should be, because the healthier you are, the better you feel! One of the best ways to get healthier is by having great health insurance, and since the Open Enrollment Period is still ongoing, you still have the chance to find a plan that meets your needs and your budget. But aside from being insured, here are some other things you can do for your health that will help you start off the year right!
Schedule A Physical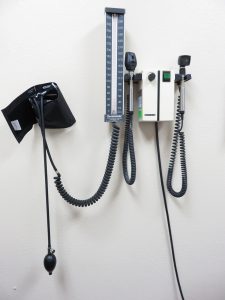 92% of Americans agree that it is important to get an annual physical, however only 62% actually do get a physical. If you haven't been having a yearly physical, now is the time to get on it! It's very important to have your annual checkup, because having one allows your doctor to catch any early symptoms of issues that you may be unaware of. Annual checkups help you keep your relationship with your doctor going, and allow them to understand you and your needs better: they can track your health conditions, and help you stay on top of them, by recommending routines or prescribing medications that will help.
Get Your Teeth Cleaned
According to a study by Delta Dental, 31% of Americans fail to brush their teeth at least twice a day, with 2% admitting to not brushing at all. That's a pretty alarming statistic! Not only that, but only 79% of people who have dental insurance, and 50% of people without dental coverage, actually see the dentist once every year. It's very important to get your teeth checked twice a year by a dentist in order to prevent cavities, and to avoid a root canal in the future. 
In addition, if you aren't brushing properly and seeing your dentist regularly, you could develop gum disease or periodontal disease. Periodontal disease has been associated with higher risk of kidney disease, dementia, and certain types of cancers, so make sure to call your dentist and schedule an appointment!
Get Your Eyes Checked
Did you know that 5% of Americans have never even seen an eye doctor? 46% of people haven't had an appointment in the past year, with 1 in 6 seeing an eye doctor more than two years ago! If you think your  eyes are healthy because you can see well, and that you don't need to go to the eye doctor, you could end up with an undiagnosed and untreated vision impairment. In fact, 16 million Americans have an undiagnosed and untreated vision impairment, according to the American Optometric Association (AOA).
Dr. Chris Marquardt, a recent past president of the Wisconsin Optometric Association, says many people equate good vision with healthy eyes, but that isn't always the case:
"..There are a lot of conditions that can be detected in a regular eye exam, an in-person exam with a Doctor of Optometry. You may go years without seeing any sorts of signs or symptoms. Things like glaucoma, macular degeneration, even systemic things like diabetes or high blood pressure can be going on in the back of the eyes and you would never know it…"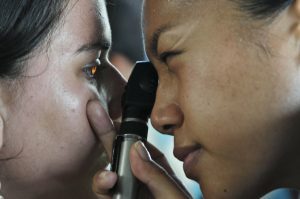 So what are you waiting for? Get your eyes checked!
Is It Time For A Mammogram Or Colonoscopy?
Going to get a mammogram or a colonoscopy is probably not anywhere near the top of your list of things you want to do – the words alone are enough to send people running, but these screenings are very important. If you are the recommended age for these tests, you need to make an appointment and get the mammogram, or colonoscopy as soon as you can.
Consider this: according to information released by John Hopkins Medical Center, "40% of diagnosed breast cancers are detected by women who feel a lump. Establishing a regular breast self-exam is very important." So, if you examine yourself and find a lump, get checked right away! That also means, though, that 60% of diagnosed breast cancers are found by other means, so make sure you're seeing your gynecologist regularly, and scheduling mammograms every year after you turn 40.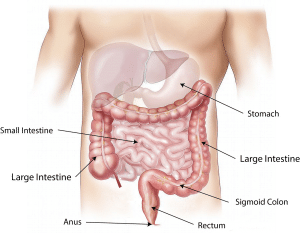 As for your colon health? "There are more than 20 million adults in this country who haven't had any recommended screening for colorectal cancer and who may therefore get cancer and die from a preventable tragedy," said CDC Director Tom Frieden, M.D., M.P.H. "Screening for colorectal cancer is effective and can save your life."
Get Great Insurance
One of the most important things you can do for yourself and your family is getting a comprehensive health insurance plan that will allow you to see the above doctors, and have the screenings that can keep you healthy. EZ.Insure can help you find a great plan that will save you money on your doctor visits, medications, and monthly premiums. Because our agents work with the top-rated insurance insurance companies in the nation, we can search through all the available plans in your area and find the right one for you. And all of our services are free of charge! No hassle or obligation. To get free instant quotes, simply enter your zip code in the bar above, or to speak to a local agent, call 888-350-1890.