The Open Enrollment Period for health insurance is a very important time, when you can change or enroll in a health insurance plan for coverage beginning the following year. It runs from November 1 to December 15, and is the only time during the year when you can purchase a plan, unless you qualify for a Special Enrollment Period. To better prepare you for the Open Enrollment Period, including what to expect and how to find a great plan, we've answered some FAQ below.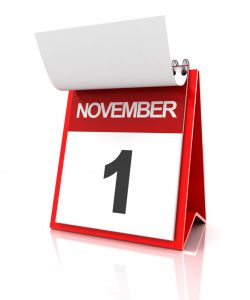 The Open Enrollment Period is the one time of the year that you can buy or change your health insurance; if you do not buy health insurance during the Open Enrollment Period, you will have to wait until the following year to do so, unless you experience a qualifying life event. 
The Federal Open Enrollment Period starts on November 1st and ends December 15, which gives you just about six weeks to choose a health insurance plan and sign up for one. However, some states have permanently extended their Open Enrollment Period until January 15th or 31st, with coverage beginning February 1st.
Am I Eligible To Enroll In Marketplace Health Insurance?
To be eligible to enroll in ACA Marketplace health insurance, you must:
Be between the ages of 18 and 64

Live in the United States

Be a U.S. citizen

Not currently be incarcerated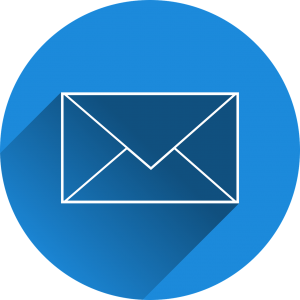 If you currently have a health insurance plan, you will receive an annual notice of change (ANOC) letter in the mail prior to Open Enrollment; you'll need to carefully review this because there might be changes being made to the price or coverage of your plan. But if your plan is not changing and you are happy with it, you will be automatically re-enrolled for next year. 
If you are unhappy with your health insurance plan, you can switch to a new one, but you will have to review all of the plans in your area, including new ones that might have been added. If you don't review plans in your area during the Open Enrollment Period, you won't know if there is a better plan for you; the best way to do this is by working with one of EZ's licensed local agents, who can compare plans easily for you in minutes.
If you miss the Open Enrollment Period, your choices will be very limited until next year's Open Enrollment Period, unless you qualify for a Special Enrollment Period. To qualify for a Special Enrollment Period (SEP), you'll need to have experienced one of the following qualifying life events:
 Getting married or divorced

 Death of a spouse or policyholder 

 The birth or adoption of a child

 Loss of health insurance coverage

 Moving to a new area where the health plans are different from what you currently have
If you are looking for health insurance temporarily until the next Open Enrollment Period, you have the option of short-term health insurance, which will cover you for up to 36 months, but this type of plan has limited coverage. 
Can I Afford Health Insurance?
The first thing you should do if you're looking to save money is work with an agent who can compare plans for you and find one that fits your budget. Next, check to see if you qualify for subsidies, such as premium tax credits and cost-sharing subsidies. Premium subsidies are available in every state, and help make health insurance more affordable. Eligibility for subsidies is based on your household income; it's definitely worth checking to see if you qualify, since President Biden recently extended premium subsidies to millions of Americans, making them easier to get, even for those with an income of 400% of the federal poverty level or higher.
How Do I Find A Plan?
If you have any further questions, or need help finding a plan during the Open Enrollment Period, an EZ agent can help you. We will provide you with a local licensed agent who will search all available plans in your area and find the best one for your medical and financial needs. We will also double check to see if you qualify for any subsidies to save you even more money. All of our services are done in minutes and at no cost to you. To get free instant quotes, simply enter your zip code in the bar above, or to speak to a local license agent call 888-350-1890.