Life can get pretty hectic, so it's totally understandable if you missed out on the Covid-19 Special Enrollment Period, which ran from February to August of this year, and allowed Americans to sign up for health insurance outside of the usual Open Enrollment Period. But if you're kicking yourself for not changing your plan or enrolling in a plan when you had the chance, don't worry! You now have the opportunity again to find a great plan and save money: the ACA Open Enrollment Period started November 1st and will run through December 15 in most states, with an extension into January for others. Don't miss out again on finding a great affordable plan!
Know Your Deadline!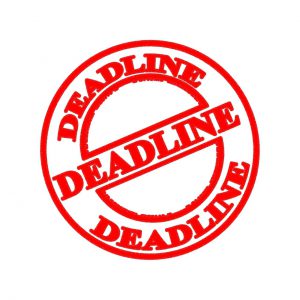 As we mentioned, some states have different Open Enrollment Period deadlines. The deadline to change or sign up for a plan in most states is December 15, except for:
California: January 31

Colorado: January 15

Connecticut: January 15

Idaho: December 31

Massachusetts: January 23

Minnesota: December 22

Nevada: January 15

New Jersey: January 31

New York: January 31

Pennsylvania: January 15

Rhode Island: December 31

Washington DC: January 31
The Covid-19 pandemic has taken a toll on everyone, and the government took initiative to try and help Americans stay protected by opening the Special Enrollment Period in February, but that is not all they did. President Biden has also extended extra savings to Americans signing up for health insurance: his American Rescue Plan (ARP) is allowing more Americans to qualify for premium subsidies. Now, households with income up to 150% of the federal poverty level are eligible for subsidies that fully cover the cost of the benchmark plan, meaning they can select either of the two lowest-cost Silver plans and have no monthly premium.
Not only that, but the American Rescue Plan Act also allows those who earn over 400% of the federal poverty level to receive subsidies to purchase health insurance through the ACA Marketplace, requires that Americans pay no more than 8.5% of their income on health insurance premiums, and provides a larger tax credit to people who already receive financial assistance. Depending on your family size and income level, you could pay as low as $0 for a plan, or save up to $1000 a month in premiums. 
We get that trying to find a great plan while saving as much  money as possible is not easy; it can be time-consuming and downright frustrating. But EZ is here to help: our agents work with the top-rated insurance companies in the nation, making it easier and faster to compare plans in your area. In fact, we can compare plans in your area for you and your family in minutes! We will provide you with an agent who will find a plan that covers your medical needs, and will allow you to stay within your budget. 
And unlike other companies who just want to make a dime off you, we just want to help you stay healthy by finding a great plan that won't break the bank. That's why all of our services are free! Let an EZ agent start comparing plans for you now, before Open Enrollment is over. To get free instant quotes, simply enter your zip code in the bar above, or to speak to a licensed local agent, call 888-350-1890.