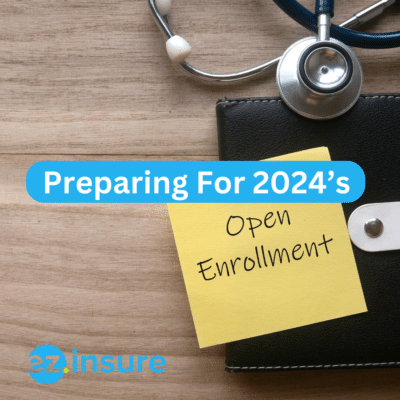 The health insurance Open Enrollment Period (OEP) is coming, and you might feel a little lost. It can be hard to sort through all of the different health insurance options in your area, but you know that you and your family need health insurance to stay healthy. Don't worry though. You can always work with a licensed EZ agent, who will help you find a plan that fits your budget and your needs. Before you do that, let's look at everything you need to know about the OEP. 
What Is The OEP?
The Open Enrollment Period (OEP) is the only time of the year when you can change, cancel, or buy a new health insurance plan. Depending on which state you live in, it starts on November 1st and goes until mid-to late-January. Now is a good time to look at your current health insurance plan, see if it will change in the new year, and decide if it will meet your needs in the future or if you need a new plan.
When Is The OEP?
The open enrollment period for Obamacare plans is from November 1, 2023 to January 15, 2024. Any plan you buy by December 15 will cover you starting on January 1, 2024. If you buy a plan during open enrollment, which is between Dec. 15 and Jan. 1, it should take effect by Jan. 15, 2024, as long as you pay your first premium on time. Also, if you buy a plan between Jan. 1 and Jan. 15, your plan should start on Feb. 1, 2024. Some states' open enrollment periods are longer than others, but this can change. At the moment, these states have longer periods for signing up:
California –

November 1st, 2023, to January 31st, 2024

Idaho –

October 15th, 2023, to December 15th, 2023

Maryland –

November 1st, 2023, to December 15th, 2023

Massachusetts –

November 1st, 2023, to January 23rd, 2024

New Jersey –

November 1st, 2023, to January 31st, 2024

New York –

November 16th, 2023, to January 31st, 2024

Rhode Island –

November 1st, 2023, to December 31st, 2023
If you get your health insurance through your job, your employer can choose when your open enrollment period is.
Marketplace Plan Tiers
Since the Affordable Care Act (ACA) went into effect in 2010, most people buy traditional health insurance plans on the insurance marketplace during the OEP. When you buy plans this way, they come in four levels called "metal tiers." Bronze, Silver, Gold, and Platinum are the tiers. The plans in these tiers are different in terms of price and how much you'll have to pay out of pocket, not in terms of the quality of care you'll get.
Bronze
The monthly premiums for bronze plans are the cheapest, but you have to pay the most out of pocket. With these plans, your insurance company will pay 60% of each of your medical bills. The other 40% will be your responsibility. Also, the deductibles for these plans, which are the amount you have to pay out of pocket for medical costs before your insurance plan starts to pay for them, can be in the thousands of dollars each year. Bronze plans are a good choice if you don't use medical services very often but need a low-cost plan to protect yourself against the worst-case medical scenarios, like getting sick or hurt badly. Your monthly premium will be low, but since the deductible and cost-sharing percentage are both so high, you will have to pay for most of your routine care.
Silver
The monthly premiums and out-of-pocket costs for silver-tier plans aren't too high or too low. These plans cover 70% of the cost of your medical care. You pay the other 30%. The deductibles for this tier are often lower than those for Bronze plans, so if you're willing to spend a little more to have more of your routine care covered, these plans are a great choice. When you qualify for cost-sharing discounts, you have to choose a Silver plan to get the extra savings. If you are on the Silver plan and stop getting cost-sharing reductions, you will have a Special Enrollment Period. If you want to switch plans, you can sign up for the Bronze, Silver, or Gold plan that fits your needs and budget the best.
Gold
Even though the premiums for Gold plans are high, the out-of-pocket costs of care are lower than for the plans above it. These plans have low deductibles, and your plan will pay for 80% of your care while you only pay 20%. If you need a lot of medical care, a Gold plan might be a good choice for you because it will cover more of your care. 
Platinum
Platinum has the highest monthly premiums of all the tiers. While the premiums will be high, your out-of-pocket costs will be the lowest of any type of plan, and since the deductibles are so low, your insurance company will pay more of your costs throughout the year. Since these plans cover 90% of all your medical costs, they can be a good deal for people who need a lot of medical services.
In addition to the different types of metal tiers, there are also different types of plans to choose from during the OEP. Some plans only let you choose from a small number of doctors, hospitals, pharmacies, and other health care providers, or they force you to use only those in their network. On the other hand, some plans will pay a bigger share of the bill for healthcare providers outside of the plan's network.  Depending on where you live, you might find plans in any or all of these categories at each metal tier level:
Health Maintenance Organization (HMO) –

A type of health insurance plan that usually only pays for medical services from doctors who work for the plan or have contracts with it. Most of the time, out-of-network care is not covered, unless it is an emergency. 

Preferred Provider Organization (PPO) –

A type of health plan that has a network of providers but doesn't force you to only see those providers. But your out-of-pocket costs will be lower if you use providers in the network. You can use medical professionals, facilities, and suppliers outside the network if you pay extra and don't have a referral.

Exclusive Provider Organization (EPO) –

A managed care plan is one in which treatments are only covered if you go to doctors, hospitals, or other healthcare providers in the network, unless it's an emergency.

Point of Service (POS) –

A type of plan where you pay less if you go to hospitals, doctors, and other healthcare providers in the plan's network. To see a specialist, you need to get a referral from your primary care doctor.
How To Buy Health Insurance During The OEP
If your employer gives you health insurance, they should tell you when and how to choose coverage for the next year. If you don't get health insurance through your job, you can use the marketplace to look for and buy a plan. Another way to buy health insurance during this time is to work with an EZ agent who can help you shop through all of the plans available and help you enroll. Most states use the federal marketplace, healthcare.gov, but 17 states and Washington, D.C., have their own state-based marketplaces where people can buy coverage. States that run their own health insurance exchanges may also offer longer sign-up periods. These are the states that have their own insurance markets where people can buy plans for 2024: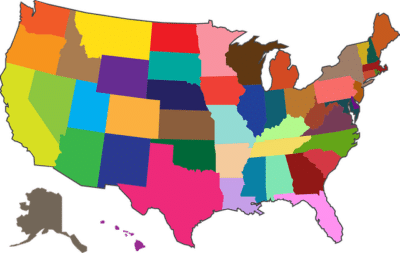 Residents of all other states should shop for and sign up for their next health insurance plan on the federal exchange.
Things To Consider During The OEP
As Open Enrollment for Individual and Family Health Insurance in 2024 gets closer, there are a few important steps to take when choosing your plan.
If you already have health insurance, look it over to see if it still meets your needs. Think about any changes in your health, finances, or lifestyle recently that might mean you need a different health insurance. 
During Open Enrollment, it's important to look at different plan options to find one that fits your healthcare needs and budget. Look for plans that have a network of doctors and hospitals that fit your needs and preferences.
As you look at and compare insurance plans on the Marketplace, make sure to update your personal information, especially your financial information. If you make less than a certain amount of money, you may be able to get health insurance subsidies that can lower your monthly premium by a lot. Also, Silver Marketplace plans offer cost-sharing reductions, which can lower your out-of-pocket costs by lowering your deductible, copays, and coinsurance.
Consider Additional Coverages
Even though Marketplace health insurance plans cover a wide range of medical services and include prescription drug coverage, you may want to think about getting more coverage, like dental and vision plans, to make sure your health is well-rounded.
What If I Miss The OEP?
If you miss the Marketplace's Open Enrollment Period, you might not be able to sign up for an ACA health insurance plan unless you qualify for a Special Enrollment Period. With a Special Enrollment Period, you can sign up for a plan outside of the Open Enrollment if you have a qualifying life event. This is an event that affects your current coverage, like losing your job or getting divorced. You might also be able to sign up for a health plan through your employer. Some plans offered by employers have their own enrollment periods that may differ from the Marketplace. Also, if you change jobs, you may be able to sign up for your new job's health plan outside of the normal enrollment period.
Need Help?
The best way to find a cheap plan with the right level of coverage for you is to compare plans. Come to EZ first before you start comparing things on your own. We'll make the process faster and easier by letting you compare plans in your area in just a few minutes. Our licensed insurance agents work with all of the best insurance companies in the country. They can talk to you about your budget, needs, and help you choose the best plan for you and your family. We compare plans and give you advice for free. Enter your zip code in the bar above to get free quotes or call 877-670-3557 to talk to a real person.