If the COVID-19 pandemic has taught us anything, it's that sometimes the unexpected happens. Unfortunately, has also taught many families that they are financially underprepared for a crisis. In 2019, research by the Federal Reserve revealed that 22% of Americans regularly expect to forgo or make late payments on some of their bills. In fact, 40% of Americans can't afford a $400 emergency. Many of us are that close to financial danger. That's one veterinarian's bill, two flat tires, or a few days of missed work.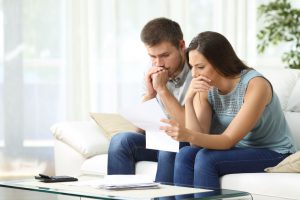 Financial insecurity means more than overdue bills and missed payments. Debt causes stress that can have pretty drastic physical and psychological repercussions. If you are worried about your financial future, or if you feel like you're in dire straits right now, know that it's not too late to turn things around. We've compiled some financial tips and tricks from the experts to get you on the road to rebuilding your savings account and starting an emergency fund. 
The Physical Side of Stress
If financial issues have you feeling overwhelmed, you're not alone: 62% of adults report often feeling stressed about money. That stress can wreak havoc on our bodies. Considering that American debt has increased by a whopping 300% since the 1980s, is it a coincidence that we are also experiencing higher rates of chronic diseases? Experts have mixed opinions, but there is some speculation that the amount of stress Americans are under is the culprit, along with other systemic, environmental, and psychological factors. For example, high levels of stress   are associated with: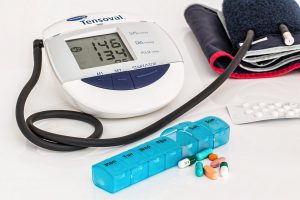 High blood pressure

. Often linked to heart attacks, strokes, and a myriad of other health issues, high blood pressure can be triggered by stress. This could be due to the body's overproduction of stress hormones like cortisol, or due to poor coping mechanisms like binging on snacks. 

Diabetes

. Evidence suggests that chronic stress can increase the risk of diabetes in adults. To make matters worse, financial uncertainty can limit a person's access to healthy foods and time or ability to exercise, which can further add to the problem. Evidence also suggests a link between a family's financial struggles and the incidence of type 1 diabetes in children.

Digestive issues.

There is a well documented connection between stress and

gastrointestinal issues

. When under heavy financial stress, many don't follow regular eating habits. Healthy food may not even be accessible or affordable for those in financial trouble. In addition, 27% of people with high debt stress reported having ulcers or other digestive tract problems, compared to just 8% who did not report high levels of financial-related stress.

Muscle tension.

Over half of all people who experience high debt stress report muscle tension and back pain. When you're worried about supporting yourself, or your family, it really can feel like you're "

carrying the weight of the world on your shoulders

". To help relieve these symptoms, consider simple stretching and

de-stressing exercises

! 
Of course, it doesn't help that people who are under financial stress often avoid seeing the doctor out of fear of medical bills. In fact, 1 in 5 people say they have skipped or have considered skipping a routine or sick visit to the doctor's office. This is understandable, considering that 56 million Americans have difficulties paying their medical bills – just one of the many reasons to work on building an emergency fund! 
Turn It Around Today! 
It's not too late to take steps towards lightening your financial load. The best way to start is by saving for an emergency fund. Having money put aside can grant you some peace of mind: you'll know that your expenses would be covered for a while should you lose your job or become unable to work, or that you would be able to cover a surprise expense, like a large medical bill or automotive repairs. Some financial experts suggest squirreling away three to six months of expenses in an emergency fund that you can access if you need it – so, not in an IRA or 401k account. For some people, three to six months worth of expenses is an unimaginable amount of money, so start with these five small, but meaningful steps:
Learn about the cycles and struggles of debt.

Understanding how debt compounds and impacts your psychological and physical wellbeing is the first step to breaking out of that cycle.

Reevaluate your budget and begin saving money so you can be prepared for the worst.
Re-evaluate your budget.

Nothing in life is constant, so it is important to evaluate your budget regularly. Turning to auto-payments is a great place to start, and reduces the risk of late fees.
Pay yourself first. Treat your savings account like a bill, and pay it. Some people deposit a percentage or a flat amount of each paycheck, others deposit monthly. Whatever schedule works for you, stick with it! 
Turn your savings into profit.

Make sure you've got your savings funds in an account that accrues interest. It might not add up to much – the average return for most bank accounts right now is between around 0.3% and 0.8% –  but every bit counts! 

Turn your debt into savings. After you pay off a debt, continue budgeting for it – but, instead of funneling money into that debt, use it to overpay on another balance owed;  otherwise, put it right into your savings account. 
You're not alone in feeling overwhelmed by the stress of debt and the fear of unexpected financial crises. Digging yourself out of debt is hard, but with some simple changes you can get back on track. And doing so, even with baby steps, will help to ease your mind and support your good health.