High blood pressure complicates almost 10% of all pregnancies, and the incidence of this condition is even higher in women who have never given birth or are carrying multiple fetuses. This condition is dangerous during pregnancy because it can lead to preeclampsia, which is a leading cause of maternal and infant illness and death. Preeclampsia can affect both the mother and baby – and when it comes to the baby's health, preeclampsia can have long-lasting effects.
What Is Preeclampsia?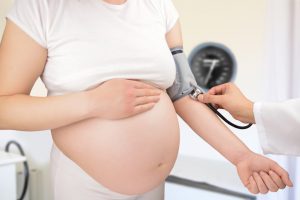 Preeclampsia is a pregnancy-related hypertensive disorder that is marked by the elevation of the mother's blood pressure after the 20th week of pregnancy. If it is not monitored or treated, it can progress to severe preeclampsia quickly. Most women who deal with preeclampsia will deliver healthy babies and fully recover, but others will experience complications. 
Preeclampsia Risk Factors
The cause of preeclampsia is unknown, but research suggests that women who are obese or have diabetes and chronic hypertension are more likely to develop it. It can happen to any woman during pregnancy, occurring in 5-8% of all pregnancies in women with no known risk factors. Incidences of it are on the rise: the rate of preeclampsia has increased 25% in the last two decades.
The most common risk factors include:
Previous history of preeclampsia

Multiple fetuses

History of chronic high blood pressure, diabetes, kidney disease, or organ transplant

Never having been pregnant before

Obesity, particularly with a BMI of 30 or greater

Being over 35 or under 20 years of age

Family history of preeclampsia

Gestational diabetes

Polycystic Ovary Syndrome

Lupus or other autoimmune disorders, including rheumatoid arthritis, sarcoidosis, and multiple sclerosis

Sickle cell disease

Obstructive sleep apnea
How Preeclampsia Affects the Mother
Preeclampsia can develop at any time during pregnancy, delivery, or up to six weeks postpartum, though it most frequently occurs in the final trimester of pregnancy. It usually resolves within 48 hours of delivery. Symptoms include: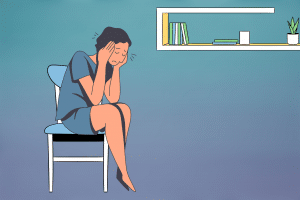 Persistent nausea

Severe headaches

Abdominal pain

Vision loss or blurred vision. 
Preeclampsia can have long-term effects, especially if it begins early in pregnancy, including damage to vital organs, such as the kidneys, livers, and brain. It can even cause seizures and stroke. 
How Preeclampsia Affects the Baby
Preeclampsia is also risky for the fetus and can have long-lasting effects after birth. It depends on how severe the condition is, and how long the mother has had it. Some possible issues include:
Lack of oxygen and nutrients that can impair fetal growth

Premature birth

– The baby's growth can be restricted in the womb, causing early delivery

Stillbirth if placental abruption (separation of the placenta from the uterine wall) leads to heavy bleeding in the mother

Infant death- In the U.S., approximately 10,500 babies, and an estimated half-million worldwide, die from preeclampsia each year. If the baby is not growing how they should be, or scores poorly on a stress test, they might not survive in the womb. 

Ongoing life challenges- This condition can lead to learning disorders, cerebral palsy, epilepsy, blindness, and deafness.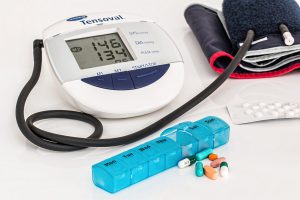 There is no cure for preeclampsia. The mother and baby will need to be carefully monitored throughout the pregnancy if it is diagnosed. If you develop preeclampsia, your OB/GYN will monitor your blood pressure and assess your lab tests to make sure your organs are functioning properly, and that the baby is growing in the womb as they should be. You will be prescribed antihypertensive drugs if your blood pressure rises to dangerously high levels of 160/110 or higher.
If you need a health insurance plan that covers pregnancy, childbirth, and everything after, EZ can help you find a plan that covers all of your medical needs. We offer a wide range of health insurance plans from top-rated insurance companies in every state. And because we work with so many companies and can offer all of the plans available in your area, we can find you a plan that saves you a lot of money, even hundreds of dollars, even if you don't qualify for a subsidy. There is no obligation, or hassle, just free quotes on all available plans in your area. To get free instant quotes, simply enter your zip code in the bar above, or to speak to a local agent, call 888-350-1890.