There are lots of ways to spread the word about your business, from advertising to word of mouth to social media marketing. All of these things help to get your name out there, and tell people that you're the best in the business. Your potential customers or clients also want to know that they can trust your services and advice. They want to know that, if anything goes wrong, you will take responsibility and make things right. Let's take a look at what a COI is and why it is important.
What Is a Certificate Of Insurance?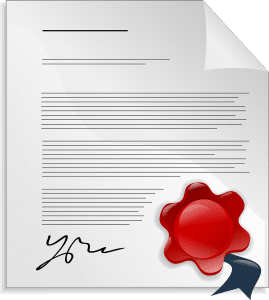 If you have a car, then you have auto insurance, right? And if you have auto insurance, then you have an insurance ID card in your glove compartment. Think of a certificate of insurance as something similar.  A COI is a physical or electronic document that proves you have a valid commercial insurance policy. It is a quick overview of the policy you hold, and includes:
Your name and business information

The insurance company that issued your policy

The policy number, effective date, and expiration date

The type of policy (such as general liability or

professional liability

)

Policy limits and deductible amounts

Additional insured, meaning anyone else who is covered under your policy
These certificates might be packed with information, but they are only one page long. This means that you can post them in your place of business, or easily show them to clients (instead of having to pull out your multi-page insurance policy). 
Do I Need a COI?
If your business provides advice or services to customers or clients, then there is always the possibility for things to go wrong. A handyman might accidentally put a ladder through a window, a freelance IT tech could miss a data breach, a contractor might be overseeing a building site where someone gets injured. To protect against claims of physical injury, property damage, financial loss, or even bad advice, you
 need at least one type of commercial insurance policy, and a certificate of insurance to go along with it.

Not many companies or customers want to work with a business that doesn't have insurance, so being able to show them that piece of paper is an extremely important way to keep your business growing. If you are a contractor, then you will probably be required by the companies that hire you to show a COI. Other business owners can preemptively offer a COI to a client as a way to earn trust, get an edge on the competition, or simply show that they are professionals who take their business seriously. 
How Do I Get One?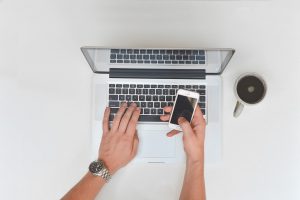 Finally, there's something fairly simple associated with your business insurance! Getting your initial certificate of insurance shouldn't require any extra work on your part, it should be included – for free – with all of the documents you receive after purchasing your policy. If you need additional certificates to give to clients, you can contact your insurance company, agent, or broker. These additional certificates are also free and should be quick and easy to get. If you need to add your client as an "additional insured" or add extra coverage for a specific job, then it may take a few days to a few weeks to get a new COI.
When it comes to your commercial insurance, your policy should be "if you've got it, flaunt it." If you've taken the responsible step of insuring your business, then let your customers know – and watch your business take off. If you're shopping around for commercial insurance, or need a new plan, then EZ.Insure is the place to be. We'll answer all of your questions, give you instant quotes, even sign you up – all for free! Don't go another day without the policies that will get you noticed, or with a policy that's not working for you. Get started with us by simply entering your zip code in the bar above, or speak to an agent directly by calling 888-615-4893.