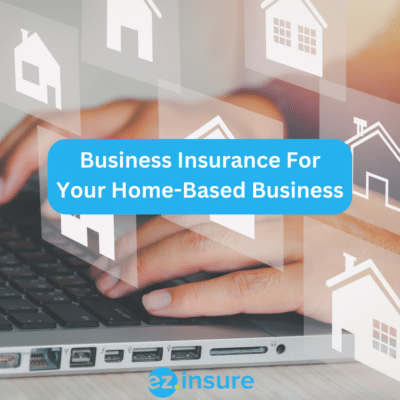 You've finally made it, you are your own boss and you run your business out of your home. You're not alone. There are currently more than 20 million people in the country who work from home. Of those, almost 70% are running their own home-based business. The question is, is your home business properly insured or are you one of the many who are underinsured because you assume your homeowner's insurance will cover your business? Below we'll go over what business insurance policies you may need and why. 
Homeowners Insurance Is Not Enough
While you were starting your company, you know doubt gave a lot of thought to many different aspects. What kind of business, what supplies you need, how shipping works etc. We've got one more to add to your long list of worries. If you think that your homeowners policy you have is enough to cover your business against damages and liability, you're more than likely wrong. The typical homeowner's insurance policy will only pay out for up to $2,500 in damages inside the home. And only about $100,000 for liability. In some cases it won't even cover anything for claims related to a business. Additionally, some parts of your homeowner's insurance can be actually void if you're operating a business out of your home without other proper coverage.
Policies You Need
Now that you know your home business needs specialized policies, you will need to give some thought to the kind of insurance coverage that your specific business needs. First ask yourself a few questions:
What is my business property's value?

Do I have employees?

Do I use a vehicle for my business?

What type of risks are associated with my business?

Do customers come into my home?

Do I digitally store sensitive information?
Once you've answered those questions it's time to think about the policies that will work best for your business. Since Business insurance for a home-based business typically consists of a variety of different policies. You'll want to carefully consider whether or not you will need more than one of the following types of protection:
Commercial Property Insurance
This policy will provide protection for all of the physical property associated with your company from damages and accidents. Such as fire, theft, or vandalism. If the value of the equipment in your home office is more than what your homeowners insurance policy will cover, or if you keep more than $10,000 worth of inventory in your home, you may need this insurance. Even if you don't use the expensive equipment on your own property, such as landscaping equipment or handyman tools, if you store the equipment and use it elsewhere you will also need this policy. If you don't keep any high-value business property at your home, or if your homeowners policy will cover damages, you may not need it. For instance if you are a freelancer and only use your personal laptop for work, then you probably do not need commercial property insurance.
Commercial liability covers claims made by third parties (customers, clients, general public). This type of business insurance will pay for any legal defense expenses if your company is sued for causing bodily injury, damage to property, or advertising injury. This includes anything from hiring an attorney to paying court-ordered settlements and any other legal costs that arise. This policy is needed for any home-business that interacts with customers or clients. You'll want to have at least $500,000 of coverage to protect you against any potential claims that may be made against your business. Specifically if you work off-site with the general public or if you have customers or clients that come to your home for any reason. 
Having a home-based business means you probably use your computer and the internet. Whether it be to store client information, payments, and even client's products (such as graphic design or writing if you're a freelancer). If you use any kind of technology you need to protect your business against the threats that come with that technology. These threats include hackers and data leaks and can damage your company beyond repair. With cyber liability your business will be covered for any losses that stem from the cyber attack. This includes investigating services, data recovery, and identity recovery. It can even cover damage to your customers or business partners such as legal fees, customer notifications, and settlement costs.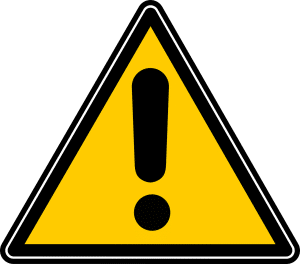 If part of your business provides intangible services, such as financial advice, providing personal training, doing someone's taxes, or consulting, you will need this policy. This policy will cover your business if a customer sues you for damages that result from your advice or consulting. It also covers your business if you don't meet a deadline, breach your contract, or are accused of negligence. In most cases a standard liability policy will not pay out for this form of damage as it's not physical. So, it's important to have if any part of your business involves giving professional advice in any way.
If you have any employees, workers' compensation should be something you look into. It covers the lost wages, medical costs, and death benefits in the event that your employee is injured or becomes sick or passes away from a work related incident. Depending on the state you live in, you might legally have to have this policy. Some states require any business with at least one employee (besides yourself) to have it while others only require it if you have a certain number of employees. To find out more about the workers' compensation laws in your state check out our workers' compensation state by state guides.
Commercial auto insurance is just like personal auto insurance except it's specifically meant to cover vehicles used for business purposes. It covers damages and medical costs that come from unexpected car accidents as long as the vehicle belongs to a business or was operating for work. This could be a truck and trailer for landscaping, a van you use to haul goods. Or even your personal vehicle if you meet with clients or deliver things to your clients personally. Your personal auto insurance will only provide limited coverage. And may not even cover your vehicle at all if it were being used for business purposes. This could leave you with massive debts that could be avoided with the proper insurance.
Health Insurance
We know, health insurance doesn't sound like business insurance. However, being self-employed means, you don't get benefits like a group health insurance plan through an employer. Because YOU'RE your employer. This is commonly overlooked and health insurance for yourself is just as important as any other business insurance. Because protecting yourself protects your business. You'll want to look into getting yourself an individual policy. Or a family policy if you have dependents or a spouse. This makes sure you stay healthy and never have to dip into the money your business relies on to pay for expensive medical bills. Because you are your business, without you, everything comes to a halt. 
Add-Ons and Packages
That seems like a lot of insurance, especially if you have a generally small business at the moment. There are easier ways to cover your small business if you don't actually need the full extent of the coverages listed above. There are add-ons and packages specifically meant to give your smaller business property and liability insurance but on a more reasonable scale. These options are: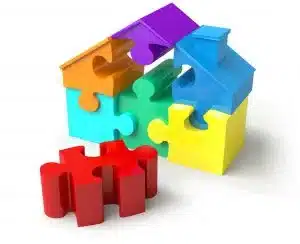 Endorsements –

As we noted above, your homeowners policy might cover some damages but not all. If your home-based business generates less than $5,000 a year you might be able to add a business endorsement to your standard homeowners policy. This endorsement will increase the amount of your standard policy. As well as ensure none of your homeowners policy is void due to having a home-based business.

In-home business policy –

These policies are essentially business owner's policies (BOP), a combination of property and liability coverage, but on a smaller scale. These packages will allow you to bundle smaller business property insurance and liability policies without the cost for coverage that a standard BOP would offer. Typically, the packages will include up to $10,000 in property coverage. And allow you to add anywhere from $300,000 to $1million in liability coverage. This bundle is much more affordable than buying standalone commercial property and commercial liability coverage.
Don't Stress With EZ
All this information may be overwhelming and a lot to process, especially considering how much you already have going on as a business owner. EZ.Insure is here to assist you, whether you are confused, need help enrolling, or in need of some guidance. We are able to put you in touch with a representative who will answer any questions that you might have. You will have access to one highly trained agent. Who will direct you in the direction of the policy that is best suited for your work from home business.
To discuss your commercial insurance needs with one of our representatives over the phone, please dial 877-670-3538. If you are interested in health insurance that we discussed, you can reach us at 877-670-3557. You can also get a free instant quote by entering your zip code in the box below. You will never be harassed by an endless stream of sales calls, and there will never be any fees associated with using any of our services. Let us do the heavy lifting so you can focus on building your business.