Accidents happen. If an employee gets hurt at work, not only can you lose a lot of money in a lawsuit, but you can lose your business as well. The best way to protect yourself is with a Workers' Compensation Insurance Plan. This will protect your business in the event of an employee's injury or death at the workplace. EZ.Insure knows how important your business is, and we want to protect your business from a lawsuit that could happen at any point in time.
What Is Workers' Compensation?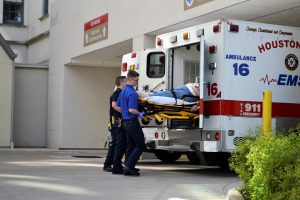 Often referred to as "workers comp," every state has made it mandatory to provide this type of insurance program to employers. The insurance serves both the employee as well as employer; it assures injured employees that they will receive the compensation and medical care needed until they are able to go back to work.
This also protects employers from a lawsuit when an employee is injured on the job. Every state has its own regulations for the program, and while some have a federal insurance plan, some businesses choose private insurers.
The Different Types Of Benefits
In most cases an employee will receive benefits whether the disability is permanent or temporary. Some states will allow the employee to be compensated for the time out of work, while others specify a maximum number of weeks for temporary disabilities.
An injured employee will receive:
Medical Care

Replaced Income

Retraining Costs, if necessary
Also, if killed on the job, then eligible dependents will receive workers' compensation for generally 500 weeks at the wage of the deceased employee.
Benefits For Your Business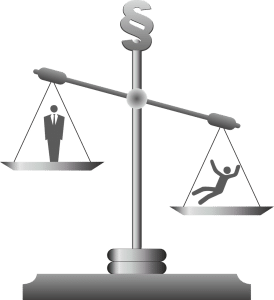 When you purchase Workers' Compensation Insurance, you are purchasing protection for your business. Your business will receive many benefits that will keep it from going out of business. The different benetis are:
Protection from lawsuit or large financial loss

Coverage for legal costs

Coverage for certain types of illnesses and injuries

Coverage for funeral expenses and dependent support

Coverage for a percentage of reimbursed wages to employee
When you purchase worker's compensation, it's good to be aware of your state's specific requirements and laws. Make sure you're up to date with the current insurance policies so that if something were to happen, you know exactly what to talk to your employees about.
EZ.Insure understands that businesses need to be informed to make the best choices for their future. We provide you with a highly trained agent with your region that will answer any questions you have, compare different plans for you, and even sign you up when you're ready, free of charge. You will never have to worry about being hounded by endless calls when you use EZ.Insure. We promise to offer straight to the point, no-hassle, accurate quotes in order to help you protect your business. To get started simply enter your zip code in the bar above, or you can speak to an agent by emailing replies@ez.insure or calling 888-350-1890. We look out for your business as if it was our own.