Once your business is up and running, you might come to the realization that you can't do it all, and you'll need more help. Instead of hiring a full-time employee to handle some projects, you might opt to go for an independent contractor, vendor, or other third party. This can be a great  choice for you as a small business owner, because you will save money while still getting the jobs done that will help your business grow. If you do decide to go this route, though, you need to know the possible pitfalls of hiring independent contractors without being properly insured. 
Insurance Options
If you decide to expand your workforce with independent contractors, you need to be aware that you might have to upgrade your commercial insurance. If the independent contractor you hire is not insured and makes a mistake, it could end up costing you a lot of money, because your client can sue both you and the contractor for financial damages. It is important to be protected in these instances. So you have two options:
Hire an insured contractor, so if something goes wrong and you are sued, you will be able to sue the contractor and recoup some of your losses. You can check if they have coverage by reviewing their

certificate of liability insurance

.

Add your independent contractor to your general liability policy as an

additional insured

. This means that they are covered by your insurance for the duration of the job. Make sure you have the right commercial insurance policies that will cover temporary staff and independent contractors for any work they perform for your business.
Policies You Should Have
If you hire independent contractors, whether they have their own insurance or not, you should be prepared for the worst. There are a number of different commercial insurance policies to consider, including: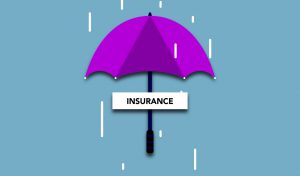 Contractors errors and omissions insurance

(Contractors E&O) is an excellent option for protecting you against the cost of lawsuits related to any mistakes your contractor might make. While standard E&O policies will provide protection from any claims of negligence or failure to perform your professional duties, they often will not cover independent contractors.

General liability insurance

is a policy all businesses should consider having. You can add a contractor to your policy as an "additional insured" so the policy will cover accidents, property damage and physical injuries that the contractor can cause you, your employees, or clients.
Compare Quotes
Considering the cost of court fees, medical expenses, and repairs that might arise from negligence or accidents, having the appropriate insurance coverage is less expensive than risking the financial strain of a large liability claim. To save money, compare free quotes with an EZ agent. We will provide you with one agent who will go over your businesses needs and compare all available commercial insurance quotes in your area to find you the policy with the most coverage and savings. To get free instant quotes, simply enter your zip code in the bar above, or to speak directly with one of our agents, call 888-615-4893. No hassle, no obligation.