Life insurance is important to have no matter what stage of life you are in, whether you are just starting a family or retiring. But a question that often gets asked is whether you can be is there an age limit to buy life insurance? Can you be too young to buy life insurance? Or too old? The answer to both is: it depends, but generally the younger you are when you purchase a policy the better, because age helps determine your rates, which will be higher the older you are. With that being said, you do have to fall within a certain age range to get life insurance, so let's take a look at exactly how age comes into play when purchasing your policy.
Minimum Age For Life Insurance
There is no minimum age to purchase life insurance in most cases: generally, once you turn 18 you can buy a life insurance policy. In addition, parents and grandparents can purchase life insurance for babies and children, which can cover them for life, or until they choose to cancel the policy. So, as long as you can afford a policy, you should start looking into one – and if you are young and healthy, you can expect to pay only about $10-$15 a month for life insurance. Be aware that life insurance companies will want to make sure that you can continue to pay your premiums; they will request information about your income to make sure that you are financially stable.
Maximum Age For Life Insurance
If you're an older adult, you might think that you don't need life insurance or that it will be too expensive for you, but you might be wrong on both counts. You might still need life insurance depending on your situation, and there's a good chance you can find an affordable policy no matter how old you are – even if you have health conditions.
You might still need a policy if, for example: 
You Still Have Dependents
If you still have people who depend on you, such as your spouse or grandchildren, you might need a life insurance policy. There are life insurance policies available for people as old as 90, and some even allow policy holders to be as old as 100! And even if you can't afford permanent life insurance or think it's unnecessary at your age, you can always opt for final expense life insurance or other policies that are not intended for long periods of time, or that don't offer as much coverage.
You Can't Cover Funeral Costs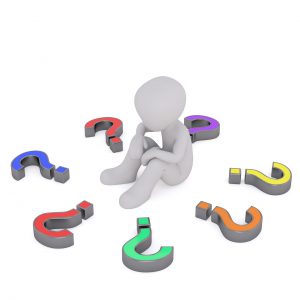 If you find yourself short on cash and feel like you aren't going to leave a lot behind when you are gone, life insurance is especially important to have. Funerals can cost on average about $15,000, depending on your location, and that's not an amount of money that most people generally have lying around. Having life insurance will ensure that your final expenses will be taken care of, so your family can worry less while dealing with their grief.
What Kind of Policy Should Older Adults Consider?
As we mentioned, if you're an older adult, you might feel like a long-term policy is not the right option for you – in this case, you should consider term life insurance. Term life insurance is a great option because you can choose to be insured for 5, 10, 20, or 30 years, and you can generally buy a term life policy no matter how old you are, depending on the length of time of the policy. Generally, some common age limits for buying term life insurance are:
10-year term policy: 75 or 80 years old.

15-year term policy: 70 or 75 years old

20-year term policy: 60 or 65 years old 

30-year term policy: 50 or 55 years old
How To Find Affordable Life Insurance
Life insurance is a great way to help your loved ones with the financial hardships that they could face after your passing: the money they receive will help pay for expenses related to your death, and any other debts or bills they have. The best way to find affordable life insurance, no matter what age you are and no matter what pre-existing conditions you have, is to do some research. There are many different kinds of life insurance policies to choose from, including whole life insurance, term life insurance, and final expense insurance, so if you're not sure where to begin, consider using online tools, or speaking with an agent. The right policy for you is out there! We have provided the top insurance companies that offer life insurance policies below; each can give you hassle-free assistance and the most competitive rates in the nation. Always check multiple sites to make sure you have bargaining power and know the advantages of each company. Make sure a hard time isn't made harder by a financial burden, check life insurance rates today.