The nation is still dealing with rising numbers of cases of the coronavirus, and is now also dealing with new variants of the disease linked to different countries. There have been many cases throughout the U.S. of the U.K. variant, which appears to be more contagious than any strain we have seen so far in this country. In an effort to control the rising case numbers, President Biden is aiming to roll out more vaccines across the country, and, to help Americans get back on their feet, he is also focusing on getting his COVID relief package passed. Biden is hopeful that there is some degree of normalcy to come; to help us get there, he is promising to send out 6 million at-home tests by the end of this summer, so Americans can get back to activities such as work and school.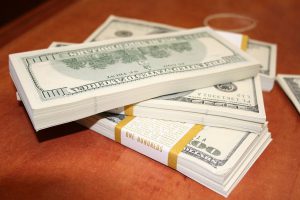 On early Friday morning, February 5, the Senate passed a budget resolution which brought Congress one step further toward passing a new COVID-19 relief bill. The Senate-amended budget resolution then returned to the House, where it passed by a final vote of 219-209. The budget resolution now agreed on by both chambers of Congress will allow Democrats to pass the $1.9 trillion COVID-19 relief package without worrying about a filibuster from Republicans. The relief package includes another round of stimulus checks, this time in the amount of $1,400 for Americans making less than $50,000.
The U.S. has reported more than 600 cases of coronavirus variants across 33 states. The majority of the cases are of the more contagious variant from the United Kingdom. So far, Florida has had the highest number of cases, 187, followed by California with 145.
"A recent study from the U.K. showed that [the variant] might be somewhat more deadly in the sense of making people sicker and certainly leading to death more," Fauci told CNN on Thursday. "It might become dominant because it seems to be very efficient in spreading from person to person."
There have been 5 cases of the variant from South Africa in South Carolina and Maryland. In addition, Minnesota has identified 2 cases of the strain linked to Brazil. 
Model Forecasts 630,000 Deaths By June 1
According to the latest forecast from the Institute for Health Metrics and Evaluation (IHME) at the University of Washington, an estimated 630,000 people in the U.S. will die from COVID-19 by June 1. 
"The balance between new variant spread and associated increased transmission and the scale-up of vaccination in our most likely scenario suggests continued declines in daily deaths through to June 1," it said. "Daily deaths have peaked and are declining. By June 1, 2021, we project that 123,600 lives will be saved by the projected vaccine rollout."
A total of 36,819,212 doses of COVID-19 vaccine have been administered in the U.S., about 63% of the 58,380,300 doses that have been distributed, according to data published Friday by the  Centers for Disease Control and Prevention. The Biden administration announced this week that their plan for a vaccine rollout using local pharmacies, dubbed the federal retail pharmacy program, will launch on Feb. 11. The nation's pharmacies have the capacity to administer 100 million doses of COVID-19 vaccine in a 30 day period, but will need enough doses to do so, according to the National Association of Chain Drug Stores (NACDS).

"Ultimately NACDS member pharmacies can meet and exceed the 100 million vaccinations in a month threshold, yet it's important to understand that the supply of vaccines remains the rate limiting factor in the vaccination effort," Steven Anderson, the organization's president and CEO, said.
The government is expected to ship one million doses of Moderna's COVID-19 vaccine to U.S. pharmacies starting on February 11. At the same time, some states are finding ways to administer more doses of the vaccines they already have:
South Dakota governor Kristi Noem signed an executive order which will allow dentists to administer COVID-19 vaccines. 

Houston is prioritizing distribution of their vaccine supply for more vulnerable populations and "underserved communities."

New York's Yankee Stadium began serving eligible people residing in the Bronx the morning of February 5th.

San Francisco's Moscone Center will open as a vaccination center .

Maryland will have 2 large vaccination sites, including Six Flags America in Bowie to serve eligible people.
In addition, National Football League Commissioner Roger Goodell has written to President Biden, committing to use every team stadium as a mass vaccination site.
Schools Reopening
The CDC plans to release guidance on school reopenings soon. "Our goal is to get children back to school," CDC Director Rochelle Walensky said Friday. "Schools should be the last places closed and the first places open. Our goal is to make sure in getting children back to school that we do so both with the safety of the children and the safety of the teachers in place."
"Among the things that we need to do to make sure that schools are safe is to make sure that the community spread of the disease is down," Walensky said. "We are actively working on the guidance, the official guidance, which will be released in the week ahead."