As fall approaches and the new school year begins, the coronavirus continues to spread in the U.S. Some universities have started allowing students to return to campuses, and their return has been accompanied by an upswing in cases of the illness. Many students have been hanging out at college bars and having house parties, despite university authorities warning against large gatherings. This new source of spread is alarming since there are currently over 5 million coronavirus cases in the United States, and at least 182,069 deaths have been reported. Case numbers will most likely continue to rise as in-person schooling begins for children; studies show that children can remain contagious but asymptomatic for weeks. 
U.S. Records More Than 46,000 Cases in 24 Hours
According to John Hopkins University, 46,156 new cases of coronavirus were diagnosed  in the U.S. on August 29th. This brings the total number of confirmed cases in the U.S. to almost 6 million. In addition, there were almost 1,000 new deaths recorded on Friday, August 28th.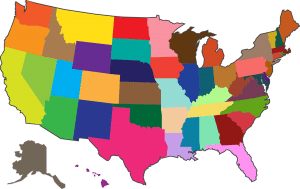 There have been more deaths as the coronavirus continues to spread throughout the states. Currently, numbers are rising in :
Illinois- recorded more than 8,000 total deaths as of Saturday, August 29th.

Georgia- reported 106 new deaths statewide on August 29th, bringing the state's total death toll to over 5,500.

South Carolina- reported 42 deaths on the 29th, bringing the state's total death toll to over 2,500.

Florida- reported 148 deaths on the 29th, bringing the state's total death toll to over 11,100.
Universities Creating More Cases
A new survey has found that there are more than 26,000 cases of the coronavirus at more than 750 colleges and universities in the U.S. Numbers are high among students who are living at dorms and Greek houses, and among those who have spent time at college bars. Universities with rising case numbers include: 
University of Alabama

had 481 students test positive this week, bringing the total number of infections to over 1,000.

University of North Carolina at Chapel Hill

currently has a total of over 800 confirmed positive cases.

Western Michigan University

reported 16 new cases last week, bringing their total number of cases to 69.

Illinois State University reported 102 more cases this week, bringing their total to over 500 cases.
Penn State

reported 28 students testing positive for the coronavirus, with over 1,000 still waiting for their results. 

University of Iowa

reported 500 new cases among their students, with a total of over 600 cases for the semester so far.

University of Dayton

announced 116 new positive cases, bringing their total number of cases to almost 500.
Study Shows How Long Coronavirus Can Be Present in Children
A study conducted in South Korea suggests that children can carry the coronavirus in their noses and throats for weeks even if they do not show any symptoms of the illness. This could be the reason that the virus continues to spread silently within communities and states.
"Interestingly, this study aligns with adult data in which up to 40% of adults may remain asymptomatic in the face of infection," Dr. Roberta DeBiasi and Dr. Meghan Delaney, both of Children's National Hospital in Washington, DC, wrote in an editorial.
Possible Case of Coronavirus Reinfection
A 25-year-old Nevada man is the first documented case of reinfection of the coronavirus in the U.S. Genetic tests showed that the patient was infected with the virus in 2 different forms. He was diagnosed once in April, when he had a sore throat, cough, headache, nausea and diarrhea, and again in May, when he had a fever, headache, dizziness, cough, nauseous and diarrhea. 
"After one recovers from COVID-19, we still do not know how much immunity is built up, how long it may last, or how well antibodies play a role in protection against a reinfection," Mark Pandori, the director of the Nevada State Public Health Laboratory, said in a press release on  Thursday, August 27th.
"If reinfection is possible on such a short timeline, there may be implications for the efficacy of vaccines developed to fight the disease. It may also have implications for herd immunity," Pandori said. "It is important to note that this is a singular finding. It does not provide any information to us with regard to the generalizability of this phenomenon."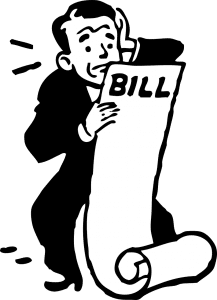 Trump Program Leaves Many With Huge Bills
A plan to help cover uninsured individuals that President Trump announced earlier in the pandemic has ended up causing chaos. Speaking about his plan in April, the President had said,  "This should alleviate any concern uninsured Americans may have about seeking the coronavirus treatment." The plan was supposed to allow money from the federal stimulus package to cover testing and treatment for uninsured people with the Coronavirus.
Unfortunately, however, the program has not delivered on its promises. It has caused confusion at participating hospitals, who have ended up billing patients directly for their treatment. Some providers have chosen not to participate in the program at all. In addition, the program has not been not well-publicized, so many people do not know about it and are not receiving money to help with their medical bills. Not only that, but a large number of patients are disqualified from the program, because coronavirus has to be their main diagnosis in order for their bills to be covered. 
Doctors are currently dissatisfied with the state of coronavirus testing in the U.S. While the commonly used PCR test for coronavirus does determine how much of the virus is present in a patient's body, the only information being sent to doctors and patients is whether the test was positive or negative. Information about viral load could help to determine how contagious a patient is, and how long they should be isolating themselves. 
"We've been using one type of data for everything, and that is just plus or minus — that's all," said Dr. Michael Mina, an epidemiologist at the Harvard T.H. Chan School of Public Health. "We're using that for clinical diagnostics, for public health, for policy decision-making."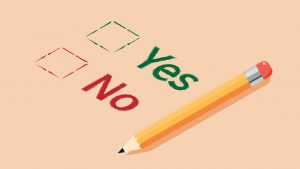 "But yes-no isn't good enough," he added. "It's the amount of virus that should dictate the infected patient's next steps. It's really irresponsible, I think, to forgo the recognition that this is a quantitative issue," Mina said.
Another problem is that the tests are just too sensitive. A review by The New York Times found that the PCR tests collected in Massachusetts, New York and Nevada showed that almost 90% of people who tested positive carried barely any of the virus. Currently the threshold to consider a person positive for coronavirus is 40, which means that a patient is considered positive for the coronavirus if the test process required up to 40 cycles to detect the virus. Many scientists consider this too high of a threshold to be useful.
"Tests with thresholds so high may detect not just live virus but also genetic fragments, leftovers from infection that pose no particular risk — akin to finding a hair in a room long after a person has left," Mina said.
"Any test with a cycle threshold above 35 is too sensitive," agreed Juliet Morrison, a virologist at the University of California, Riverside. "I'm shocked that people would think that 40 could represent a positive," she said.
"A more reasonable cutoff would be 30 to 35," she added, while Mina said he "would set the figure at 30, or even less."