The coronavirus pandemic rages on, with cases of the disease at an all time high. On Friday, January 8, the U.S. reported 283,204 new COVID-19 cases, bringing the total to 21,862,773 cases. This is compounded by the fact that a new, highly contagious strain of the coronavirus from the U.K. has been detected in several states in the U.S., raising concerns that it will spread throughout our country. Fortunately, the Pfizer and BioNTech vaccines that are currently being slowly distributed have been shown to be effective on the new strain. The bigger issue is the slowness of the distribution of the vaccines; experts are warning that herd immunity could now take almost 3 years instead of one. President-elect Biden, though, intends to release available vaccines quickly once he is inaugurated on January 20. 
Record Number of Deaths Reported
Data provided by Johns Hopkins University has shown that the U.S. has now had a single day during which more than 4,000 COVID-19 deaths were reported, the most deaths ever reported in one day from the illness. California and Texas are both experiencing high levels of hospitalizations; Los Angeles County had reports of ambulance crews waiting outside hospitals for hours, and Texas for the 5th day in a row experienced high hospitalization numbers.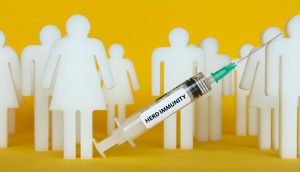 U.S. Could Take 3 Years To Reach Herd Immunity
The coronavirus vaccine is not being administered as quickly as it was projected to be. More than 22 million doses have been distributed, and only 6.7 million people have received their first dose of a vaccine. Federal officials had projected that 20 million people were going to receive their first dose by the beginning of the year; at this current rate, it could take almost 3 years to reach herd immunity. 
President-elect Biden has announced that he plans to release all available doses when he gets into office. The goal is to allow more people access to a first dose. "The President-elect believes we must accelerate distribution of the vaccine while continuing to ensure the Americans who need it most get it as soon as possible. He supports releasing available doses immediately, and believes the government should stop holding back vaccine supply so we can get more shots in Americans' arms now," said TJ Ducklo, a spokesman for Biden's transition team.
Giving the first dose to everyone instead of holding back available supplies for second doses could help reduce the number of new cases. However, releasing all available vaccines could be an issue. Vaccine manufacturing has not ramped up enough to be able to provide a large number of vaccines, which would limit availability of second doses. 
President-Elect Biden Calls For Increased Stimulus Amount
The IRS is currently sending out $600 payments to Americans, but Biden has said he believes that more should be provided. On Friday, January 8, Biden called for increasing the most recent stimulus payments to $2,000, which he suggested should be part of the next coronavirus stimulus bill.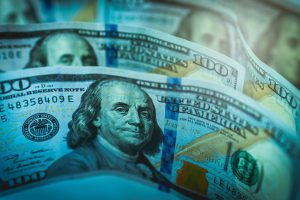 "We need more direct relief flowing to families and small businesses, including finishing the job and getting people $2,000 in relief," Biden said in Delaware. "$600 is simply not enough when you have to choose between paying rent or putting food on the table and keeping the lights on."
However, one Democrat is not in support of the idea. U.S. Senator Joe Manchin of West Virginia said that he would only support sending the money to those who really need it. "If they can direct money and they say, 'This will help stimulate the economy,' hell yeah I'm for it," Manchin told the newspaper. "But basically right now, you better get them vaccinated."
New U.K. Covid-19 Strain In Several States
A new strain of the virus found in the U.K. has been identified in the U.S. The CDC has identified at least 52 cases of the B.1.1.7 mutation in the U.S. in the following states:
California

New York

Colorado

Georgia
Connecticut, Pennsylvania and Texas also announced cases of the new strain on Thursday, January 7. Governors worry that the new strain could lead to another shutdown because of the virulence of the strain. Fortunately, the coronavirus vaccine developed by Pfizer and BioNTech appears to be effective against the new variants identified in the U.K. and South Africa. 
No New U.S. Variants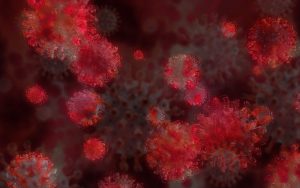 The White House coronavirus task force has suggested that there could be a new variant of the virus that evolved in the U.S. and is spreading. This new strain, which is different from the U.K. variant, is spreading in communities and may be 50% more transmissible than the current strain, according to the task force. However, the CDC has said that it has not seen the spreading of a highly contagious new U.S. variant. 
"It is highly likely there are many variants evolving simultaneously across the globe," Jason McDonald, a spokesman for the CDC, said in an email to CNBC. He added that there's a "strong possibility" there are variants in the U.S., but it could be weeks or months before officials identify a particular variant that is "fueling the surge in the United States similar to the surge in the United Kingdom."
"Researchers have been monitoring U.S. strains since the pandemic began, including 5,700 samples collected in November and December," he said. "To date, neither researchers nor analysts at CDC have seen the emergence of a particular variant in the United States as has been seen with the emergence of B.1.1.7 in the United Kingdom or B.1.351 in South Africa."