When it is time to enroll in Medicare, change your Medicare plan, or purchase a Medicare Supplement Plan, speaking to an agent is a great idea. But before you do, make sure you have all of your information ready and available; you should also have an understanding of exactly what your needs are and what you're looking for so your Medicare agent can better assist you. Because the details that you give an agent will determine which plan is right for you, EZ has provided you with what information you should have prepared, as well as what questions to consider asking one of our Medicare agents. 
What You Will Need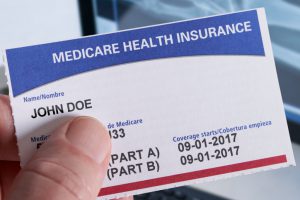 Before speaking to your agent, be prepared to provide the following information:
Personal information-

Your agent will ask you what zip code you live in so that they can research and compare plans in your area. 

Health conditions

– Prepare a list of all your health conditions, concerns, and/or medical records. Providing an agent with your specific healthcare needs can help them decide what plans might be best for you, since each Medicare Supplement Plan provides different coverage options.

Your Medicare Card

– You will need to provide your agent with your card number so they can verify coverage.

Your budget-

If you live on a fixed income, or have a specific budget in mind, have that information ready so you can discuss it with your agent.
Questions To Ask
There are different Medicare plan routes that you can take. When enrolling in Medicare, you have the option to enroll in a Medicare Supplement Plan at the same time. There are 10 different plans to choose from that offer different coverage options at different price points. Here are some questions to ask your agent if you're considering a Medicare Supplement Plan:
Popular plans

– Premiums can sometimes be lower for policies that are more popular, because more people are enrolled in those plans. Ask your agent which plans are the most popular in your area so you can compare their costs and benefits with those of other plans.

Waiting Periods

– If you enroll in Medicare when you first turn 65, and you enroll into a Medicare Supplement Plan at the same time, then you have

guaranteed issue rights

. This means that you won't have to pay extra for any pre-existing health conditions. It also protects you from having to go through a waiting period. But if you are enrolling in a Medicare Supplement Plan outside of your Initial Enrollment Period, then there might be a waiting period while you undergo the Medicare underwriting process, and you may have to pay more because of  pre-existing conditions.

Using EZ's Medicare agent will save you time, money, while providing you with a quality Medicare plan for your needs.

When Medicare Supplement Plan Coverage Begins-

When you buy your Medicare Supplement Plan determines when coverage will begin for the plan. Ask your agent for a timeline, so you are aware of when you can start using your plan.

Out-of-Pocket Costs

– This is a very important question to ask, especially if you are living on a fixed income. Ask about the out-of-pocket costs you are responsible for so that you can prepare for what your medical costs could be for the year.
Why Use An EZ Medicare Agent
When signing up for Medicare or a Medicare Supplement Plan, you need to have the right agent by your side. EZ.Insure will offer you an agent who cares, listens, and truly has your best interest at heart. What sets us aside from other companies is that our services are completely free. Our main goal is to help you, so our trained licensed agent will do all the work for you and compare all plans to find you the best plan at the best price. We are ready to answer all of your questions and get you covered. To get started, simply enter your zip code in the bar above, or to speak to an agent call 888-753-7207.