Even if you are covered by Medicare Parts A and B, you might find that you still need additional coverage for your prescription medications. So, like many Medicare beneficiaries, you might be looking at Medicare Part D for help, specifically Medicare Silverscript, which offers the most affordable prescription drug coverage on the market. With the rising costs of everything right now, it's no surprise that many Medicare beneficiaries are opting for a Silverscript plan. Could one be right for you?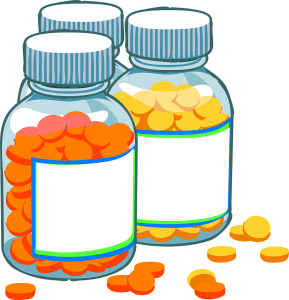 What Is Silverscript?
Medicare Silverscript is offered by a private insurance company (which is part of Aetna Medicare as of 2021) in all 50 states, and can be used in more than 65,000 pharmacies across the country. Silverscript is one of the largest providers of Medicare Part D in the United States, and so millions of Medicare beneficiaries utilize Silverscript prescription drug benefits in an effort to save the most money on their medications. 
Silverscript Benefits
Silverscript plans have low monthly premiums and copayments on prescriptions, so if you currently pay a lot for your medications, you could benefit from a Silverscript plan. These plans give you various benefits that are not included in the plans of other insurers, including:
$0 copays for preferred generics

Access to a network of more than 65,000 pharmacies nationwide

Lower copays at more than 18,500 pharmacies for SilverScript SmartRx, and 23,000-plus pharmacies for SilverScript Choice and SilverScript Plus

Cost savings for 90-day mail-order refills

Formularies (the list of drugs that a specific plan covers, and at what price point, or tier level) that cover nearly all the drugs commonly prescribed to Medicare members
Silverscript Plans
There are three different Silverscript coverage choices for Medicare beneficiaries: 
Silverscript SmartSaver

– This plan has an average monthly premium of $5.92, along with $10 copays for select insulins at preferred pharmacies. It's best for active, generally healthy adults who take generic maintenance drugs or no regular medications. Its formulary offers a substantial list of tier 1 drugs at a $0 copay at preferred pharmacies during the initial coverage phase.

Silverscript Choice

– This plan is available for a $0 monthly plan premium in all 50 states and D.C. to members who qualify for full Extra Help. You'll also pay a $0 deductible on tier 1 and 2 drugs, and $0 copays for tier 1 drugs at preferred pharmacies during your initial coverage phase.

Silverscript Plus

– This plan has the most robust prescription drug coverage on its formulary, extras like discounts on some vitamins and minerals, and enhanced coverage during the donut hole phase.
Need Help?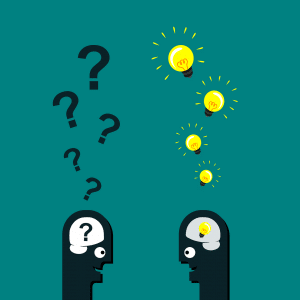 If you're trying to compare Silverscript drug plans, you'll need to think about the prescription medications (and their dosages) that you take, your out-of-pocket drug expenses, and how much you're willing to pay in premiums and for an annual deductible. As we pointed out earlier, if the cost of your medications is becoming too much for you, consolidating your monthly expenses into the premium for a Silverscript plan could be the way to go. 
And if you're looking to save even more money, you should also look into a Medicare Supplement Plan. There are 10 different Medicare Supplement Plans to choose from, each offering different coverage options and rates. It's worth looking into a Medicare Supplement Plan to save as much money as you can, so speak to an EZ agent for all of your options. EZ's agents work with the top-rated insurance companies in the nation and can compare plans in minutes for you at no cost. To get free instant quotes for plans that cover your current doctors, simply enter your zip code in the bar on the side, or to speak to a licensed agent, call 888-753-7207.