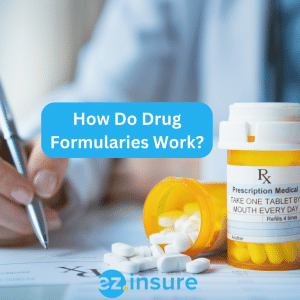 Prescription drugs are not cheap. The good news is, though, that the Affordable Care Act requires insurance companies to cover them. But the bad news is that your insurance doesn't always fully cover them. In fact, you may have to pay more than half the cost of some of your prescriptions out-of-pocket. So how do you know what drugs will be covered by your plan, and at what rate? To find out which drugs are covered and how much you'll have to pay for them. You'll need to familiarize yourself with what's known as your plan's drug formularies. This drug formulary is a list of medications that your plan covers. It also tells you how much of the cost of each drug it will cover. To find out what you need to know about your plan's formulary in order to estimate your out-of-pocket prescription drug costs. Read our guide below.
Formulary Tiers
Each insurance company creates its own drug formularies. In fact, each plan offered by each insurance company may have a different drug formulary. So, it's important to understand how they work and look at yours carefully. The most important things to look at are your formulary's tiers. Since the tier that your medication is placed on will determine if you'll be responsible for a copayment or coinsurance (both of which are explained below) when you fill your prescription.
Most formularies have four to six tiers that they use to classify medications. Drugs in the highest tier will cost you the most out-of-pocket. While those in the lowest tier will cost the least. Your health insurance company may have bargained with a drug manufacturer to secure a discount on some of these medications. In exchange, your health insurance will label the drug as a "preferred drug,". Making it available to you at a reduced copayment.
The Tiers
Tier 1

– This is the lowest tier of medications. This tier consists of mostly generic medications.

Tier 2

– Tier 2 medications have a higher copayment than Tier 1 medications and may include preferred brand name drugs as well as non-preferred generics. 

Tier 3

– This tier includes both preferred and non-preferred brand-name medications and has a higher copayment.

Tiers 4, 5, and 6

– Your most expensive medications are probably going to be in Tier 4, 5, or 6 of your plan, since it includes the most specialized types of drugs. Until you reach your plan's annual out-of-pocket maximum for your healthcare plan, your out-of-pocket costs for drugs in the highest tier may be quite high. Because you will usually be required to pay coinsurance for them, rather than a copay.
In addition to a formulary of drugs that are covered by your plan. Your insurance company may also provide a list of medications that you will be responsible for the full retail price. These might include lifestyle drugs, such as those used to treat erectile dysfunction or obesity. As well as other prescription and over-the-counter medications. But with that being said, there is no universal drug formulary. So, some of these drugs may be covered by other health insurance plans.
If you're choosing between two or more health insurance plans, it's in your best interest to compare the drugs covered by each. This is true not only if you're looking for health insurance through the Marketplace. But also if your insurance company offers multiple options for coverage.
What Are Copayments and Coinsurance?
You'll see these terms a lot when looking through your health insurance plan options. A copayment (or copay) is the fixed dollar amount you are expected to pay toward the cost of a prescription. For example, your health insurance plan might cover Tier 1 drugs with a $20 copay per fill and Tier 2 drugs at $40 per fill, so you'll be responsible for paying those amounts at the pharmacy counter. The rest of the cost will be covered by your insurance (after you've met any applicable deductibles).
If your drug requires coinsurance, on the other hand, that means you pay a percentage of the total cost of the medication rather than a flat copay (typical for drugs in Tier 4 and above, even if lower-tier drugs are covered with a copay).
For example, if your plan's Tier 5 coinsurance is 30%, and the cost of the drug you need to fill it is $1,000 (after the discount your plan has negotiated with the pharmacy). You will be responsible for paying $300 out of pocket. Drugs for certain conditions, like multiple sclerosis (MS), are all specialty drugs. Meaning they fall into Tier 4 or higher and often require coinsurance.
Reviewing Your Plan's Drug Formulary
You should always make sure to check out any plan's drug formulary before making a decision, but it's especially important if you have a condition that can only be treated with a specific medication. And no matter what prescriptions you think you'll need, it's important to shop around, since drugs may be placed on different tiers by different insurance companies. In addition, a drug that is in Tier 1 on one company's plan may be in Tier 2 on another plan offered by the same insurer, while some insurance companies may not cover the medication at all. 
Spending some time learning about formularies is time well-spent. Because it will help you choose a plan that works for you. You'll also find out which drugs have different copays, limits on quantity, and which require you to pay your full deductible before they're covered. 
It's clear that ignoring a plan's drug formulary can lead to money wasted. You'll be in a better position to choose the right plan for your needs if you take the time to familiarize yourself with your formulary's tiers. 
Drug Formulary Restrictions
Most health plan formularies include procedures for limiting or restricting the use of specific medications. This is done to encourage your healthcare provider to use specific medications correctly, as well as to save money by avoiding medication overuse. 
Some common restrictions are as follows:
Prior Authorizations

– Your healthcare provider may have to obtain approval from your insurance company in order for a medication on your plan's formulary to be covered. Typically, prior authorizations will be required for medications that may pose a safety risk, have a high risk of inappropriate use. Or have lower-cost alternatives on the formulary.

Quality Care Dosing

– Your pharmacist might have to inspect medications your doctor prescribes you before you fill them to make sure that the quantity and dosage are in accordance with FDA recommendations. If the prescription doesn't meet FDA requirements, your insurer can refuse to cover the medication.

Step Therapy

– You might have to first try one medication to treat your health condition before moving on to another. The first medication is usually the less expensive option.
Exceptions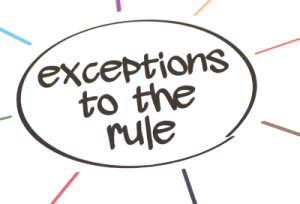 Your healthcare provider might have access to your health plan's formulary, but they might not. So, there is a chance they might prescribe you a drug that is not covered by your plan. But if you do find that a drug you need is not on your plan's formulary, your doctor can submit an "exceptions process" form. This lets your insurance company know that the medication they prescribed to you is medically necessary.
There are other cases in which your health insurance company might be flexible enough to allow for a few exceptions. In addition to requesting that your plan pay for a drug that is not on its formulary. You can also request that your plan continue to pay for a drug that is being taken off your plan's formulary. You can also request that your plan's limitations on your medication coverage be lifted. Or that your insurer lower the copayment for the medication.
If your health insurance does not cover your medication and doing so would result in you using a less effective drug or experiencing a harmful medical event, you may be eligible for one of these exceptions. And, if your request for an exception is denied, you have the option to file an appeal. The Affordable Care Act mandates that all health insurance companies offer appeals procedures. And these procedures must be accessible to all members of the public. You still have the option of having your doctor prescribe the medication if your appeal is denied. But you will be responsible for paying the full cost of the medication.
Steps To Take
If you're in need of prescription medications, and want to make sure they're going to be affordable for you, you'll have to follow a few steps:
Know your plan's 
formulary.
As noted, you should always familiarize yourself with your health insurance plan's formulary. This is because formularies can vary widely from plan to plan. You can ask about each plan's formulary when shopping for a plan, and you will receive details about the formulary and a list of all approved medications. As well as an explanation of the tier co-payments and/or coinsurance, when you sign up for coverage. Your plan's formulary is also available online for your convenience. Call the customer service number listed on your drug card if you haven't received a formulary. Or if you can't find it online.
Speak with your healthcare 
provider.
If you're in need of medication prescribed by a doctor, discuss the possibility of receiving a generic version of the drug. Make sure your doctor is familiar with your health insurance's formulary. So, that if a more expensive medication is required, one that is covered by your policy can be prescribed.
Choose your plan 
wisely.
Look at the formularies of multiple health plans. So, you can determine which one will cover the medications you need to treat your condition. You may find that no health plan covers everything you need. But you can certainly find the one that is best for you. Speak to an EZ agent about which plan has a formulary that will cover as many of your prescription needs as possible.
If you can't find a plan that covers everything, let us help you find the health plan that covers your most expensive medications. Keeping in mind that you may have to pay full price for the less expensive ones as a result. Again, this is a situation in which you and your doctor can discuss the possibility of switching to a different drug from the same class that is available on the formulary.
Working With EZ
If you need assistance, EZ.Insure is here to provide it. Our team of experts can quickly and accurately compare all available health insurance options in your area. A dedicated representative will be assigned to you to explain all of your options, how they cover prescription drugs, and then assist you in selecting a plan. And the best part is that we do it all for free! Enter your zip code in the box below to get your free quotes. Or give us a call at 877-670-3557 to talk to an agent.