You and your spouse are probably used to doing a lot of things together. While you were working, healthcare was probably one of the things that you participated in jointly. If you had an individual or employer-based insurance plan, you and your spouse were probably on one plan, which helped you to save money. So now that the time has come to enroll in Medicare, you might be wondering whether you can save money by being on the same Medicare plan. Because Medicare works differently from private insurance, the short answer is no. Medicare plans are issued on an individual basis, so you and your spouse cannot be on one plan.
How Medicare Works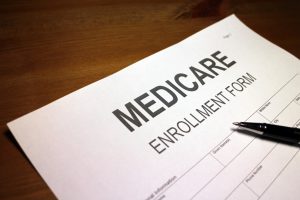 Some people are automatically enrolled in Medicare Part A, and others have to sign up for it manually. In most cases, this depends on whether you're already receiving your Social Security benefits. If you are 65 and collecting Social Security, then you will automatically be enrolled into Medicare Part A. If you decide to hold off on collecting Social Security, then you will have to manually enroll in Medicare Part A when you turn 65.
Because Medicare Part B has a monthly premium, it is optional; this means you will have to sign up for it yourself during your Initial Enrollment Period (the 3 months before you turn 65, the month you turn 65, and the 3 months after you turn 65). If you do not enroll in Part B during your Initial Enrollment Period, then you will face a late penalty for every year you push off Part B enrollment. If you are still working at 65, then you can opt out of Medicare Part B enrollment without facing a penalty fee, as long as your employer has 20 or more employees.
Both Medicare Parts A and B are plans for one individual person, offered by the government and paid for by the taxes you contributed while you were working. Even if your spouse is already enrolled in Medicare when you turn 65 and enroll in Medicare yourself, your plans will not be connected. As mentioned above, Medicare does not work in the same way as a private health insurance plan,  which would allow you to join your spouse's plan and receive the same benefits. Everyone enrolled in Medicare Parts A and B receives the same benefits; the differences in coverage comes when you choose to enroll in Medicare Advantage or a Medicare Supplement Plan.
Medicare Supplement Plans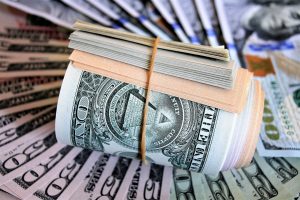 Medicare Parts A and B are individually issued by the government; Medicare Advantage plans and Medicare Supplement Plans are private plans but are also connected to one individual beneficiary. Unlike Original Medicare, though, the coverage they offer differs from plan to plan and person to person. Each Medicare Supplement Plan will have different access to healthcare providers and different networks. What works for one person might not work for another. Because Medicare Part B only covers 80% of costs, many Medicare beneficiaries choose to enroll in a Medicare Supplement Plan to reduce their out-of-pocket costs.
Medicare Supplement Plans are only sold on an individual basis, so you and your spouse will need to purchase separate plans, and may be offered different coverage depending on your needs. If you get a Medicare Supplement Plan through the same company, though, you might be able to take advantage of household discounts. Some companies will offer a discount if one or more members in your household have a plan from the same company.
When Choosing A Plan
Even if you could enroll in your spouse's Medicare plan, doing so would not provide any extra benefits for you. All Original Medicare plans offer the same benefits, and the beauty of Medicare Supplement Plans is that there are 10 to choose from, so you can get benefits tailored to your needs. But in order to get maximum coverage and to save money, you will have to compare plans and research your options to determine which plan will best fit your financial and medical situation. For example, when looking for a Medicare Supplement Plan, you should talk to your doctors to make sure that they accept Medicare assignment and that they are in each plan's network. 
When you are ready to enroll in Medicare, contact an EZ Medicare agent. We want to make sure you can continue seeing your doctors, getting your medications, and being treated for any conditions. We also want to make sure that you can save money while doing so! We will research all possible options in your area and provide you with quotes so you can make an informed decision for your healthcare needs. All of our services are free, and there is no obligation to sign up. We want to help you get covered! To compare plans in minutes, enter your zip code in the bar above, or to speak to a licensed agent, call 888-753-7207.