Purchasing life insurance is the best way to make sure your family is financially protected when you are gone – sure, it might not be something that you want to think about, and searching for a policy might not be on the top of your list of fun things to do, but it is necessary, for your loved one's sake. We get it: with so many different policies from so many different companies to choose from, searching for the right policy for you can seem like a frustrating and complicated chore, but not taking your time to compare and find out which one is best for your needs can end up hurting your loved ones. Learn the four mistakes that many people make when buying life insurance, so you can be one step ahead of the game.
1. Choosing The Wrong Policy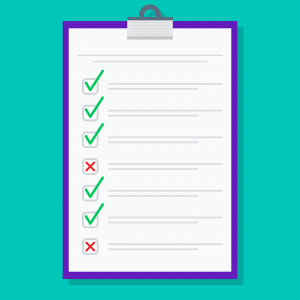 When shopping for a life insurance policy, you want to get the most bang for your buck. So, with so many different types of policies to choose from, you need to do your research and compare! Think about what you want from a policy: for example, if you want a policy that would cover major expenses for a certain period of time, say while your family is repaying the mortgage, a term life insurance policy is best for you. But if you want a policy that will cover you for your entire life, term insurance is not the way to go, because after your term expires, renewing it can be expensive. If a longer policy is what you're looking for, whole life insurance is a better option; in addition, these policies offer cash value that you can borrow from during your lifetime. 
Side note: it might be tempting to buy the cheapest policy, but don't! Before you make any decisions based solely on price, check out the insurance company offering the policy: they might not be reputable or reliable, and if they go out of business, you could lose your policy. In addition, if you choose the cheapest option, you could simply end up with a subpar policy that doesn't provide the coverage your family needs.
2. Not Shopping Around 
As with any other type of insurance, you need to shop around to get the best rates and coverage. Life insurance companies are all different and use different data to assess your risk; for example,  what one considers a major pre-existing condition that disqualifies you from getting a policy, another will not see it as not such a big deal, or some will charge more if you smoke, but others will not. This means that they also price coverage options differently, which can either end up costing you or saving you thousands of dollars. Comparing the coverage and prices of policies from different companies is the best way to make sure you are getting the right plan with the most savings. The best way to do this is to shop around, and work with an agent who can help you compare policies.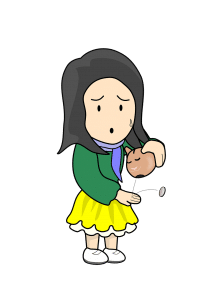 Far too many people underestimate how much life insurance coverage their family will need. In order to figure out how much coverage is necessary for your family to continue to pay their bills  when you are gone, you will need to take the time to do some math: add up your monthly expenses, or long-term expenses, including college tuition, mortgage payments and other debts, and then subtract that figure from your life insurance coverage. This will give you an idea of how much your family would need to be able to pay their big expenses and still have money left for everyday expenses.  
Once you've done that and chosen the death benefit amount you think is appropriate for your family, remember to then figure out how much your beneficiary will receive in annual withdrawals from your policy. To do this, cut the amount of your death benefit in half and drop a zero: for example, if your policy has a $250,000 death benefit, half of it would be $125,000, and dropping a zero would make it $12,500, which is how much your family would get annually, which equates to about $1,042 a month. If that doesn't sound like it would be enough to cover monthly expenses,  consider a higher death benefit.
4. Waiting To Buy Life Insurance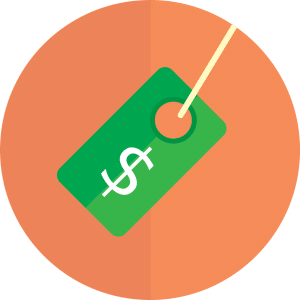 Over half of all Americans put off buying life insurance, but waiting to buy it is one of the worst mistakes you can make. Life insurance rates are based on a number of factors including your health and family history, but they are also based on your age, so the younger and healthier you are, the cheaper a life insurance policy will be. In addition, if you wait too long, you could end up developing a health condition, which would also push your rates up, or you could unexpectedly pass away without a policy, leaving your family struggling to keep up with their living expenses.
If you avoid all of these common mistakes people make when it comes to buying life insurance,  you will be able to provide enough coverage for your family without breaking the bank. Shopping around, doing some comparison (and some math), and not waiting to purchase will mean you'll be able to find a great life insurance policy that provides the protection your family needs. When deciding on a policy, consider using online tools to see what is available, as well as working with an agent who will help you compare plans and see which is the right fit for you. To get you started, we have provided the top insurance companies that offer life insurance policies below; each can give you hassle-free assistance and the most competitive rates in the nation. Always check multiple sites to make sure you have bargaining power and know the advantages of each company. Make sure a hard time isn't made harder by a financial burden, check life insurance rates today.