Thanks to modern technology, anywhere can be an office or a workspace, and you can have meetings with people you've never actually met in person. You might employ people in different parts of the country, and your only contact with them might be through email and Zoom, but they are still part of your team, and should be treated as such. Offering healthcare to your employees – wherever they are – is a great way to show you value them. It is also a way to attract the best candidates for your remote positions. Figuring out a group health plan can be hard enough, but adding employees from different states into the mix can make it feel impossible. But there are ways to make it happen!
Why Offer a Healthcare Plan and Where to Start
If you're running a small business with a handful of employees working remotely, you might be questioning whether it's worth it to even look into a group healthcare plan. Rest assured, it is worth it. There are multiple studies that show that offering healthcare boosts retention rates, employee satisfaction, and productivity.
If you're looking to find – and keep – the right people for your remote positions, then consider what employees told a Willis Towers Watson study. 45% said that their employers' healthcare benefits were a reason they chose their job, and 55% said their healthcare benefits were a reason they stayed at their job. 
Everyone loves to have days off, but it turns out that employees love not having to worry about huge medical bills even more. According to a survey done by Glassdoor, 40% of employees chose healthcare as their number one most desired benefit, edging out more vacation time and performance bonuses. Glassdoor also found that having healthcare increased employees' satisfaction with their jobs more than did perks like extra vacation time, retirement benefits, or even parental leave. And remember, satisfied (and healthy!) employees are more present and productive when they're working. 
It is important to note that you can't just throw any old cookie-cutter plan at your employees, especially those who are working remotely and who you don't know very well. Studies have shown that 80% of employees say that having health benefits customized to meet their needs is important to them. So the best way to start when looking to cover your far-off employees is to simply ask them what they want. Anonymous health surveys are great for finding out about employees that you don't know well; include questions about how much coverage they want/need, whether they have dependents they want covered, etc. 
The Obstacles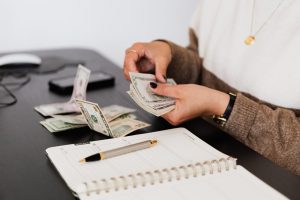 So the benefits of offering healthcare to employees are clear, but if they're in different states, it's not necessarily an easy thing to do. There are some obstacles that might limit your options. For example:
Some insurance companies won't cover out-of-state employees. Others might, but will require a majority of the employees to be located in the same state.

Your state might have specific insurance requirements that make it difficult for you to find an insurance company (which are regulated at the state level) that can offer the same plan to all of your employees.

Your employees might want to choose their own plans, but have you help out with costs.

If you qualify for an ACA

SHOP

plan, you may be put off by the process of getting plans in multiple states. 
Don't get discouraged by these difficulties! It can be done, and we can take you through the ways that you can successfully navigate the process of choosing coverage.
Your Options
Covering out-of-state employees basically boils down to four options, all of which have their pros and cons.
1. Separate state plans – You can actually offer different plans to different employees in different states, which would allow everyone to get the right plan for them. If you qualify for an ACA SHOP marketplace, there is an option to choose a plan that operates in different states, and you might be able to qualify for the small business healthcare tax credit. 
On the downside, though, if you decide to offer different plans to different employees, you might find the whole process of choosing and managing separate plans overwhelming. In addition, if you go through SHOP and your state has its own exchange, you'll be stuck making separate accounts for each marketplace, instead of being able to use a single account with the federal exchange. And if you have the option through SHOP to offer a single plan, you may find that it doesn't work for all of your employees. 
2. A national plan – If the idea of multiple plans in multiple states gives you a headache, you can also look into a national plan. Some insurance companies, such as Aetna, Humana, and United Healthcare now offer the option of healthcare plans that are accessible from multiple states. With a national plan, you don't have to keep track of multiple states' rules and can offer everyone the same plan, although again, this can be a downside if your employees are diverse. National plans can also be much more expensive than other plans, such as those offered through SHOP, so they may be out of reach for some smaller businesses.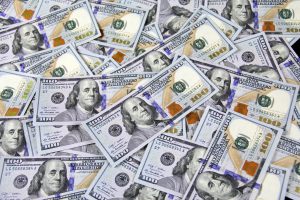 3. A self-funded plan – With self-funded plans, you basically take on the responsibility of paying for your employees' healthcare costs using a pool of money that everyone pays into. This might work well for employees that are diverse and spread out over multiple states, but there are downsides to this type of plan, as well. Typically, smaller businesses have been wary of self-funding because of the risks of major claims wiping out a large chunk of their finances. 
4. A health reimbursement arrangement – This might just be the best option for small businesses looking to ensure employees in multiple states. With a health reimbursement arrangement (HRA), like a QSEHRA or ICHRA, you set aside a fixed monthly amount for your employees (QSEHRAs have a limit, while ICHRAs do not) and employees can choose and purchase their own plans and then come to you for reimbursement. They can also get reimbursed for other qualified health expenses. So, employees get the plan that they want, you save money on payroll taxes by putting aside tax-free money for reimbursement, and you save yourself the headache of picking a one-size-fits-all plan that you need to manage over multiple states. You also get to keep any money that is not claimed at the end of the year. It's certainly something to consider.
Whatever options you are looking into to do right by your far away employees, EZ can help cut through the jargon and make the whole process a lot less confusing. When you come to us, we'll set you up with your own personal agent who can answer all of your insurance questions, give you fast and accurate quotes, and even sign you up when you're ready – all for free! So stop wondering what's possible when it comes to insuring your remote workforce and get started with us today! Simply enter your zip code in the bar above, or to speak with an agent directly, call 888-350-1890. No hassle, no obligation!