May is 'Better Hearing and Speech' Month. Approximately one in three people between the ages of 65 and 74 has hearing loss, and nearly half of those older than 75 have difficulty hearing. Studies have shown that older adults with hearing loss can become depressed, and have a greater risk of developing dementia or other types of cognitive decline. Because of this, it is important to get checked regularly so you can catch hearing loss early on, treat it with a hearing aid, and hopefully reduce your chances of cognitive decline. Currently, Medicare covers only certain things pertaining to hearing loss and hearing aids, but there are some changes under way.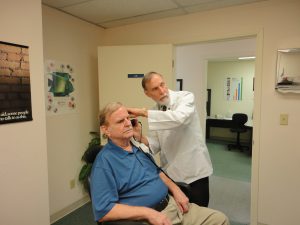 With age comes many health issues, including hearing loss, which is also known as presbycusis. We begin to lose our hearing as we age because of changes in the inner ear and auditory nerve, which eventually make it hard to tolerate certain sounds or hear what others are saying. When it comes to getting checked for hearing loss, Medicare Part B will only cover exams for hearing issues as recommended by a doctor. It does not cover hearing aids or hearing aid fittings. As with most covered medical expenses, Medicare will only cover 80% of the cost of a hearing exam, leaving you to pay the remaining 20% out-of-pocket. 
While Medicare Part B does not cover traditional hearing aids, it does cover bone-anchoring hearing aids (BAHAs), because they are considered durable medical equipment. BAHAs are actually prosthetic devices, which are implanted surgically to help transmit soundwaves through bone conduction, stimulating the cochlea. 
A Proposed Medicare Bill
Medicare Parts A and B unfortunately will not cover hearing aids, but there is currently a bill in the works in Congress that would allow them to be covered. HR 3 was passed by the House in 2019; if signed into law, this bill would allow Medicare to negotiate prescription prices, and would also allow hearing aids to be included in those negotiations.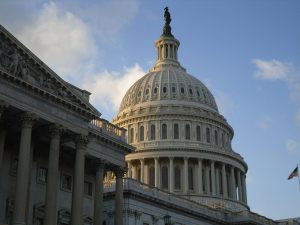 This bill has not yet passed the Senate, but there is another bill, currently sponsored by 9 Senators, which would allow Medicare to cover more services related to hearing. The Medicare Audiologist Access and Services Act has been endorsed by The American Academy of Audiology (AAA), the Academy of Doctors of Audiology (ADA), the American Speech-Language-Hearing Association (ASHA), and the Hearing Loss Association of America (HLAA), who are all encouraging members to reach out to legislators to support the bill. 
Getting More Coverage
If you need more coverage than you currently have with Original Medicare, a Medicare Supplement Plan can help with coinsurance, copays, and other things not covered by Medicare. Depending on which plan type you have, you could end up saving hundreds of dollars a year. There are 10 different Medicare Supplement Plan types to choose from, each with different coverage options and prices. 
Losing your hearing can be inevitable as you age, and it is important that you seek help and get hearing exams regularly to catch it. Medicare does not currently cover the cost of hearing aids, but don't lose hope that the bills currently in Congress will pass! In the meantime, if you sign up for a Medicare Supplement Plan, you will be able to purchase a hearing aid on your own with the money that you save. 
If you are interested in finding an affordable Medicare Supplement Plan that will cover your medical bills and will fit in your budget, EZ can help. Our agents are highly trained and work with the top-rated Medicare Supplement Insurance companies in the country. They will be able to compare plans in minutes for free, and help guide you to your best option. 
To get free instant quotes, simply enter your zip code in the bar above, or to speak to a licensed agent, call 888-753-7207.