With age comes wear and tear to your body. Knees are especially vulnerable to damage because of how much use they get over the years. As you age, the cartilage in your knees wears down, and can become almost non-existent, causing arthritis and leaving bone to painfully rub on bone as you move. Cartilage loss in your knees can often only be treated with knee replacement surgery. This type of surgery is very common, especially for people over 60: there are over 750,000 knee replacement surgeries performed annually in the United States, and over 3 million Americans have  knees that have been replaced. If your doctor recommends knee surgery, it is important to know just how much Medicare will cover.
What The Surgery Involves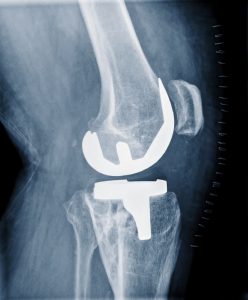 Knee replacement surgery, also called knee arthroplasty or total knee replacement, is done to resurface any damage caused by arthritis. During this surgery, doctors:
Remove all damaged cartilage.

Use metal and plastic parts to cap the ends of the bones that form the knee joint along the kneecap, so that the two bones are not rubbing against each other when in use.

Put metal replacement implants into the knee.

Resurface the kneecap. 
Most patients are able to resume normal daily activities within 6 weeks after surgery, and drive within 3 to 6 weeks. Depending on the surgery, though, it can take as long as 6 months or up to a year to fully recover. Even with the long recovery time, most patients who have had the surgery say that it was worth it. According to the American Academy of Orthopedic Surgeons, 90% of people who have had knee replacement surgery experience significantly reduced pain and stiffness, and an increase in vitality. 
What Does Medicare Cover? 
Medicare Parts A and B will cover knee replacement surgery as long as your doctor considers it medically necessary. Part A will cover in-hospital treatment, including the surgery and any inpatient recovery time, after you have met your Part A deductible of $1,408. If you are in the hospital for less than 60 days, then you will not have to pay a copay for your stay.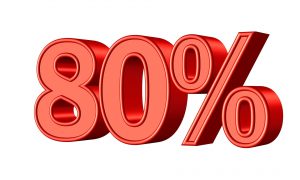 Part B will cover medical costs before the surgery, any follow-up appointments, and outpatient visits. If you need physical therapy afterwards, Medicare Part B will cover the sessions at 80%. In addition, if you need any durable medical equipment, such as a walker or a cane after your surgery, Medicare Part B will cover the cost, again at 80%. You will be responsible for your part B deductible of $198 and 20% coinsurance.
Medicare Supplement Plans help you pay for your 20% coinsurance, co-payments, and, in some cases,  your Medicare Part A and Part B deductibles. Different plans offer different coverage and price points, but having a Medicare Supplement Plan will most likely save you hundreds of dollars a year, if not more. There are 10 different Medicare Supplement Plans to choose from, so you are sure to find the right plan for your specific needs. If you do not have a Medicare Supplement Plan, then you should consider signing up for one to save money on medical costs, and to have more services covered than are generally covered by Original Medicare.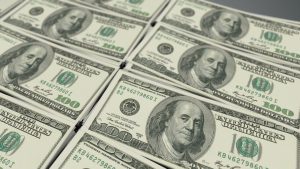 If you have any questions about Medicare coverage options, or about the Medicare Supplement Plans available in your area, EZ can help. One of our licensed insurance agents will compare all available Medicare Supplement Plans in your area, and will find the one that best fits your medical and financial needs. To explore your Medicare Supplement Plan options, simply enter your zip code in the bar above, or to speak directly to a Medicare agent, call 888-753-7207.