Did you know that senior citizens over the age of 65 make up 14% of all chiropractic patients in the US? As people age, they can experience a loss of mobility due to bone and joint deterioration. This can lead to aches and pains that are felt throughout the body, especially the lower back. Some seniors experience frequent falls, which can be deadly. Approximately 9,500 deaths of older Americans each year are due to falls, and more than half of all fatal falls involve people 75 or older. One of the treatments recommended by doctors for all of these issues is to see a chiropractor. Chiropractic visits might be recommended by your doctor, but are they covered under Medicare?
What Is Chiropractic Care?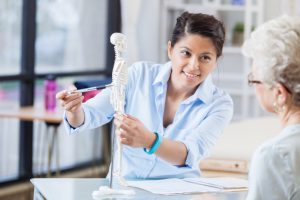 Chiropractic care is a treatment system that is meant to help align your muscles and bones. Chiropractors will manipulate your spine by adjusting you with their hands. They do this in order to assess, diagnose, and treat health issues affecting the nerves, muscles, bones and joints, as well as to improve spinal motion.
Medicare Coverage
The only chiropractic service covered by Medicare is manual manipulation of the spine (spinal adjustment), if it is considered medically necessary. It is usually considered medically necessary if you have been diagnosed with a condition known as spinal subluxation, meaning that the bones in your spine are separated or have shifted out of position.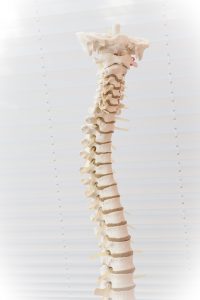 Spinal adjustments are covered under Medicare Part B. With Medicare Part B, you can go to the chiropractor as many times as you need, as long as your visits are considered medically necessary. Medicare will pay 80% of the Medicare-approved rate for a spinal adjustment to treat subluxation. You will pay the remaining 20% out-of-pocket, after you have met your Medicare Part B deductible.
It's important to know that Medicare does not usually cover other services or tests that are ordered by a chiropractor. This includes x-rays, massage therapy, and acupuncture. The exceptions to this rule are acupuncture for lower back pain, and x-rays that have been ordered by your physician (not your chiropractor) to diagnose spinal subluxation. 
Chiropractic care can be beneficial, and sometimes even necessary to help ease your pain and save you from a bad fall that could lead to a broken hip or worse. But extra medical expenses can be difficult to fit into your budget when you're living on a fixed income, even if it is just the 20% Medicare coinsurance. A Medicare Supplement Plan is a great way to save money on costs that Original Medicare does not cover. There are 10 different plans to choose from, and each will help you pay your 20% out-of-pocket costs; some even offer coverage for more services than Original Medicare. 
If you are interested in learning more about these plans, an EZ agent can assist you. Our licensed agents will explain each plan's coverage and costs, and will help you determine which is the best one to suit your specific needs. To get free instant quotes, simply enter your zip code in the bar above, or to speak directly to an agent, call 888-753-7207.