Medicare is the federal health insurance program for people who are 65 or older. When you enroll in Medicare, it is important to understand how it works and whether or not you will need a Medicare Supplement plan to go with it. Once you pay your deductible, Medicare covers only 80% of your Part B expenses, leaving you to pay the rest. Medicare Supplement is an insurance plan that is sold by private companies. Medicare Supplements plans help pay for the 20% of the Medicare Part B costs which is left for you to pay. Original Medicare, and Medicare Supplement plans cover different healthcare. It is important to go over each program, and what they offer in order to determine if a Medicare Supplement plan will benefit you.
How Medicare Works:
Every year, you must pay a set amount, a deductible, for your health care before Medicare pays its share. You can sign up for Part A and/or Part B insurance, but most people have both. You pay a monthly premium for Part B.  Medicare only covers 80 percent of Part B services, leaving you with the other 20 percent to be paid out of pocket. Depending on your medical needs in a given year, that 20 percent gap can become a large financial burden.
For 2017, the Medicare Part A deductible is $1,316 a year, while Medicare Part B's yearly deductible is $183. Once you have paid your deductible in health bills such as physician visits, outpatient hospital services, and covered medical equipment, then Medicare will pay cover the rest up to 80% for Part B, and 100% for Part A.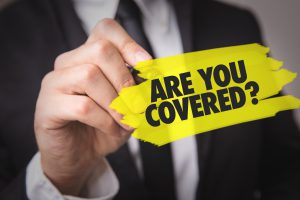 What Medicare covers
Medicare benefits are divided into two parts, Part A and Part B.
 

Medicare Part A (Hospital Insurance)

— covers inpatient hospital care, skilled nursing facility care, short-term nursing home care, hospice care, and some home health care. (

100% of your costs for up to 60 days in a hospital or up to 20 days in a skilled nursing facility.

)

 

Medicare Part B (Medical Insurance)

— covers annual wellness visits every month, ambulance services, orthotics and prosthetics, medical equipment, and mental health care. (80% of costs covered by Medicare.)
What Medicare does not cover
        

Annual physical exams except other than one annual wellness visit

        

Health care you get while traveling outside of the United States (Very limited exceptions)

        

Hearing aids, and most hearing exams

        

Long-term nursing home care for more than 100 days

        

Acupuncture, naturopathy, etc.

        

Most eyeglasses

        

Most dental care
Prescription drugs are not covered under Parts A and B, but it will cover some drugs in certain cases like immunosuppressive drugs for transplant patients, and oral anti-cancer drugs. For prescription drug coverage, you should consider signing up for stand-alone Medicare Part D plan.
How Medicare Supplement Works:
There is a monthly premium for your Medicare supplement plan, and in return, the plan pays most of your expenses not covered by Medicare parts A & B. For example, if you have a $4,000 ambulance bill and have already met the yearly Medicare Part B deductible, Medicare Part B will pay 80% of the bill. This leaves you to pay the 20% that us left, $800, out of pocket. But if you have a Medicare Supplement plan that covers Part B copayments and coinsurance costs, then it will pay the $800 remaining.
The Medicare Supplement Open Enrollment period is the six-month period that starts on first day of the month that you are 65 and enrolled in Medicare Part B. During the open enrollment period, you can enroll in any Medicare Supplement plan offered in your service area with guaranteed issue. This means that insurance companies are not allowed to deny you or charge you more due to pre-existing conditions. There are many different types of Medicare Supplement plans to choose from, and they vary in levels of coverage and cost.
What Medicare Supplement covers
In general, all Medicare Supplement plans cover at least part of:
        

Medicare Part A and Part B deductibles

        

Skilled nursing facility costs after you run out of Medicare-covered days

        

Medicare Part A coinsurance and hospital costs (up to an additional 365 days after Medicare benefits are used)

        

Medicare Part B coinsurance or copayment

        

Part B excess charges

        

Part A hospice care coinsurance or copayment

        

Blood (first 3 pints)
Some will cover:
Foreign travel emergency (up to plan limits)
Two Medicare Supplement plans (Plan K and L) include an out-of-pocket limit. Once you have reached a certain amount spent on Medicare-covered services, the Medicare Supplement plan will cover 100% of the costs for the rest of the year.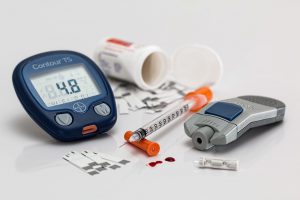 What Medicare Supplement does not cover
Medicare Supplement policies generally do not cover:
        

Long-term care (care in a nursing home)

        

Routine vision or dental care,

        

Hearing aids

        

Eyeglasses

        

Private-duty nursing.

        

Prescription drugs
Looking for more details or help?
There are roughly 10 different types of medicare supplement plans on the market, and they all  vary in coverage and cost. Figuring out which plans are best for you can be hard, but we are here to help. If you would like to gather more information on Medicare and Medicare Supplement plans, one or our highly trained agents are ready to help. You can start by simply entering your zip code in the bar above to get a quote, or you can contact us by email at Replies@Ez.Insure or call 855-220-1144. There is no hassle and no obligation. We will help you answer any questions, go over all of your plan options, find the Medicare Supplement plan most suited for your needs and budget, and even help you sign up if you're ready. No hassle necessary! We work on your time and do not hound you with calls like the other guys.