Unfortunately, workplace accidents and injuries happen. When they do, it can be very costly for a business. If one of your employees is injured on the job, they can claim workers compensation benefits to help pay for their medical expenses, lost wages, and disability benefits. These benefits will be provided by the employer's (your) insurance company.  But, in some cases, an employee may not be happy with the amount offered by your insurance company. Be aware that your employee does not have to accept the insurance company's offer for their workers comp claim. This is when a workers comp settlement is required.
How Workers' Compensation Claims Work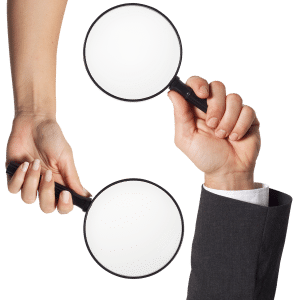 If your employee is injured at work, they have to report it to you, the employer. If this happens, you need to take the following steps:
Get your employee medical attention right away

Investigate the accident by documenting what happened and by taking witness statements and pictures, if possible

File a claim

with your insurance provider
Each state has different timelines for filing a claim, but, in most cases, the claim must be reported within anywhere from 72 hours to two years, with a typical requirement of within 30 days from the injury. After the claim is filed, your insurance provider will review the claim and either approve or deny it. Claims are usually approved, but if one is denied, your employee has the right to appeal the denial in an administrative hearing. Your employee can choose to hire an attorney to represent them and possibly pursue a larger settlement. Not all employees will choose to go this route,  because it means risking a lower settlement. This course of action is most common for permanent disability claims. 
The Settlement Process
If your employee does choose to hire a lawyer to pursue a larger settlement, they will pursue what they (in discussion with their lawyer) believe is fair compensation. In most cases, they will seek a  workers compensation settlement that covers:
Attorney fees

Disability payments if the injury leaves the worker permanently impaired

Medical bills

Surgery and future medical treatment

Cost of retraining to perform the job, if necessary

Lost wages and future wage loss
How Workers Comp Settlements Are Paid
Once the calculation is finalized with the employee and their attorney, they will begin negotiations with your insurance company. The settlement will generally be a compromise between your insurance company and the attorney, and can be paid in one lump sum amount or as a structured payment plan. If your employee is not willing to settle, the case will go to trial, also known as a worker's comp hearing or workers compensation lawsuit. 

Once your employee accepts a settlement, they must waive their right to sue you. However, if they got hurt because of your (or a third party's) direct negligence, then the employee can bypass the workers compensation process all together and instead choose to sue you or the third party for damages.
Employer's Role During Settlement
There is not much that you can do during the settlement negotiations except to make sure it goes as smoothly as possible. To do this, you will need to keep the lines of communication open and stay updated throughout the whole process. The best way to do this is by reaching out to your insurance company.
If you currently have workers comp benefits but would like to search around for other options, or if you are starting a business and are in need of workers comp insurance, come to EZ for free instant quotes from one of our licensed agents. Because every state has different rules on workers comp insurance, it is important to know the requirements for your specific state. Your EZ agent will be highly trained in your region's rules and can guide you through the process, while comparing quotes for all the plans in your area. We will find you the best plan for your budget. To get started, simply enter your zip code in the bar above, or to speak directly with one of our licensed agents, call 888-615-4893.