Running a small business often means finding ways to save money. One way that many small business owners do this is by leasing their property rather than buying it. There are multiple reasons to go this route: for example, not only will your initial investment be less when you rent property, but renting your property means that you don't have to worry about maintenance duties and also that you can retain your mobility if you want to be able to easily change locations. One thing you do need to think about, though, is how renting affects your insurance coverage. You need to be familiar with your commercial policies, so that you aren't hit with any surprises in the event that there is a loss while you're occupying your rented premises.
Damage to Property Rented to You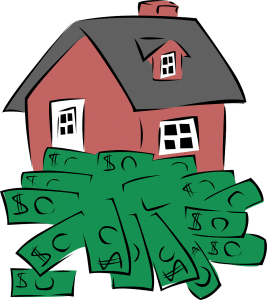 One thing that you need to know when renting a commercial property is that most landlords will require you to have a commercial liability insurance policy. Landlords are naturally going to worry about things that are beyond their control, like your business' day-to-day operations. Your business might involve doing things that might damage your landlord's property, or you or an employee might have an off day and do something negligent. In addition, having a commercial lease means splitting liability between you and your landlord: your landlord takes on the responsibility for repairs and maintenance, and you have to pay for any damage you cause. If your landlord doesn't require liability coverage, then they may have to bear the full cost of repairs.
If your landlord's property does get damaged, your landlord could demand compensation for the damage. Most standard commercial insurance policies will provide some coverage to you, the tenant, when your rented property is damaged during the course of your business operations, but that coverage might be very limited. For example, commercial general liability insurance policies automatically include a type of coverage known as Damage to Property Rented to You. As the name implies, this provides coverage for damages made by the tenant to premises rented from the owner. It offers two coverages:
Coverage for claims or suits that arise from fire damage to rented premises:

this part of Damage to Property Rented to You

only

covers you if your landlord is demanding compensation for damage caused by fire and

only

if the fire was your fault/caused by your negligence. 
Coverage for claims or suits that arise from damage due to any cause other than fire, to premises that have been rented for 7 or fewer days:

this part of the coverage covers claims made for damage due to any peril (not just fire), but only for short-term rentals.
The Limitations
While having Damage to Property Rented to You included in your commercial liability insurance will provide some help in the case that your landlord makes a claim against you, it is pretty clear that there are limitations to this coverage. This coverage:
Only applies to the premises, and not to furniture, stock, or equipment –

If you rent office space

and

equipment from your landlord, and you sustain a loss due to fire, the policy may only cover the building damage, and not replacing or repairing the equipment.
Is limited to fire damage, unless it is a short-term rental
Only covers damage for which you are legally liable –

For example, let's say a

storm

causes power lines to fall on your rented property, and those downed lines spark a fire. If your landlord demands that you pay for the damage, you will not be covered by Damage to Property Rented to You because the fire was caused by an "Act of God" and not by something that you are legally liable for. It is also important to note that liability assumed under a contract with your landlord is

not

covered.

Is limited to a specific amount outlined in your policy

– a common amount for this type of coverage is $100,000.
Your Options
So what can you do to fill in some of the gaps in coverage if you're renting your property? You have a couple of options for expanding your coverage. You can purchase: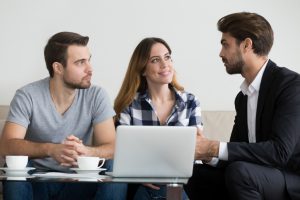 A Tenant Liability Endorsement –

this endorsement, or add-on, to your general liability policy is similar to Damage to Property Rented to You, but with some extra coverage: it generally expands the amount of coverage to $1 million, and expands coverage beyond that for just fire. Be aware, though, that you still have to be considered legally liable for the damage in order for it to be covered.

A general property insurance policy –

this could be a more comprehensive option, but it will be a lot more expensive and may duplicate some of your coverage under your liability policy, as well as the commercial insurance property that your landlord already has. Check to see what kind of coverage they already have and what you might need to purchase to supplement it – speak with an EZ agent to determine what's best for you.
Renting a commercial property for your small business could be a good choice for a lot of reasons, but you have to take everything into consideration, including how you're going to protect yourself and your assets. Whatever choice you decide is right for you, you need to have the right commercial insurance – and EZ can definitely help you with that. Coverage for rented property can be a little bit complicated, but we can answer all of your questions, and find the right policies with the right coverage for your business. We'll work with you every step of the way – from quotes to purchasing a plan – and we'll do it all for free! To get started with us, simply enter your zip code in the bar above, or call 888-615-4893 to speak directly with an agent.