Experts know that marketing is an online world now, also known as SMM (Social Media Marketing.) No tool has a tighter grasp on the minds of our people than social media. These sites are Facebook, Twitter, Instagram, Pinterest, Youtube, Reddit, Linkedin, and Snapchat, plus many others that focus on even smaller niches.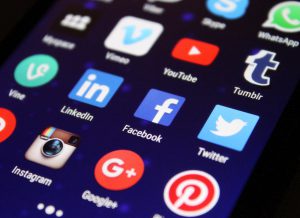 These platforms will give you a marketing edge, but only if you master them. There is a lot of noise on the internet nowadays, so it's important to be bold and clear with your online marketing. Need some starting tips? Here are four:
1. Pick the Right Platform
Whether you're writing blog posts as your medium or social networks, picking the right platform is the first step. Each one has a different feel and will benefit your company in a different way. Are you a community-based business? Facebook, along with Facebook ads, may be the right way to go. This platform is solid when it comes to building a group with shared interests.
Instagram is less about community and more about visual interaction. For this type of content, your business will need to focus on snappy advertisements that deliver a ton of info in a square picture or video.
Twitter is another popular choice. Like Instagram, the focus in on quick content. Unlike Instagram, Twitter engages a step further with discussion. The plan here is to capitalize on the snappy conversation by keeping up with replies. This is a great place to hear your customers needs, struggles, and praise. Your user base will interact at a quicker level. Think hard about what your brand wants to say on each platform before you decide.
2.Create Time for Your Social Media Marketing Plan
How much time do you have to devote to your social media platforms? Are you going to be delivering video content through Instagram, or just getting Facebook advertising? No matter what you choose, you need to have a plan ironed out.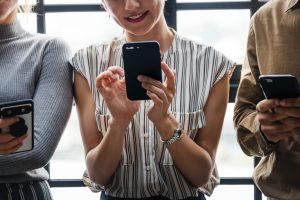 Social media campaigns are all over the place. There are apps like Sprout or Hootsuite than assist in community building with schedules. Do you have time to do this yourself, or do you need to hire a content team? Your managing style is important because it will show you not only how your content will be released, but also where your time and effort are needed.
One tip is to use social media analytics to show what your company is already being engaged with. Write down what works and what doesn't, then adjust your plan to maximize your successes.
3.Engage and Build Your Community
Your target audience needs to feel included. People like to be in a group with others that think like them. This means you should create a group. Your brand is like a banner, paint it in stark colors and know what you're providing inside and out. People will respond to this, especially if you're paying attention to your managing plan.
Reach out with social media posts. Not only should you be the business owner, but also the community head. Talk to people that comment and engage with you. Be polite and mind what you say; you're the voice of your company.
Doing this will not just improve brand awareness, it'll also get you a dedicated following. Businesses thrive on trust, and you can build it quickly through this organic reach.
4.Measure Your Success
This is where most business owners fail. You've got your community. You've got your content marketing in full swing. But then that's it. You don't measure anything, and you let your business spin around willy-nilly.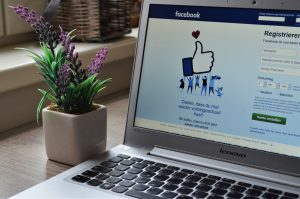 Don't be like others. Stick to your social media marketing strategy from earlier, and don't be afraid to experiment. When you fail in small ways, it'll improve your business when you continue on through what works. Success is measured not in the strides you take, but in the way you pick yourself up when you fall.
For small businesses, your brand on social media could make or break you. Most people research, decide, and buy online now, from their phones on the couch. Putting your company in that market place provides excellent exposure and can lead to huge growth. Just follow your plan, and you can find success.