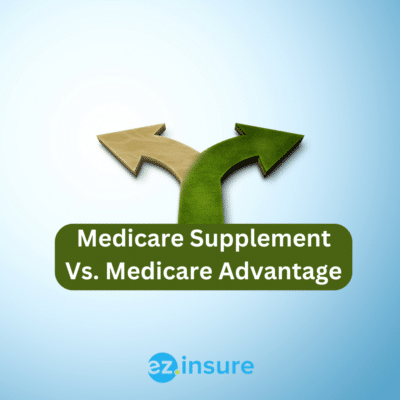 Part A (hospital insurance) and Part B (medical insurance) pay for a lot of your healthcare needs, but they are not able to cover everything. Before your insurance kicks in, you'll have to pay a deductible. After that, you'll have to pay other fees, like coinsurance, which is a percentage of certain costs. Also, Original Medicare doesn't cover routine services like eye, dental, and hearing care, so you may be paying more out of pocket costs than you think. Some people buy Medicare Supplement Insurance or a Medicare Advantage plan (also called Part C) to help pay for these costs. The way each one works is a little bit different so you will need to compare them to help figure out which one might suit you best.
Medicare Supplement Insurance works with your Original Medicare plan. It helps pay for services that Part A and Part B don't cover, like traveling outside the country and extra costs, such as when a doctor doesn't accept Medicare. It can also help pay for your Part A deductible, which was $1,556 in 2022 and the 20% coinsurance you'll have to pay for your Part B coverage. Keep in mind that Medicare Supplement Insurance isn't a standalone plan, so you'll need to sign up for Original Medicare first. Prescription drugs are another thing that Medicare Supplement doesn't pay for, and you will need a third plan, Medicare Part D, for that.
Plans A, B, C, D, F, G, K, L, M, and N are the 10 different Medicare Supplement insurance plans that exist as of right now. Unfortunately, people who sign up for Medicare after January 1, 2020, will no longer be able to choose Plans C and F. Medicare Supplement plans cover 100% of your Part A coinsurance costs, which is the percentage you pay for services after you reach your deductible. Most plans also cover 100% of your Part B coinsurance and copayment costs.
If you choose Medicare Supplement, keep in mind that it will also cost you money every month. The amount depends on the plan, but each month it could be hundreds of dollars and some plans also have co-pays and deductibles.
How Much Does Medicare Supplement Cost?
How much you pay for your Medicare Supplement premium can depend on your plan, your age, and where you live. In general, the cost of your plan can go up the more coverage you choose. Some Medicare Supplement plans limit how much you have to pay out of your own pocket. For a clear idea of how much you'll pay, check out our state-by-state Medicare Supplement Plan guides.
Medicare Supplement Eligibility
You're eligible to buy a Medicare Supplement plan if you're: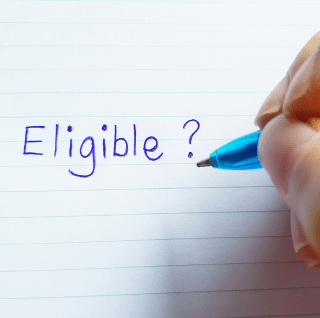 65 years old or older.

Have signed up for Parts A and B of Medicare.

Currently living in a state where the policy you want is offered.
In some states, even if you are younger than the age of 65, you can get Medicaid if you have a disability or end-stage renal disease (ESRD).
The Medicare Advantage (MA) plans are an alternative to Original Medicare. Private insurance companies are able to give them out. Under an MA plan, you'll still get Parts A and B, but you may also get Part D and other benefits, like regular hearing, vision, and dental care, all in one policy. By law, Medicare Advantage plans cover the same kinds of care as Original Medicare. For example, hospital stays, doctor visits, and lab tests are all covered by Medicare Advantage plans. However, before the plan will pay for the costs, you may have to stay in the network or get a referral. You can choose any doctor who takes Original Medicare.
If you sign up for Medicare Advantage, your benefits will be handled by that private plan and Original Medicare will no longer cover you. You also won't be able to sign up for a Medicare Supplement plan or a Part D plan that stands on its own. Many Medicare Advantage plans don't charge a premium on top of what you already pay for Part B. You may still have a deductible, copays, and coinsurance, but most MA plans limit how much you have to pay out of pocket each year, this is known as the out-of-pocket maximum.
How Much Does Medicare Advantage Cost?
Premiums, deductibles, and other costs for Medicare Advantage can vary by plan and change every year. To stay in your plan, you must pay the Part B premium, which was $164.90 in 2023 and keep paying it. The out-of-pocket limit can also vary by plan, but once you reach it, the plan pays for all of your covered health services for the rest of the year.
Medicare Advantage Eligibility
To sign up for a Medicare Advantage Plan, you must:
Sign up for Parts A and B of Medicare.

Live in the area where the plan is available.

Be a U.S. citizen or are in the U.S. legally.
Comparing Medicare Supplement and Medicare Advantage
There are several ways in which Medicare Supplement and Medicare Advantage plans are different. A Medicare Advantage plan (Medicare Part C) is an all-in-one option with low monthly premiums. Medicare Supplement plans provide extra coverage on top of Original Medicare for little or no extra cost. Let's take a look at all of the differences.
Coverage
Medicare Advantage includes Original Medicare Parts A and B, plus extra benefits like routine dental, vision, hearing, and fitness services. While Medicare Supplement Plans help fill in Original Medicare's "gaps" by paying for out-of-pocket expenses that Parts A and B won't cover.
Enrolling
There are specific enrollment periods throughout the year during which you are able to sign up for a Medicare Advantage plan or switch to a different one. After turning 65 and enrolling in Medicare Part B, you are eligible to apply for a Medicare Supplement policy at any point after that age.
Providers
You may be required to use hospitals and doctors that are part of the Medicare Advantage network if you have Medicare Advantage. You are free to visit any doctor in the country who participates in Medicare if you have Medicare Supplement Plans.
Referrals
Medicare Advantage plans are more likely to require referrals to see specialists, while Medicare Supplement Plans do not require referrals at all.
Costs
Medicare Advantage has lower premiums but includes copays. Medicare Supplement Plans have higher premiums, but little to no copays.
Prescription coverage
Medicare Advantage Plans may include a Part D prescription drug plan with your policy. With Medicare Supplement Plans you'll have to enroll in Medicare Part D separately to get this coverage.
Underwriting
Medicare Advantage has no medical underwriting and includes coverage for any and all health conditions. Medicare Supplement plans also have no underwriting as long as you enroll during your IEP. If you don't enroll during this time, there is a possibility you will face underwriting.
Switching From One to The Other
You can't change from Medicare Supplement to Medicare Advantage whenever you want. You'll have to wait until the Medicare Open Enrollment Period, which runs from October 15th to December 7th each year. Before you sign up for a Medicare Advantage plan, you should tell your Medicare Supplement insurance company that you are dropping it. 
On the other hand, if you want to switch to Original Medicare and buy a Medicare Supplement policy, you should check with your Medicare Advantage Plan to see if you can drop out. If you can leave a Medicare Advantage plan and go back to Original Medicare, you can only do so during two enrollment times:
The Medicare Advantage Open Enrollment Period (MA OEP) between January 1st and March 31st.

The Annual Enrollment Period (AEP) between October 15th and December 7th.
You can usually sign up for a Medicare Supplement plan once you're enrolled in Original Medicare. When you switch from Medicare Advantage to Original Medicare, you usually lose your right to "guaranteed issue" Medicare Supplement coverage. When you are 65 or older and signed up for Medicare Part B, you usually have guaranteed-issue rights for 6 months. If you don't have guaranteed-issue rights, insurance companies may check your health status before they sell you a plan.
How To Choose
If you want to know what your costs will be, be able to choose any doctor, avoid referrals, and feel safe when traveling, then you will need a Medicare Supplement plan. If you are willing to trade a lower monthly premium and more benefits for copayments that can change, as well as strict doctor networks, and referrals, then Medicare Advantage may be a good choice for you. The best thing about working with agents is that no matter which option you choose, we'll make sure it's the best one for you. 
Working With an EZ Agent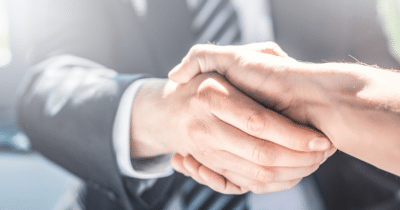 We don't offer Medicare Advantage, but if you're looking for a Medicare Supplement Plan, it's important to compare the benefits and costs of each one. That means you'll have to do an abundance of research, which can take a while since you'll have to call a lot of insurance companies to get price quotes. 
If you decide to work with an agent from EZ, you can compare prices in half the time. Working with a licensed agent gives you access to many Medicare Supplement Plan carriers and plans in one place. 
In addition to giving, you price comparisons, your agent can tell you how each plan is different. Also, your agent can help you compare out-of-pocket costs with premium costs to figure out which plan will save you the most money over time. Call us today at 877-670-3602 to start looking for a Medicare Supplement Plan.