According to the CDC, 21.7% of adults aged 65 years and older have been diagnosed with coronary heart disease (CHD); not only that, but a full 12% of those 60-69 have experienced heart failure, and that number rises to almost 20% when looking at people over 80. To help this large number of seniors with serious heart issues, Medicare covers cardiac rehabilitation programs to aid in recovery after heart surgery, heart failure, or a heart attack. These programs are meant to improve quality of life for those with heart disease, and reduce risk factors to prevent heart problems from worsening, but it seems that far too few Medicare beneficiaries are taking part in them. If you are dealing with heart issues, you should know about these programs and what criteria you need to meet in order for Medicare to cover your treatment, so you can make the most of your recovery.
Cardiac Rehabilitation Explained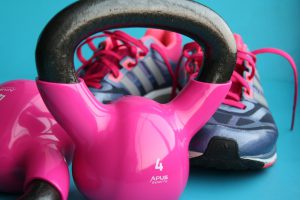 There are 2 types of cardiac rehab programs typically prescribed to patients who have suffered a heart attack, been diagnosed with a heart condition, or had surgery on their heart: general cardiac rehab and intensive cardiac rehab. Each program is offered at the hospital by healthcare providers or a special rehab team, who will customize a plan to help you make better lifestyle choices, manage your heart condition, and prevent any new issues. 
These programs usually include:
Exercise

– Because exercise helps maintain a healthy heart, a large portion of these programs is dedicated to moving your body. Over time, the exercises given to you by your team will grow in intensity to challenge you and improve your health. 

Education on healthier lifestyle choices –

Your team will talk to you about following a heart healthy diet, how to reduce stress, and more. 

Counseling –

Your rehabilitation program can include counseling  to help you deal with issues that have come up during your illness, as well as help you change your behaviors for the better. 
These programs are extremely beneficial, and can help you improve the quality of your life, as well as lengthen your life. Unfortunately, though, many Medicare beneficiaries do not seek help or utilize any of these cardiac rehabilitation programs: one study found that only around 10% of patients 85 and older participated, compared to around 32% of those 65 to 74. They also found that participation among women was lower than among men, which is disappointing considering that women are more likely than men to have heart disease, and that it is the leading cause of death for women in the U.S. 
"Cardiac rehabilitation has strong evidence demonstrating its lifesaving and life-enhancing benefits, and Medicare Part B provides coverage for the program," lead study author Matthew D. Ritchey, a researcher at the Centers for Disease Control and Prevention's Division for Heart Disease and Stroke Prevention, said in a news release. "The low participation and completion rates observed translate to upwards of 7 million missed opportunities in this study."
Medicare Coverage For Cardiac Rehabilitation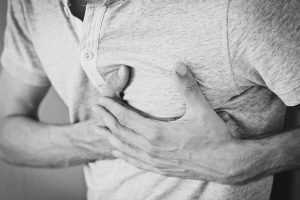 As a Medicare beneficiary, you have access to cardiac rehab coverage through Medicare, as long as you meet certain requirements. Medicare Part B covers these programs if you have had at least one of the following conditions:
A heart attack in the last 12 months

Coronary artery bypass surgery

Chest pain

A heart valve repair or replacement

A coronary angioplasty (a procedure to open a blocked artery)

A coronary stent (a procedure to keep an artery open)

A heart or heart-lung transplant

Stable chronic heart failure
For general cardiac rehab, Medicare will cover up to two one-hour sessions per day and a total of 36 sessions; if deemed medically necessary, Medicare might cover an additional 36 sessions. For intensive cardiac rehab, patients are eligible to receive coverage for up to six one-hour sessions per day and a total of 72 sessions; however, these sessions must be completed over an 18-week period.
Medicare will pay for 80% of the Medicare-approved amount of this program, which leaves you responsible for the remaining 20%, as well as for meeting your annual deductible. 
Saving Money
Medicare requires that you pay a 20% coinsurance for each qualified medical expense you incur, but there is a way that you can avoid these expenses and save money: Medicare Supplement Plans will pay for the coinsurance and then some, depending on the plan. There are 10 different plans to choose from, so there is sure to be one that meets your medical needs, as well as fits your budget.  We know that being on a fixed income means that saving money is a must, and a Medicare Supplement Plan is a great way to help you save money throughout the year.
Not sure where to begin? EZ.insure can help you save the most money possible by comparing all available Medicare Supplement Plans in your area – and to help you save even more money, we offer our services for free! Our highly trained agents will assess your needs, compare plans, and find the one that is best for you. To get free quotes, simply enter your zip code in the bar above, or to speak to a local agent, call 888-753-7207.