Crisis can hit any small business at any time. Unforeseen circumstances, such as the recent pandemic, can force businesses to temporarily close their doors, leaving their owners wondering how to stay afloat. In cases like this, it is only natural to want to find ways to save money. One of the first things you might consider doing to save some pennies is to cancel your insurance policies. But before you do that, you need to know how that will end up costing you more in the long run. Here are 5 reasons why you should think twice before canceling your commercial insurance.
1. You Probably Won't Get a Full Refund on Your Premium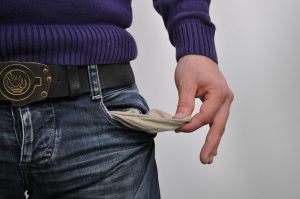 Let's say you've only had your commercial insurance for a few months out of the year when a crisis hits and you need to temporarily close your business. You might think that canceling your insurance will mean getting a refund on the remainder of the premium that you've paid for the year. But that is generally not the case: there is usually a penalty for early cancellation of your policy.
It should come as no surprise that insurance companies have ways of protecting themselves against customers buying insurance, using it once, and then dropping it. One way they do this is with a minimum earned premium, which is the minimum amount an insurance company is willing to take for writing a policy. For example, if you have a policy with a $500 yearly premium and you cancel 6 months into the policy, you would get $250 back if there were no minimum earned premium. However, if there is a minimum earned premium of $300 on your policy, the most you could be refunded is $200. Some policies do not have minimum earned premiums, while some have 100% minimum earned premiums, so check your coverage. And don't forget that most of the taxes and fees you've paid on your policy are never refundable. 
2. You'll Pay More to Restart Coverage
If you're viewing your closure as temporary, remember that, when you reopen, you'll need to purchase insurance again. This might not seem like a big deal; after all, you've already gone through the process once. But there is a problem with canceling and repurchasing commercial insurance: insurance companies view businesses that have had a gap in coverage as more of a risk to insure. This translates to an automatically higher premium for you when you decide to buy insurance again.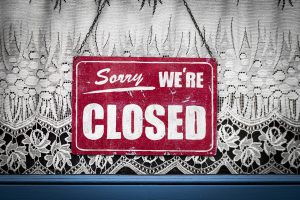 3. You Might Lose Your Permits or Licenses
Does your business require special licenses or permits? At the very least, you probably needed to obtain a business license when you opened your business. Getting those permits and/or licenses was probably time-consuming at best, and a downright pain at worst – and remember that you probably needed proof of general liability or workers' comp insurance to get those permits or licenses. If you cancel your business' insurance policies, you risk losing the permits and licenses you worked so hard to get, and you might need to go through the process all over again. In some cases, you might even struggle to get them back: for example, if you own a restaurant with a liquor license, you might end up losing it to another business, since there are only a limited number of them given out in each city. 
4. Your Property Will Be at Risk
An empty business, such as a storefront, will always be at risk of theft and vandalism, even if you've boarded it up and protected it as best you can. Your commercial property insurance is what protects you from having to pay for damaged or stolen property; without it, you'll be left with all the bills.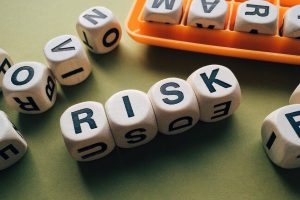 5. You Could Find Yourself in Default
If you're like most small business owners, you rely on one or more types of financing: a mortgage on a property, or a lease on equipment. Before you cancel your insurance policies, be sure to check the fine print of your mortgage or lease – you might find that not having insurance will mean defaulting on your loans, even if you're up-to-date on your payments. You could lose your workspace, or have your valuable equipment repossessed, simply because you don't have the required insurance policies.
Falling on hard times or facing a crisis is never easy. But add to the mix the business you've worked so hard for, and you may end up having to make some difficult choices. One thing to remember, though, is that your commercial insurance policies are there to protect your business, and any money you may save by dropping them can end up being canceled out in  the long run. If you need help, or have any questions regarding any type of commercial insurance, EZ.Insure is here with the answers. Speak with your own personal agent, any time, for free. To get started with us, simply enter your zip code in the bar above, or you can speak to an agent by calling 888-615-4893.